Gymnastics has largely and rapidly boosted in Armenia during recent years. Successes are registered not only within seniors.

This year Artur Avetisyan became silver medalist of Youth European Gymnastics Championship on rings. Mediamax Sport is introducing the gymnast and his goals in sport within the frames of future stars of big-time sports series.

Sport: Gymnastics

Age: 18

Education: Armenian State Institute of Physical Culture, 2nd grade

Residence: Yerevan

Achievements: silver medalist Youth European Gymnastics Championship

Sport idol: Albert Azaryan, Harutyun Merdinyan

Favorite poet: Hovhannes Shiraz and Paruyr Sevak

Goal: to become medalist of the Olympic Games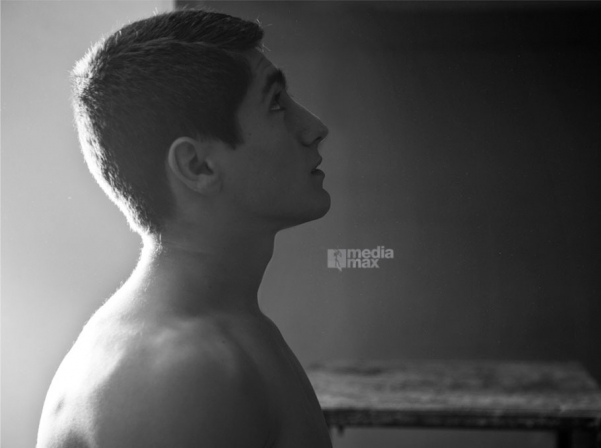 Photo: Mediamax


First steps: I was only 7 years old, when I first stepped into gymnastics hall. I remember how I saw Albert Azaryan on that first day; he spoke to me, and I was happy. My father wished me to become a sportsman. I just attended training at first, I did not understand a lot back then.

When I participated in a competition for the first time and took the third place, I was so excited, that I started loving gymnastics and decided to continue trainings. I trained with more passion, and the results were just on time. I participated in the Armenian Championship, which was very motivating.

Source of energy: Playing sports is not an easy job; one needs number qualities to move forward. First of all, you need to have commitment, be purposeful, and continue working. Goals are not achieved easily and without efforts.

I never stop working and learning new things. I do everything possible to accomplish what my coaches tell me to. I try to keep unsatisfied and reach new heights.

I never get tired of everyday trainings, no matter how long and hard they might be.

I only get tired, when I do not come to the hall. The trainings charge me with energy.

Photo: Mediamax


Indispensable coaches: You will never achieve anything without a good coach. I am lucky to have worked with great professionals: Hayk Nazaryan, Sos Sargsyan, Hakob Serobyan. They are indispensable; they always give some important advice. They know how to help me during the competitions. The first thing they advise me is never get nervous and keep calm.

They provide the great atmosphere in our team. We are always by each other's side, like a real team. I achieved not only medals and successes, but some great friends too.

Awaited medal: This year was very important in my career. I was able to achieve silver medal in Youth European Gymnastics Championship. I waited long for that success. I am happy, that the efforts put by me and my coaches were not in vain.

This is the most important and significant of all my medals. In the future, I will surely try not only to add my victories, but change the color of my medals as well.

Amateur of rings: Gymnastics is hard sports; every equipment has its features and difficulties. I am strong on rings. You need to be physically ready and have good coordination to do exercises on this equipment. I think we owe our strength on rings to Albert Azaryan.

Soon I will participate in senior's competitions; it requires more responsibility, Vahagn Davtyan and Artur Tovmasyan are really great on rings, and it will be hard to compete with them.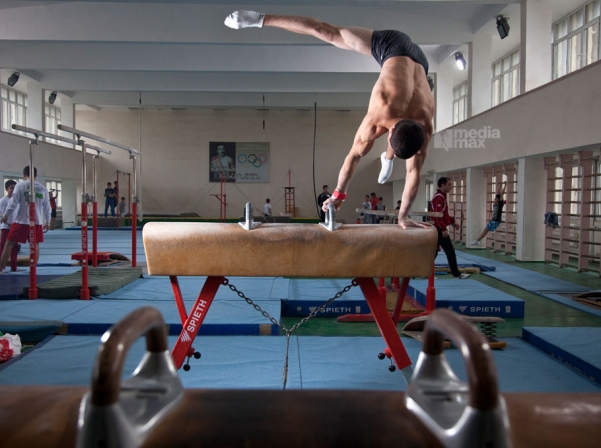 Photo: Mediamax


The importance of experience: Sometimes I was just disappointed after an unsuccessful performance and just wanted to leave everything. I understood after a while, that such things happen; losses and failures are as important as victories.

I participated in a lot of competitions along the way, acquired experience. Now I keep calm before important performances. I was afraid sometimes, when I was younger, but it has already gone away. Now I feel how adrenaline captures me before importance performances, and I concentrate on competition.

Sports example: Harutyun Merdinyan always set an example for me with his commitment and hardworking. I see his trainings almost every day, I see the passion he works with and I commit to my work with even greater pleasure. I learned a lot of things just by following Harutyun.

Gymnastics has registered huge successes in our country owing to these young people. They developed this type of sport, and we want to continue the work, that they have started.

Hasmik Babayan talked to Artur Avetisyan
Photos by Emin Aristakesyan