The determination and mental strength of athletes become clear even in junior tournaments. Armenian wrestler, European Champion Sahak Hovhannisyan has no shortage of both qualities.

In this edition of Future stars of big-time sports, Mediamax Sport tells about the young athlete who has won the Olympic quota for Armenia in recent Cadet European Championship.

Sport: Greco-Roman wrestling

Age: 17

Place of residence: Ashtarak, Armenia

Personal coach: Martin Alikhanyan

Education: Yerevan State Sports College of Olympic Reserve

Achievements: gold medals in Armenian Championship, Cadet European Championship, various international tournaments

Sport idol: Olympic champion Roman Vlasov

Goal: gold medals in Olympics

Hobby: football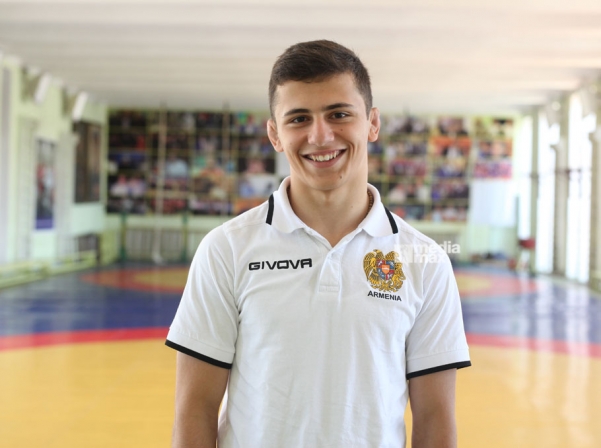 Photo: Mediamax


On accidental introduction to wrestling: I didn't plan to go into sports, but my father took me to a wrestling training when I was five years old. There was a Greco-Roman wrestling group in our town, Artashat, so I started training with it. I grew to wrestling and gradually I learned to do it well.

I trained in Yerevan since I turned 8 and I still go to Norayr Musheghyan Children and Youth Olympic Wrestling School.

On secrets to success: I love training sessions the most in wrestling. They teach you how to succeed. In general, I wish athletes didn't get injuries and fail.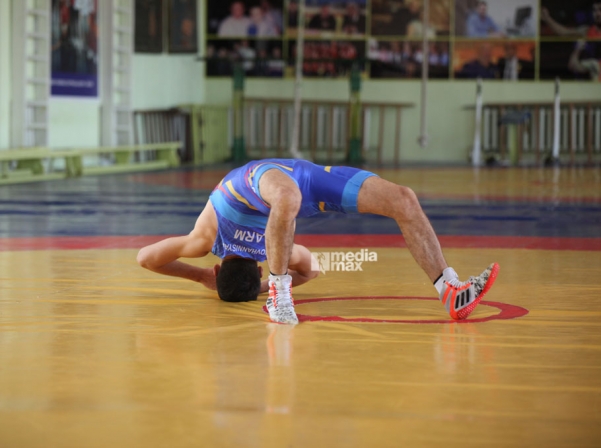 Photo: Mediamax


My strong points are diligence and never giving up. I used to get upset a lot and feel down because of losses and injuries. Fortunately, I have overcome that and now I can win medals.

On European Championship and the gold medal: Every win is difficult in its own way, but the gold medal in Cadet European Championship was the most special for me. I had five matches in Skopje and winning three of them was very hard.

I had an injury that was pulling me back a lot, although all my opponents were strong and I had to beat them. Apart from the first two matches, I won all others by coming back from lost points.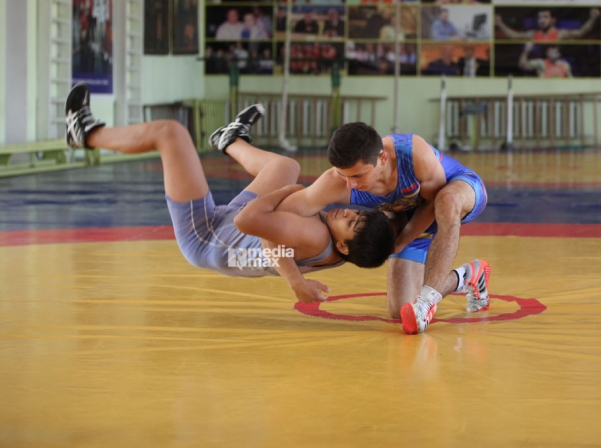 Photo: Mediamax


I felt like emotions accumulated in me and exploded when I won the gold. It was a big achievement for me and a small one in terms of big-time sports, so I consider this the beginning of my journey.

On the injury and Olympic quota: I received a hipbone injury at the training camp around a week prior to the European Championship. It bothered me a lot throughout the tournament and in the final, but I tried not to focus on the injury.

I'm going to miss the World Championship in summer because I need to recover and prepare for the Olympics. I have passed the hardest stage, I have the quote, and if I train well, I can win in Argentina too.

On sport idol and what Sahak learned from him: Roman Vlasov is a big inspiration for me. He has strong will. I have been studying his matches for a long time. Vlasov had many losses and injuries, but he didn't let it stop him and won two times in Olympics.

I couldn't perform well in Armenian Championships for two years and had several injuries. Then I won the bronze two times, and there was no retreating from that and I had to work harder, climb higher. So, I won the gold.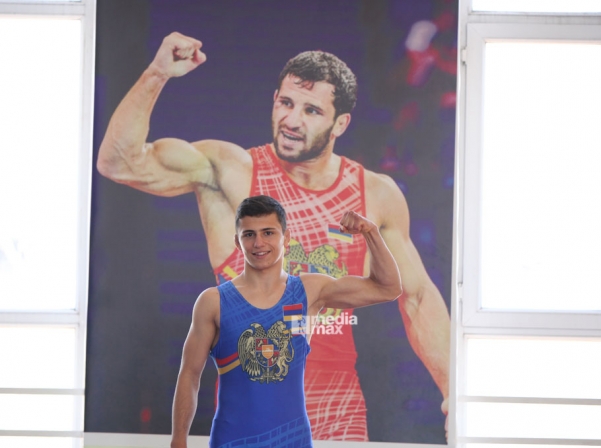 Photo: Mediamax


My favorite Armenian wrestlers are Artur Aleksanyan and Maksim Manukyan.

On lost matches and the biggest supporter: Apart from the coaches, my father is my biggest supporter. He always encourages me and gives me the hope to win. I have him too to thank for my European gold.

I have changed a lot over time and learned my lessons. I used to feel really down when I lost a match, but my worldview changed and I no longer feel disappointed when things don't go my way. Losing just means my opponent was stronger and I need to correct my errors and improve in the training with my coaches.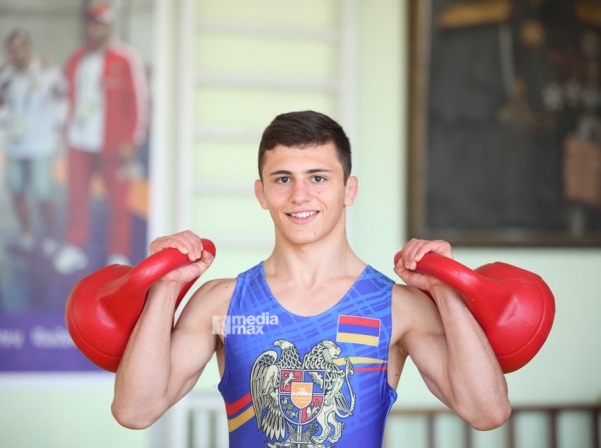 Photo: Mediamax


You need to live sport to have lasting success. It's not like you win something and then you can do anything you want. The training, the schedule and the goals are the most important things.

On the Olympic dream: I want to become an Olympic champion, more than once. I can see myself competing in Tokyo Olympics 2020, although I have a lot of work ahead to reach it. I don't think I will win a medal just yet, but I want to be competing.

It's a long road since my first medal, when I was in 20kg category. I won it in Talin, Armenia. The memories will stay with me forever and I want to have many moments like this.

Wrestling, sport in general teaches you important lessons, hardens you and teaches you to overcome difficulties.

On the almighty manager: I didn't think about winning the European Championship, I just wanted to earn the Olympic quota. I started watching Olympics when I was 8 and I promised my manager we would go to the games together. In the final match of the European Championship, I gave way to fatigue for a moment, but then I immediately remembered the quota and it gave me strength to keep wrestling and win.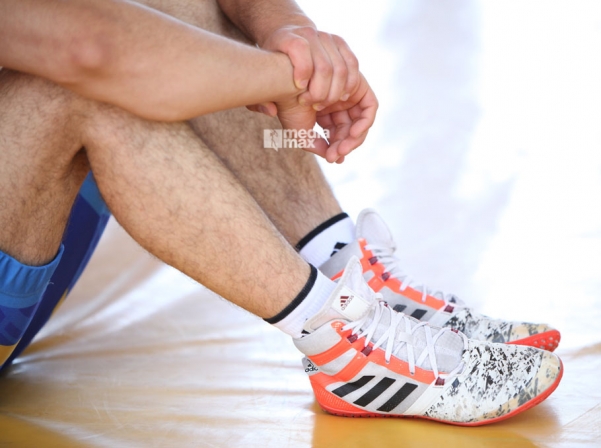 Photo: Mediamax


A good manager, good coach leads their athletes. Mutual trust is a must. The coach has to give correct instructions and you should fully trust the person who has your back. Results in sport come from this cooperation.

On love for football: My second favorite sport after wrestling is football. I can't imagine my free time without football and I always almost play in attack. I watch the World Cup and I support Germany, I hope that can win again.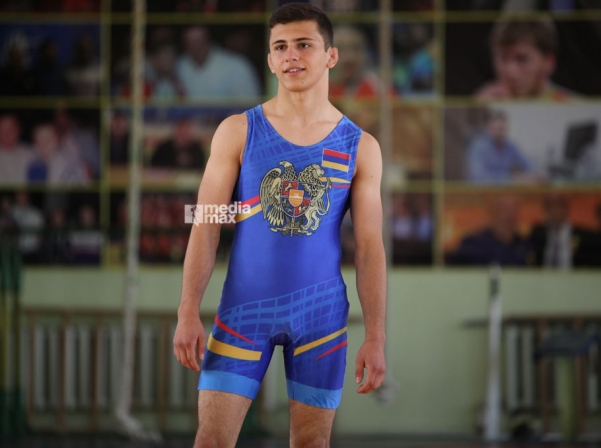 Photo: Mediamax


On the importance of education: It is not enough to just be a sportsman. You have to be educated, to know things from different fields. An athlete's career is short, so you need to think about your life and work after it ends, acquire knowledge.

I plan to get an education a few years later, when my schedule isn't so packed. I would like to enroll in the French University of Armenia. My goal is to get a profession.


Hasmik Babayan talked to Sahak Hovhannisyan
Photos: Emin Aristakesyan