Yerevan hosted the final stage of U19-EURO 2019 in summer.

As the organizing country, Armenia national team also had a chance to play. Football specialists selected a number of players in the composition of the team, and 17-year-old Grenik Petrosyan was among them.

We dedicated this edition of our "Future stars of big-time sports" series to Grenik Petrosyan.

Sport: Football

Position: forward

Team: Pyunik

Age: 17

Residence: Yerevan

Education: School No. 119

Favorite subject: History of Armenia

Sport idol: Lionel Messi

Favorite activity: listening to music and reading history books

Goal: to become a professional footballer and play in Europe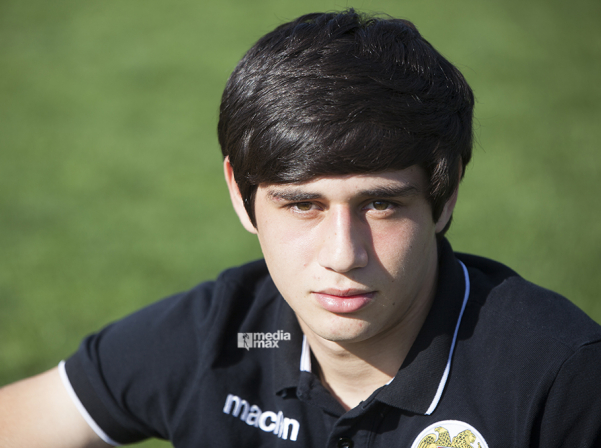 From yard football to professional school: I used to play football a lot in the yard. I was only 6 years old when my uncle took me to the school of Pyunik, where his son trained. I continued my trainings, since I always knew that my goal is to become a professional footballer, and I am committed to achieving it.

From invitation to national team to overcoming difficulties: I was 12 years old when the team of that age category was being formed. I wasn't in the country at that period and didn't have the chance to participate in the training camp, which made me very sad. Six months later, when I was still preparing, they finally invited me to the camp. Everyone in my family was happy; it was an unbelievable moment.

Moving from one age category to another wasn't difficult for me, as the composition of the team was almost the same. I grew up with guys who play in U19 category now; we lived and studied at the academy in Avan for 2 years.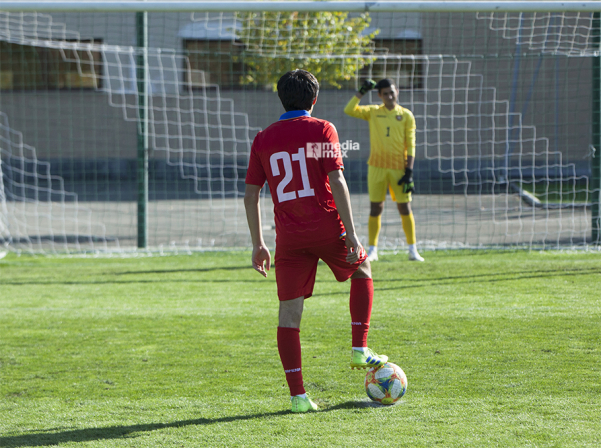 Motivation to have strong competitor: Although our team didn't play well in EURO-2019, this was a great experience for us, which will be valuable in the future. We talked a lot to each other, prepared and played with hope to win. Our fans helped us a lot, as they were always by our side during the matches.

I would lingle out the match against Portugal, and I think I performed well that day.

I understood after EURO that there are many difficulties life, but that's the time when you need to overcome those and become stronger, which will be helpful in the future.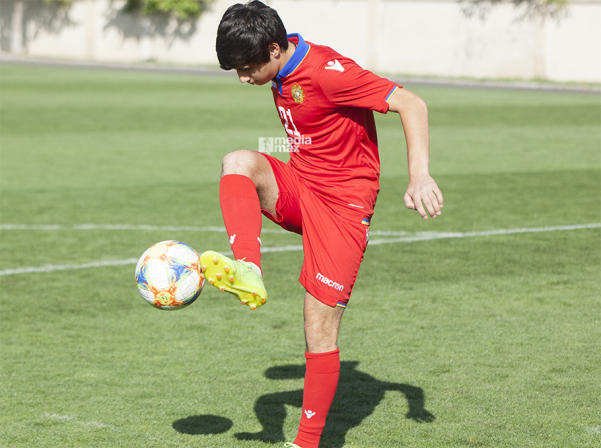 The second home and physical weakness: Pyunik is my club, I played for it since I was 6 years old. In a way, it became my second home. Of course, I want to play in the senior team one day and compete in the Armenian Premier League.

There are many new teams in the First League and competition has increased compared to previous seasons. Unfortunately, I don't see much change in quality of the game, but I think it will grow year by year.

Armenian players are physically weak. I think it is because the league isn't strong, there is no pace. If it gets stronger, so will the players.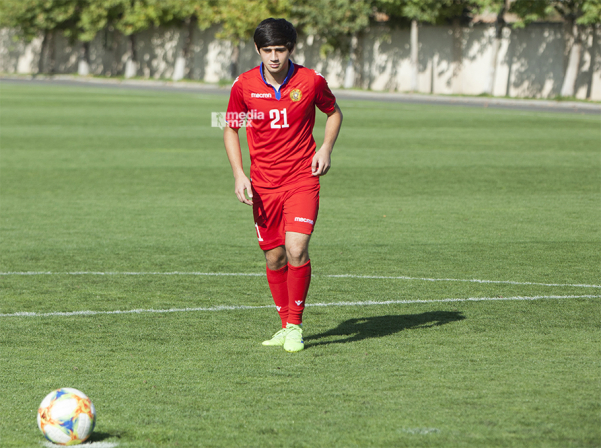 From the first game to career in football: I am a fan of Messi and I support Barcelona. The first game I watched was the Barcelona – Manchester United Champions League final. Messi scored, and Barcelona won.

Losing a game ruins the whole day for me. It upsets me, but on the following day I must forget it and learn from my mistakes. After a win, obviously, I'm happy, but I have to forget it too and prepare for the next match. Football isn't just about the 90 minutes, it is my life now, a career.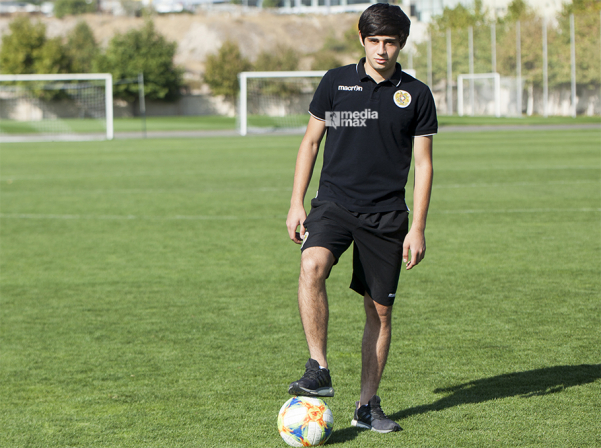 Hard-working, disciplined, professional: Responsibility increases as you grow up. Football and daily life become intertwined, so you have to organize your schedule in a way that life doesn't clash with football.

A player must be hard-working and disciplined. If you have these two qualities, your chances at becoming a great footballer grow. I have a large room to grow, so I have to improve all my qualities. I can't say if I have talent, but I love working.

My goal is to become a footballer of high level, who plays in a good European club. And of course, I want to play in the national team and represent Armenia.

Gohar Nalbandyan talked to Grenik Petrosyan
Photos by Emin Aristakesyan