Young boxer Arman Mnatsakanyan wants to win great titles and make Armenia famous.

Mediamax Sport introduces Arman in Future Stars of Big-Time Sports series.

Sport: boxing

Category: heavyweight

Age: 16

Residence: Parakar

Education: Yerevan State Sports College of Olympic Reserve

Achievements: winner of various competitions and prizes in Armenia

Likes to listen to rap and read Jack London's stories.

Sport idol: Muhammad Ali

Goal: get into the professional ring and become the World champion

Start of career in boxing: I was 9 years old, and I dreamed of being a boxer. I told my family about it, but they opposed the idea. However, I really loved boxing and convinced them in the end. First I trained in my home town, Parakar, then went to the College of Olympic Reserve.

It's not easy to be a sportsman, you always have to be in certain shape, work hard, be away from your family. To be honest, I miss my parents and sister very much when I leave for trainings.

Psychology and the coach: I have concerns before tournaments - how to prepare, how to act in the ring. I solve all those issues with my coach's help. Fedya Aleksanyan understands me well, I manage to focus on the fight thanks to him.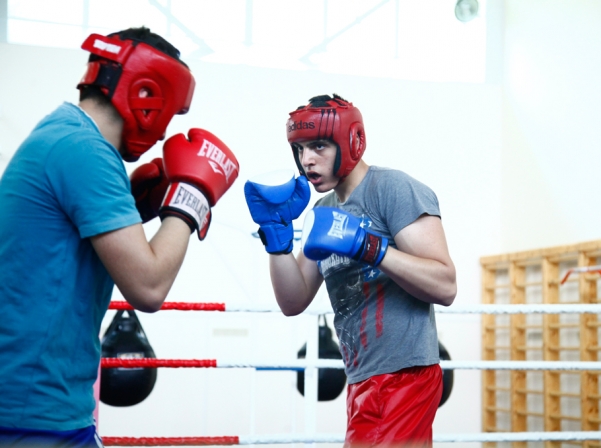 Photo: Mediamax


I'm getting ready for the European Championship now, it will be my first one. I'll try to perform well, so that years of efforts weren't in vain for my parents and coach.

Professional ring: I became stronger thanks to boxing, I lost my illusions about the world. I know for sure is that boxing is my future. I can achieve my goals here, win, get into professional ring, and become the World champion.

Future and people: I love to socialize and talk to all kinds of people. When I communicate, I learn people. I like to meet new people and get to know them better.

Gohar Nalbandyan talked to Arman Mnatsakanyan
Photos by Emin Aristakesyan