Gymnastics has been one of the most important sports in Armenia. Many young people still train and record success in that field.

Gymnast Vigen Khachatryan is the guest of Mediamax Sport's project "Future stars of big-star sports".

Sports: Sport Gymnastics

Age: 18

Serves in the Army

Lives in Yerevan

Titles: Champion of Armenia, 5th and 6th place in the European Championship, Youth Olympic Games participant

Likes Comedy movies

Goals: Participate in Olympic Games

Favorite gymnast: Alexey Nemov

The first steps in sport hall: I was 4 when I first came to Albert Azaryan Gymnastics School. My elder brother was training and one day he brought me too. He then left this sport but I became a gymnast.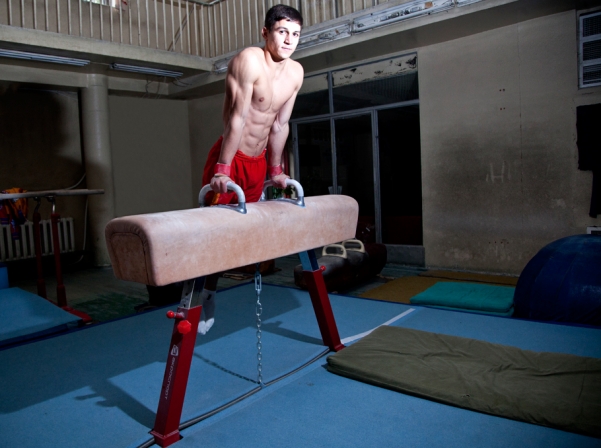 Photo: Mediamax


I had my first international tournament in 2010. I won the gold medal in a tournament in Pemza, Russia. It was the point in my life when I understood that I can go far with this.

Tournaments and progress: An athlete must take part in international championships to grow and develop. You become stronger only by seeing high-class athletes.

I competed in CIS championships in 2011. I passed to finals stage in Olympic Festival in Holland in 2013 and was the 8th. One year later, my success began.

Excitement that is always there: European Youth Championship was the first serious championship for me. I have to say that I'm always excited before start, even before tournaments in our hall. Although you have to get over yourself, concentrate on your exercise and show what you have learned during trainings.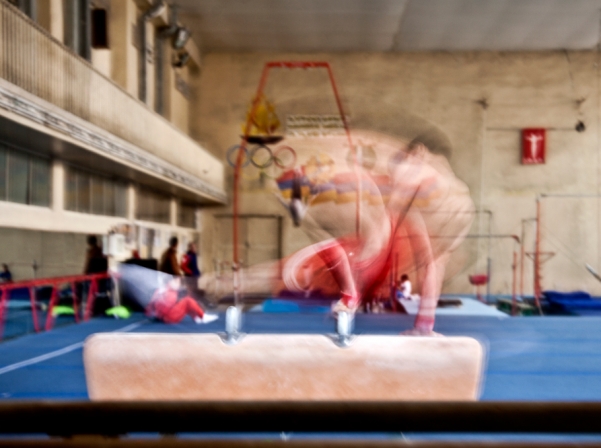 Photo: Mediamax


Unfortunate Olympics: Before leaving for Youth Olympics I had a back trauma which was very obvious there. I couldn't compete in the finals. This is a very sensitive topic for me. I feel bad each time I remember it, but I try to move on.

Difficulties and correct performances: The most difficult part in gymnastics is that you need to perfect 6 gymnastics apparatus and compete with 100 people.

You shouldn't think about any other thing for a second during your performance. Your main problem should be doing each element correctly.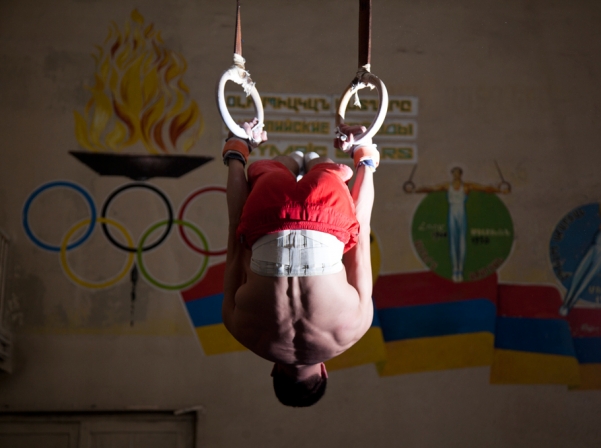 Photo: Mediamax


If you can't manage to do anything during the tournament means you aren't ready. You need to train long for the element to become yours or it wouldn't become yours and you shouldn't perform it.

Armenian army solder's goals: I'm studying at Armenian State University of Physical Culture. I went to the army after the first year of my studies and I've been serving for 6 months now.

My main goal is the European Championship. I want to perform well and get included in the national team. It will be difficult, but I have to try.

My biggest goal is to participate in the Olympic Games. We all want gymnastics to develop in our country.

About being a good person: Gymnastics is a very dangerous but excellent sport. It's the bases of other sports; it makes people flexible and healthy.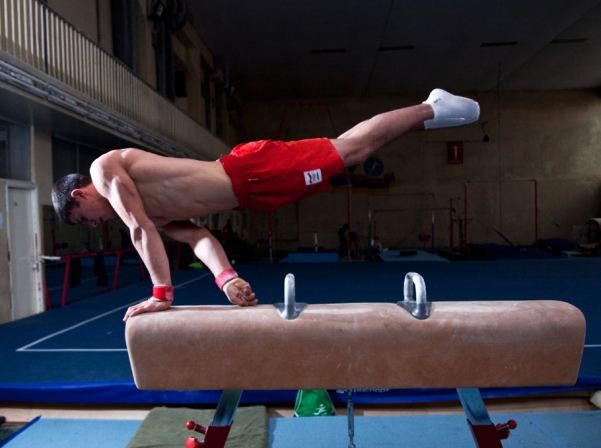 Photo: Mediamax


Gymnastics and sport in general is a different life. You enter the hall and everything changes. You spend your whole day here.

My coach Arsen Avetisyan is like a second parent to me. He always tells me to be a good person after all. We are educated as good people at first and then as good athletes.

Gohar Nalbandyan talked to Vigen Khachatryan
Photos by Emin Aristakesyan