Victories earned in youth are highly important for athletes to pursue their careers. Especially rejoicing is that the "delegates" of Armenia manage to win medals in all sports.

Mediamax Sport presents shooter Hrachik Babayan in its "Future Stars of Big-Time Sports" series.

Sports: Shooting

Age: 18

Education: Armenian State Institute of Physical Culture (ASIPC)

Residence: Yerevan

Titles: Vice-champion in Youth Olympic Games and World Youth Championship

Favorite poet: Paruyr Sevak

Goals: Become Olympic Champion but prior to that, win gold medals at the European and World Championships

First inspiring achievement: I learned about shooting from my classmates. We then started training at the sports school for children and youth. Six months later I took part in a competition and won the third place. It was my first achievement and it inspired me to continue. A year later I became a World-class athlete. It's how my sports career started at the age of 14.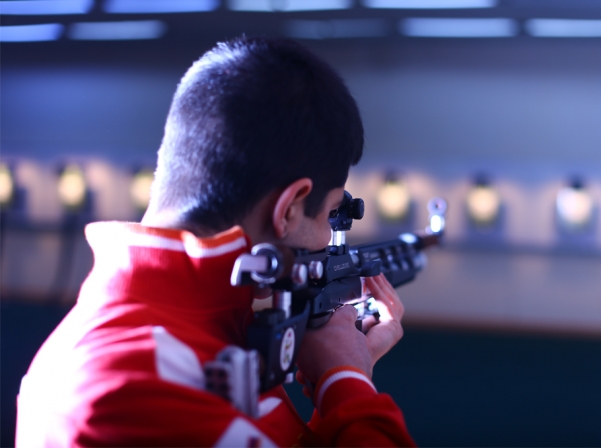 Photo: Mediamax


Patience and balance: Shooting is a classical sport and you don't fight with anyone but yourself in it. This sport requires patience and balance and constant control of yourself. Everything in shooting is directly linked to psychology. I always manage to draw lessons from failures and improve myself. I see the good in every failure.

Absolute concentration: During tournaments I always recall what I worked on and what instructions the coach gave to me. I do my best to employ the skills I gained during the trainings – nothing more or less. The shooter needs to fulfill the exact task he has been set – to work well and to demonstrate high techniques to achieve the desired result. Meanwhile, I never think of medals or prizes.

The greatest award: I believe the greatest stride I made was winning the silver medal in Youth Olympic Games. I was told about the Games when I entered the sports school four years ago – they told me that my age fitted and I could take part in them. I spent four years training for the Olympic Games and I am happy I managed to leave for Nanjing and win a medal there. It was the fruit of my unceasing efforts.

The price of one shot: Shooting is an unpredictable sport – you can continuously be the best but become the best or drop out of the top 3 by just one shot. I hoped to win a medal in the Olympics but until the very last moment I was doing my best not to make a mistake and not to let the medal slip through my fingers.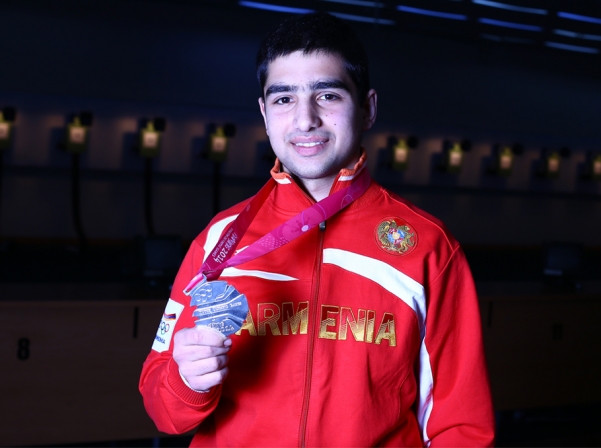 Photo: Mediamax


In expectation of a gold medal: We had an equiponderant strife with the Russian athlete who became champion in the World Championship. I advanced to the final being the first and being the best in 60 shots. However, the Russian shooter outplayed me by one point. I had made a mistake, and that mistake "dragged" me to the second place. I promise to win the first place in the coming years.

Dream to leave for Rio: Sport is the goal and meaning of my life – I don't know what would guide me in my life had I not engaged in sports. Since I am an athlete, I aspire to win a gold medal in the Olympic Games and in the World Championship. I go all out and work assiduously to achieve this aim. My first and foremost goal is to win an entry to Rio 2016 Olympic Games.

Hasmik Babayan talked to Hrachik Babayan