Armenian chess player Sona Asatryan marked the biggest achievement in her career so far with the victory in European Youth Championship in Mamaia, Romania.

She won the U18 Championship and the only medal of the Armenia team.

Sona tells Mediamax Sport about her achievement and relationship with chess in this edition of the Future stars of big-time sports series.

Sport: chess

Age: 18

Place of residence: Yerevan, Armenia

Personal coach: Arsen Yeghiazaryan

Education: Sona is a second-year student at the Information Technologies Faculty of the National Polytechnic University of Armenia.

Achievements: Winner of U18 European Championship, winner of U10 and runner-up of U12 and U18 Armenian Championship.

Sport idol: Levon Aronian ("He overcame lots of difficulties to have what he has today, he's a good role model," said Sona.)

Photo: Mediamax


Hobby: languages

First steps in chess: My father was a chess player too, he taught me and my brother to play. We lived in Moscow and studied chess at school too. World champion Anatoly Karpov had a club there and I joined it. I was so happy to play there!

I was 8 when we came back to Armenia. My father took me to the chess academy and Roman Hakobyan was my coach there. A year later, I became Armenian champion.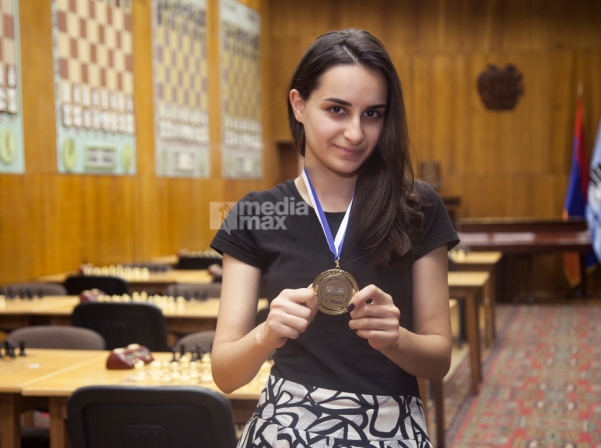 Photo: Mediamax


On unique nature of chess: It's both sport and art. I like the beauty of creating, no other sport has it. Although [Henrikh] Mkhitaryan says you don't have to sit in front of the chessboard to think.

Motivation and confidence in playing: The European Championship was very difficult. There were around 50 people in my age group and I was number 15, not a favorite, but I didn't think that way about myself.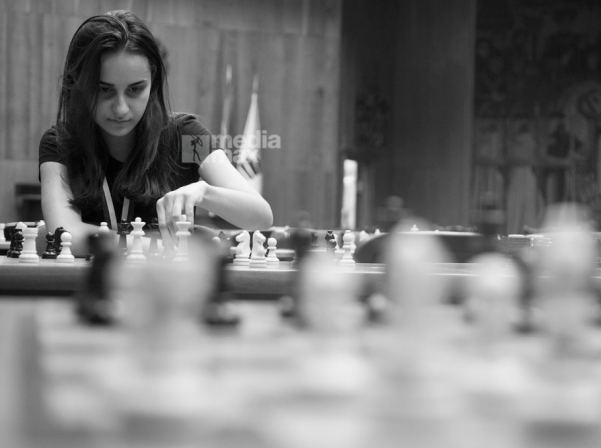 Photo: Mediamax


I played better and better every game, but I feared things wouldn't go smoothly till the end. At the same time, I knew it all depended on me. Why would I lose if I was focused and careful? That motivated me.

The first big achievement: I played against Mariam Avetisyan in the 6th round. We were competing for the first place. Mariam was always a strong player, but that time I won. In the European Championship, I didn't think I'd win till the last moment.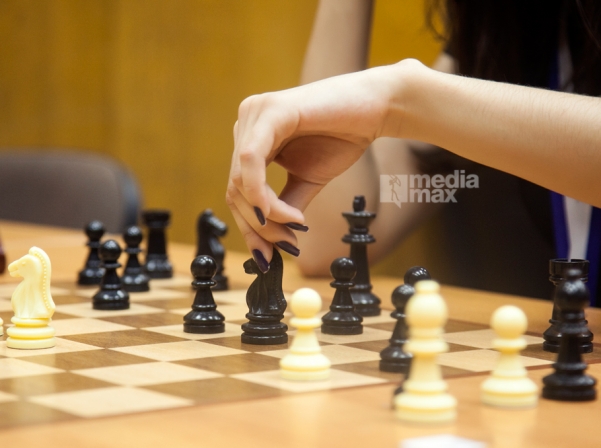 Photo: Mediamax


Feeling for teammates: I won the only medal for Armenia and I feel for my teammates, because they didn't get any. So I'm both happy and upset. I didn't know what to say to them. I cheered on them and encouraged them for 9 days, so when they lost, I was as sad as them.

On secrets: Of course, you don't think only about chess during the game. Different thoughts come to your mind: a song you heard in the morning, a story about a friend you recall because your opponent looks similar to them.

Photo: Mediamax


Chess is an individualistic sport, but we Armenians keep together. We offer each other support, not jealousy. Chess is also unique for its mentality. You learn another person in several hours from the way they sit and play. You communicate through moves on the chessboard.

On the benefit of sport: I used to give up easily, but chess taught me better. I believe in myself now. I have higher intellectual skills and many friends thanks to chess. I feel at ease with other chess players.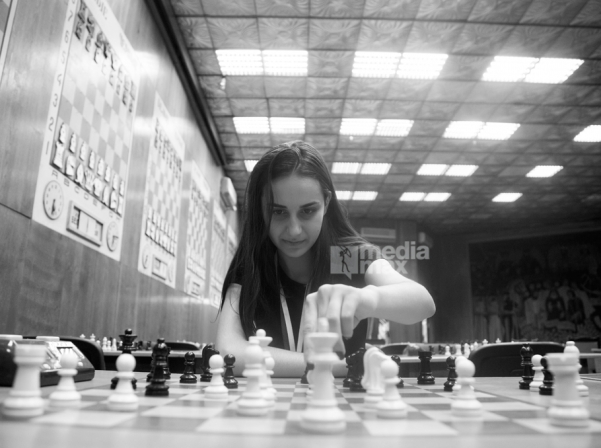 Photo: Mediamax


On black pieces and the Knight: I like creating strategies, I think I'm my best in the middlegame. My favorite piece is the Knight. It's different to all other pieces. I also prefer black pieces. Many people believe white pieces decide how the game goes, but it's the other way round: the blacks' counter-attack sets the game.

On Dan Brown and mystery films: I love reading in my free time. I read four books by Dan Brown recently. I'm actually very fond of sci-fi, both books and films. I love The Prestige and Now You See Me, they show what you can achieve if you're smart.

On will and goals: I will train more intensively now and get back to my education, because I missed many lessons. I have an important tournament in January, Women's Championship in Armenia. I have to prepare well and prove that my success wasn't accidental.

I want to be a good specialist, have good education, play chess, and I want to combine those things. I'll show that anything is possible.

Hasmik Babayan

Photos by Emin Aristakesyan