Armenia has no shortage of new names in weightlifting. Our juniors perform successfully in various tournaments every year.

One of such talented young athletes is Karen Margaryan, and we introduce him in this issue of Future stars of big-time sports series.

Sport: weightlifting

Category: 77kg

Age: 15

Place of residence: Geghakert, Armenia

Education: Geghakert school, 10th grade

Favorite subject: physics and physical education

Achievements: twice Champion of Armenia, silver medalist of European Junior Championship of 2015 and golden medalist of European Junior Championship of 2016

Hobby: football

Sport idol: Yuri Vardanyan and Yuri Sargsyan

Goal: quota for 2020 Tokyo Olympics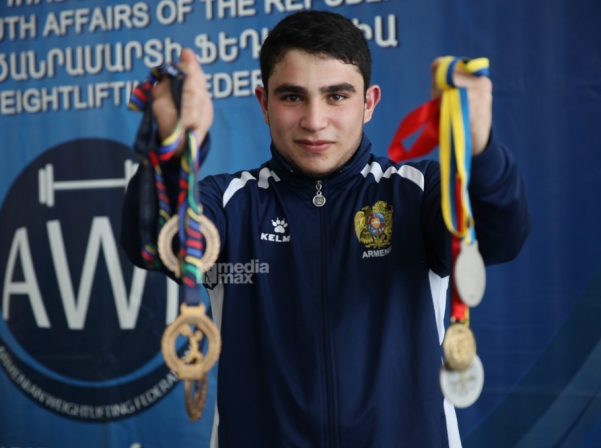 Photo: Mediamax


The road to weightlifting. I was very young when I got interested in weightlifting. I went to watch the training all the time and asked the coaches to train me too, but they told me to wait because I was too young.

I remember my first day in the training hall very well. The coach told me to make pulls. I was a plump child and could only make one (now I make 20). The next day I came to the hall again and renewed training.

The first success. My first competition was in August, 2013. Sevan Sports Union organized a tournament, and I won the bronze there. I wan't fully ready for the competition process, but I was happy to take the third place. As I started to perform in tournaments more, I overcame the fear of climbing onto the podium, and my anxiety was gone.

I progressed gradually and won Armenian Championship, then the silver medal in European Junior Championship. Last year I became European champion. I don't know why, but I always loved weightlifting and felt I belonged there. When I started winning medals, I became certain that I should train more and strive for more.

Sport and school. I am still at school. It's not difficult to combine classes with trainings, but teachers often close their eyes to my absence in class. I'm not a distinguished student, just a regular one, like everybody else. Yes, I won the European Championship, but that doesn't mean I should be in the center of attention. Being a champion means nothing, what matters is to be a good person.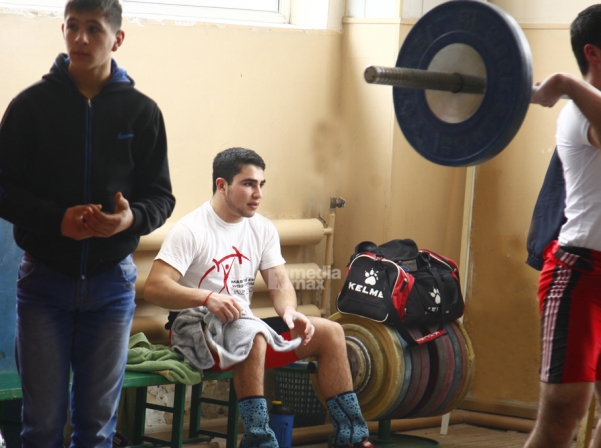 Guarantee for success. You cannot win by just being physically prepared. You need to command the weight mentally, make the bar obey. You achieve success by training constantly, correcting your mistakes and listening to your coach. My coach is an important person in my life, he's like a second father to me. The coach should understand the athlete and know him well so that they can move together in the right direction.

Mistake review. On some days I cannot train well and I'm not satisfied with myself. I go home and try to understand what went wrong. You need to find the answers if you want to perform well next time. What I usually take from the training hall is the weight I lifted, great warmth and the desire to come back.

Records. Last year I won the gold in European U15 Championship. Once I lifted 130kg in snatch during the training. I managed to repeat that in the competition and set a European record. On that same day, I also set a record in clean and jerk – 150kg. It was a great honor, not everyone can lift that much and set records.

The desire to always move forward. I cannot describe what athletes feel when they win. You need to become the best at least once so you know what it feels like. Even the smallest victory makes me wish to always move forward. I am never satisfied with what I have, instead I try to progress and achieve my goals.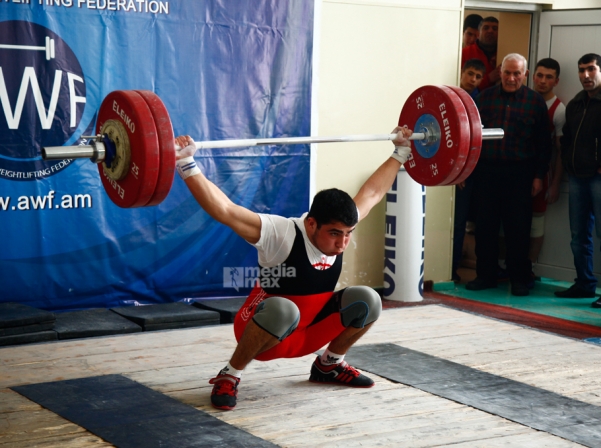 Photo: Mediamax


To new achievements. A few days ago I won Armenian Junior Championship. Unfortunately, my shoulder injury hasn't healed fully yet and I lifted less than I was able to in clean and jerk. Now I'm a part of the Armenian team and I go to training camps. If I perform well, I will go to World Championship. Next year I will try to qualify for the Junior Olympics, and I wish to win gold there.


Gohar Nalbandyan talked to Karen Margaryan
Photos by Emin Aristakesyan and Suren Stepanyan