Vahan Bichakhchyan is one of Armenia's most promising young talents in football. He is only 17, but he's already passed probation periods in several strong European clubs and left a good impression of himself.

Currently Bichakhchyan wears FC Shirak Gyumri colors, playing with great devotion. He has big plans for his future in football and told Mediamax Sport about them in the Future stars of big-time sports series.

Sport: football

Age: 17

Residence: Gyumri

Sport idol: Henrikh Mkhitaryan

Goal: play for a strong European club and for the Armenia national team

Choice of sport: I loved football since I was very young. I liked to do tricks with the ball. At age 5, I began playing and then got into FC Shirak's U18 team.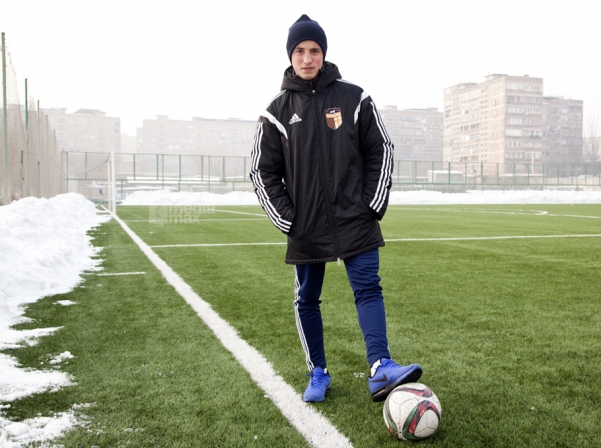 Photo: Mediamax


My father's occupation of a football coach didn't really play a significant role. Your last name decides nothing. You've got to be able to play football.

Sport family: My family is directly liked to sports. My grandfather has been a weightlifting coach for many years now, and my father coaches FC Shirak.

They both always told me that if I take my job seriously I will achieve a lot, and that if I loved something, I should devote myself to that completely.

Coach for a father: Training with my dad doesn't complicate things. On the contrary, it often helps. I like working with him.

During the training, he is just as strict with me as with other players. And I address him "coach", just like other players.

The probation period: I already tested my abilities in several clubs, such as Italian Fiorentina, Belgian Ghent and Russian CSKA Moscow. I would like to play for Fiorentina, I liked it the best.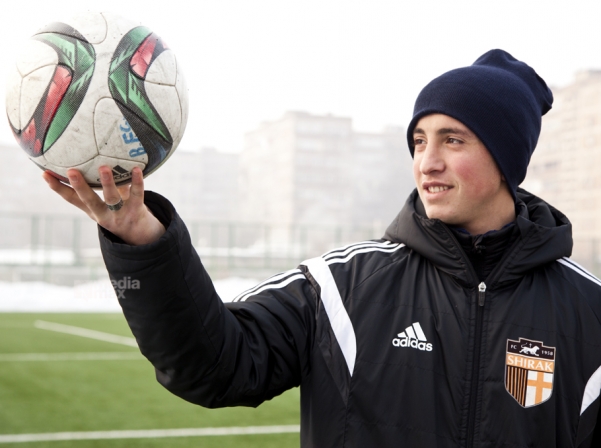 Photo: Mediamax


The probation period helped me a lot. Playing for such clubs gives you good experience and confidence, and the ability to be ready mentally for the games.

In the spotlight: True, I found myself in spotlight at a young age, but I don't focus on that. It is distracting. I want to give all my strength and attention to training and playing.

To be a good footballer, I must work hard, be devoted, train every day and live football, not just play it.

The example of Henrikh Mkhitaryan: I heard some people compared me to Mkhitaryan, and of course, it made me very happy. I like his style, and as many other footballers, I want to be like him.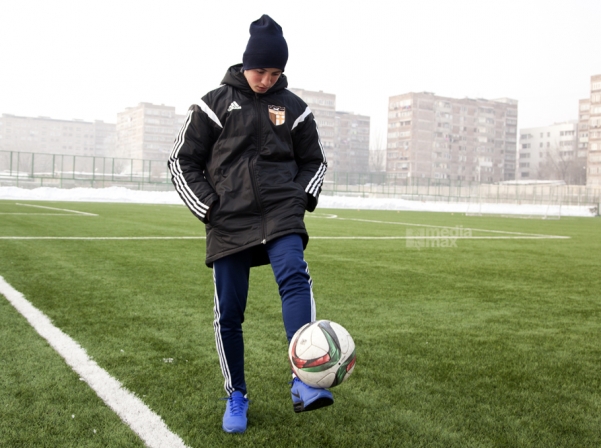 Photo: Mediamax


Football is a game of speed, and I would like to achieve Henrikh's speed and Ronaldo's technical readiness.

Home club: Everyone knows FC Shirak has a long history and has always stood out. It is a great honor for me to play here. Now we compete for the Armenian championship.

I scored many goals for the club, but the most memorable goal for me is the one I scored against Dila in the Europa League. We won and qualified for the next stage.

U19 team: I play for the U19 team too now. It is an honor and a responsibility too to wear the national team's t-shirt. Everything is special when you have you country's coat of arms on your t-shirt. You're ready to do the impossible to defend the honor of your nation. I have a large room for improvement in order to get to the main team.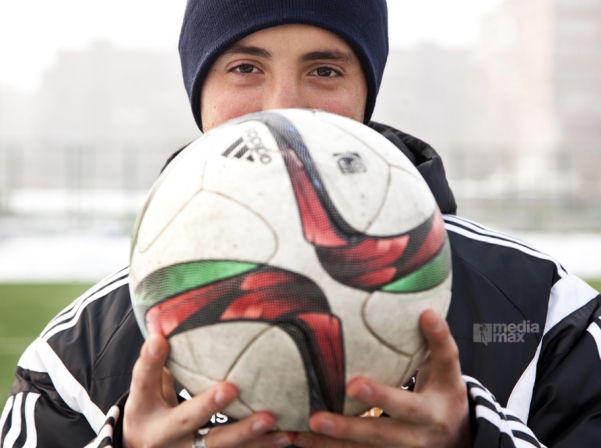 Photo: Mediamax


Gyumri and Remarque: Gyumri is my hometown, and wherever I go, I always want to come back.

In the free time, I follow tennis and wrestling competitions, and I read. Now I'm reading Remarque's Arch of Triumph, then I'll start Three Comrades. I'm also learning English. It's very important to speak the language, especially if you want to play abroad.

At this moment, football is the most important thing in my life. My goal is to become a good footballer, to play abroad and for my national team.

Hasmik Babayan talked to Vahan Bichakhchyan
Photos by Emin Aristakesyan