An athlete of incredible will she has time and again showed her muscle and strength on international scenes. She is one of the strongest pillars of the women's weightlifting team of Armenia who never gives up and always strives for victory.
Mediamax Sport's "Unforgettable Victory" series presents the greatest achievement of European champion, bronze medalist at World Championship and Olympic Games Hripsime Khurshudyan.

All my victories are very important for me, but one of them is particularly significant – the medal I won at London Olympic Games. It was my most desired and anticipated victory.

I have been into weightlifting for already 17 years and have always dreamed of participating in the Olympic Games and winning a medal. It's the dream of all professional athletes to climb the Olympic podium.

The success in London was incredible. I was so happy for the bronze medal that I threw myself into the arms of the Russian coach instead of mine and cried with joy.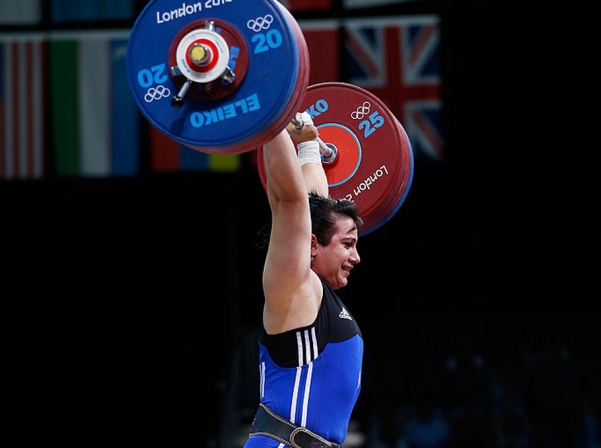 Photo: gettyimages.com.au


In general, such achievements never come easy and I myself had passed a long and painstaking way before leaving for the Olympic Games. At the World Championship in 2011, i.e. six months before the Games, I broke my hand in the snatch.

Doctors were giving no hope for my recovery till the Olympic Games, but I underwent a successful surgery in Moscow. A month after that I was training my hand in the plaster cast in order to keep in form.

Nobody except my personal coach Arman Ghazaryan believed I would manage to recover. He even used to convince me saying I would return from London with a medal. It was highly encouraging for me and everybody was enraptured with my will-power after I won the medal.

I always recall that unforgettable day and want it to repeat again and again.

Hasmik Babayan talked to Hripsime Khurshudyan

Watch the video of Hripsime Khurshudyan's victorious appearance here.