Shavarsh Karapetyan. When people hear this name, the first thing they remember is not Karapetyan's medals and records (although there were plenty of those), but the great deed he accomplished in 1976.

In this edition of Heroes from the Past, we will tell about the famous Soviet finswimmer, 17 times World and 13 times European champion, 11 times European record holder Shavarsh Karapetyan.

Expulsion from the national team and wins in finswimming

Shavarsh Karapetyan had been in swimming until the age of 17 and dreamed of big success, but one day, he was simply informed about expulsion from the national team. According to the coaches, one of the reasons was that he would just never succeed in swimming.

Photo: From personal archive


"It was a hard blow from me. But I realized I couldn't give up, I had to prove how much I could achieve. At that time, I met famous coach Liparit Almasakyan, who also lost his job. We talked and I chose finswimming, and we started working together."

Karapetyan would indeed prove his strength and character as an athlete, as well as his potential to become a great.

"I had so much potential that I was winning medals and setting records soon after I began training with Almasakyan. I remember very well, when I won my first medal, the two coaches who previously told me I would never succeed apologized to me and hugged me."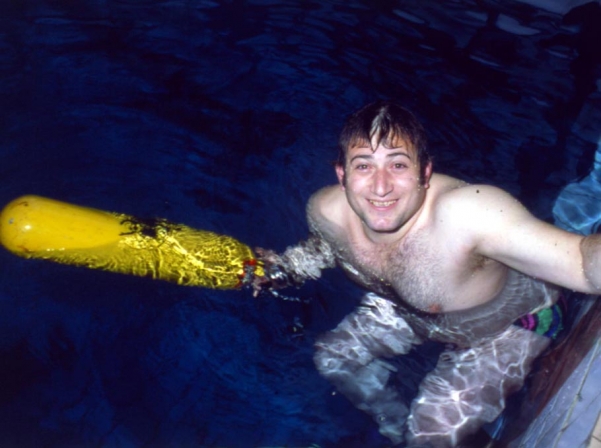 Photo: Photolure


More difficult tournaments followed and so did Karapetyan's records. He became an irreplaceable member of the USSR finswimming team.

Karapetyan won the gold 7 times in USSR competitions and each time, he qualified for international tournaments. He went on to win 13 golden medals in European competitions and 11 in World championships. In that time, Karapetyan set 17 records.

The Yerevan Lake tragedy and confident rescuer

Despite the impressive tally of medals and records, Karapetyan's greatest achievement happened on September 16, 1976.

Photo: From personal archive


"I believe in a higher power. I was supposed to be in Hannover on that day, competing in the World championship. But I wasn't included in the national team, so I returned to Yerevan. I promised to myself I would be back in the team. As soon as I got off the plane, I went to train. On that day, I was training by the Yerevan Lake."

The witnesses of the incident still recall it with goosebumps. The trolleybus fell off the road and into the lake. It was drowning within minutes, taking the passengers to the bottom of the lake.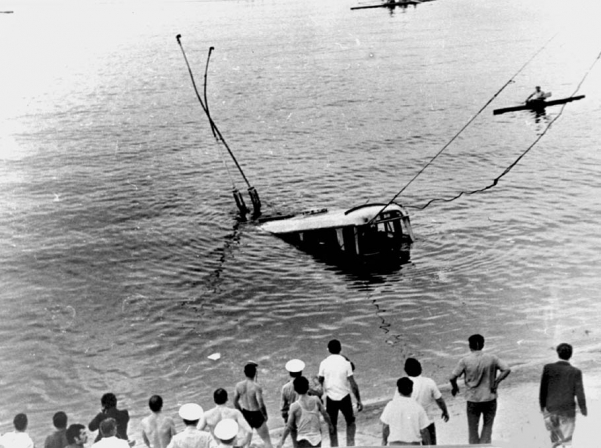 Photo: Photolure


"We were 25 meters away. There came a terrible noise, dust and mist filled the air. We all rushed to the place, but I forbade young men from jumping into the water. I allowed only my brother Kamo to accompany me. I told him to stay on the surface, as he was an excellent diver himself and at that moment he was the only person capable of helping me if something happened to me underwater."

Karapetyan told later that he knew the risks. As a professional sportsman, he knew the boundaries of his abilities, knew he could hold his breath for 6 minutes, and he knew how people drown and how much time he had to survive.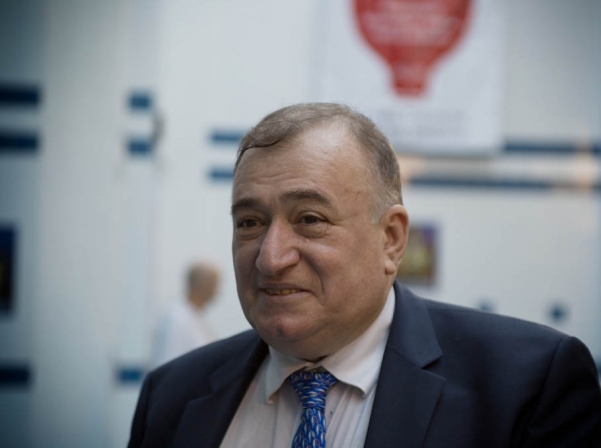 Photo: shavarsh.ru


"I was so confident that I didn't think I could make a mistake. I bore in mind, of course, that I wasn't able to help everyone, that's why I was trying to work as quickly as possible. Kamo would dive for about two meters, take the people I rescued from the trolleybus and pull them to the surface. Members of the rowing team carried the rescued to the shore."

The haunting bus seat and 20 rescued lives

In a matter of minutes, hundreds of people flocked to the Yerevan Lake. They didn't know who the young diver was.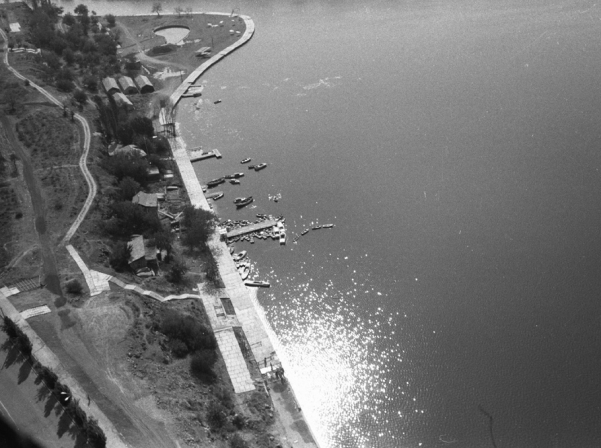 Photo: Photolure


"Visibility was at zero deep under the surface. I dived for 10 meters every time, pulled up a passenger and then dived again straight away. When I resurfaced one time, I saw that I was holding a leather bus seat. I realized that I lost a life to my mistake. I had nightmares about that seat for a long time and I could never get over that."

He stopped diving only when it made no sense anymore – all passengers left in the bus were dead. The rescuers pulled out the trolleybus. Kamo Karapetyan helped his exhausted brother to get to the shore.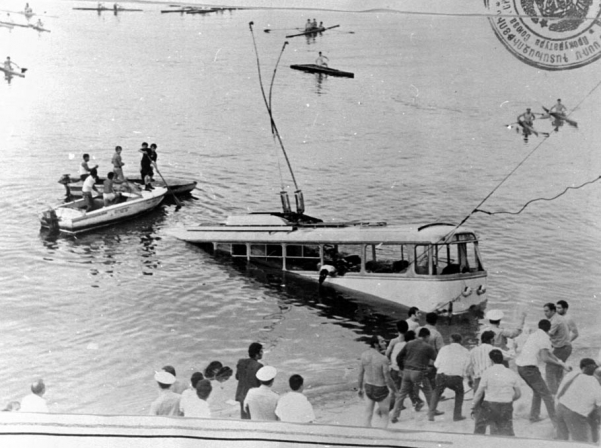 Photo: Photolure


Out of 92 people in the trolleybus, 46 were saved and 46 died. Karapetyan pulled out 20 people.

Grave illness and retirement with a record

However, the heroics in the lake had dire consequences for Shavarsh's health. Karapetyan fell gravely ill with blood poisoning and pneumonia, accompanied by psychological issues.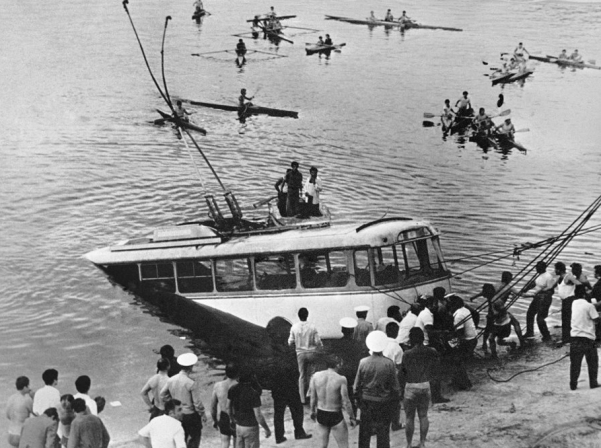 Photo: Tass


Karapetyan resumed training after two months of treatment, but health problems became evident at the very first session.

"I realized suddenly that I could only swim for 10 meter instead of 21. My health wasn't what it used to be. But I wanted to win one more medal before retiring."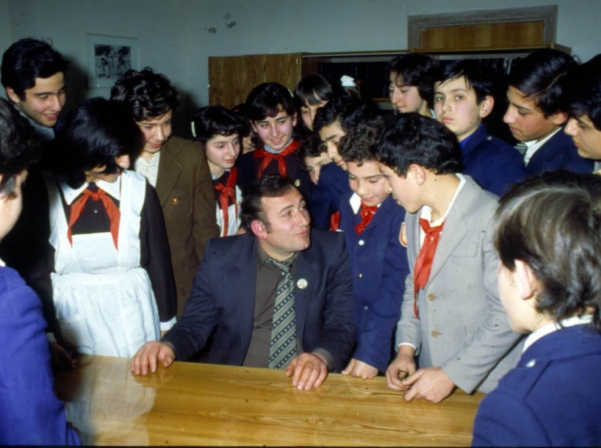 Photo: Photolure


That medal wasn't far from him. A year later after the lake incident, Karapetyan was in the USSR Cup final, waiting for his turn. He was going fourth and the three athletes performing before him set records.

"I had no choice. I told myself, "If you don't win now, all your titles will lose their meaning." So I pulled myself together and jumped into the water. Soon I had the record and the gold medal. Kamo jumped to me, while I was still in the water, to embrace me. But it was time for me to leave sports, because my body could take no more."

USSR's Iron Curtain fails to cover Karapetyan's deed

It is difficult to imagine now that the press was forbidden from reporting about the man who saved 20 lives. The Soviet Union didn't want the news about any tragedy and that particular tragedy to spread. For the authorities, the young hero didn't exist.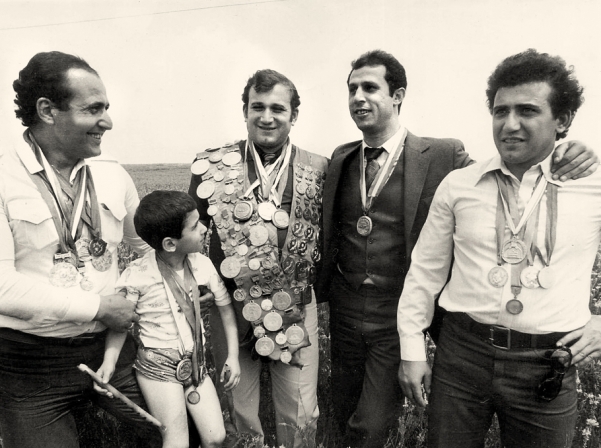 Photo: Photolure


Only six years later, in 1982, Komsomolskaya Pravda newspaper published a large article about Karapetyan. On the following day, people began sending letters that carried the address "Yerevan, to Shavarsh Karapetyan".

"I received more than 70,000 letters. I have never tried to contact the people I saved, because I didn't want to remind them about that painful event. But many of them found me and came to say thank you."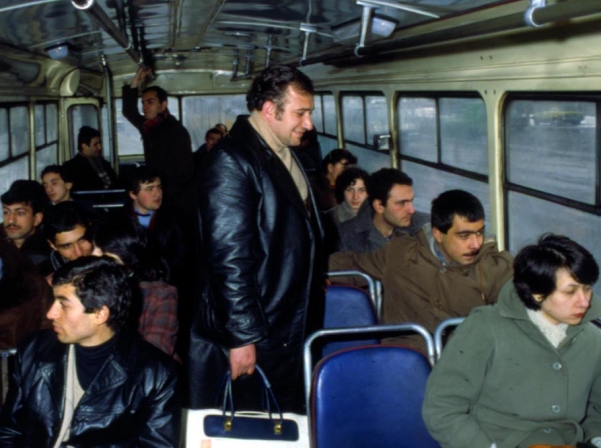 Photo: Photolure


The fire at sports complex and the desire to love people

It seemed that Karapetyan left the danger behind him, but his help was needed once again.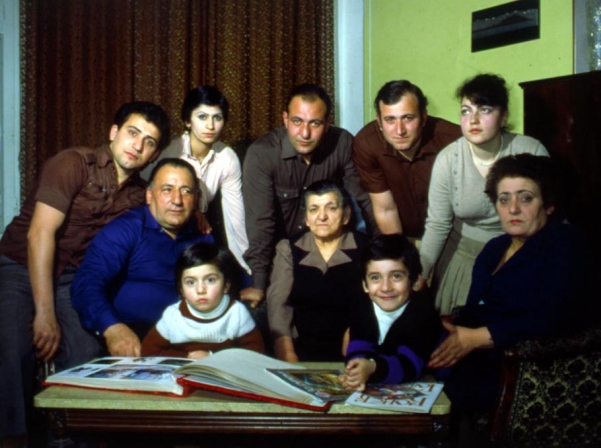 Photo: Photolure


"A man can find himself somewhere people need his help. I am not an exception."

Karapetyan started working at an electronic tool factory after retiring from professional sport. He led a normal life, but in 1985, his help was required again. A fire broke out at the sports and concert complex and Karapetyan was nearby. Without a second thought, he rushed to help the firefighters.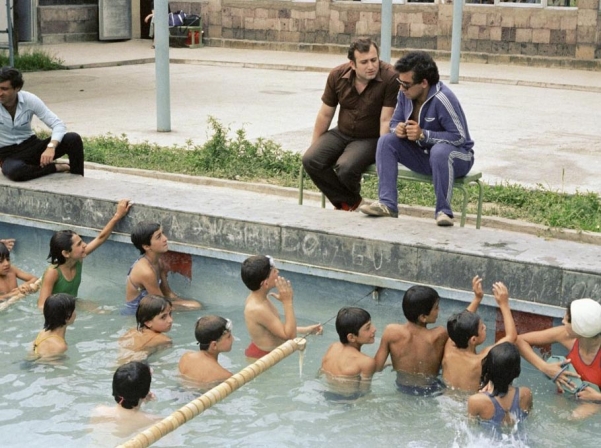 Photo: Ria Novosti


"I was running around and I couldn't understand what exactly to do. So I asked the firefighters to give me the fire hose, but it required two people to hold it. A young man joined me and we carried the hose together. We put out the strongest part of the fire and made the brigade's work easier. I will never forget the dark orange flames and the terrible thunder… I can't remember anything after that."

Karapetyan fainted from smoke poisoning and was swiftly taken to hospital. And the hero recovered again.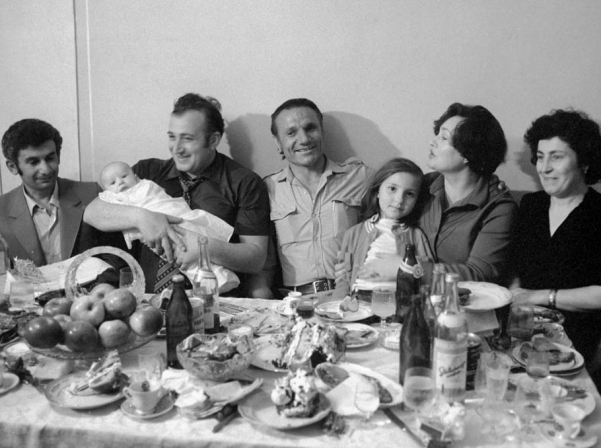 Photo: Photolure


"I took a big risk, but I couldn't just stand and watch. Everyone should love people, there is no meaning to life without that."

A loving father to three kids

Shortly after retirement from swimming, Karapetyan married Nelly Sahakyan, an economist. They have three children together: daughters Lusine and Zaruhi and son Tigran.

Karapetyan is convinced that women have great contribution to raising the children and giving them good upbringing. As for the choice of occupation, he didn't want his kids to follow his steps.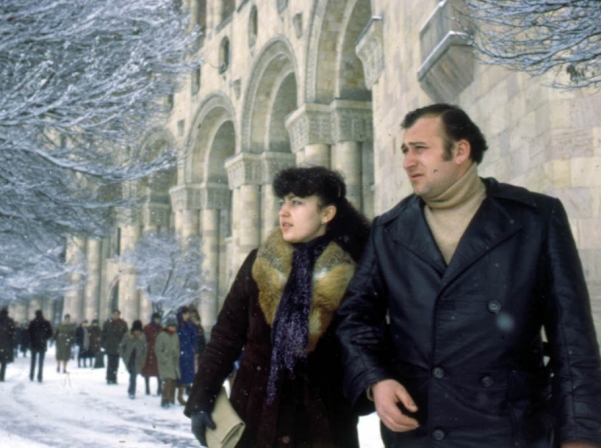 Photo: Photolure


"But Tigran won this one. Along with his classes, he goes to swimming training. I help him, give him advice. I don't know what the future will bring, but he really wants to become a good swimmer."

Karapetyan's family lives in Moscow, where he has a shoes production.

"There have been many difficulties, but life has given me plenty of happy moments. I am thankful for that."

Finswimmer Shavarsh Karapetyan was born on 19 May 1953 in Vanadzor, Armenia. Karapetyan won the USSR championship for many times, and he is 11 times World record holder, 17 times World and 13 times European champion.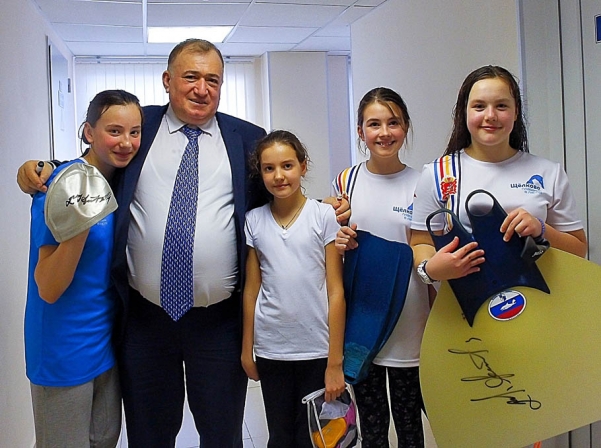 Photo: shavarsh.ru


Shavarsh Karapetyan was awarded the Medal of Courage, the Badge of Honor, and the UNESCO "Fair Play" award, although his deed was not sport-related. A main belt asteroid 3027 was named after him. Russia holds a finswimming tournament named after Karapetyan.

Gohar Nalbandian