For all Armenians, Ararat '73 team is sacred, and for us the sport journalists at Mediamax Sport, recollection of their victories is a great honour.

The team's achievements grew only more significant with time and the players became legends. In this issue of our Heroes from the Past series, we talk with Ararat '73 forward Eduard Markarov.

A boy in love with football

Markarov became familiar with the exciting world of football through his father, football coach Artyom Markarov. He often took Eduard to the stadium and remained an example for him throughout the player's life.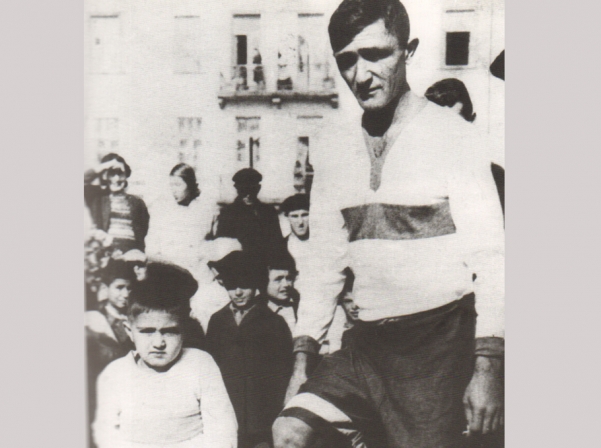 Photo: From «Eduard Markarov» book


"My father loved football with all his heart and wanted me to be a part of it too. He didn't like boasting and said one should always prove they're the best. He shared his happiness only once, when I became the best forward in the 1962 championship," Markarov told.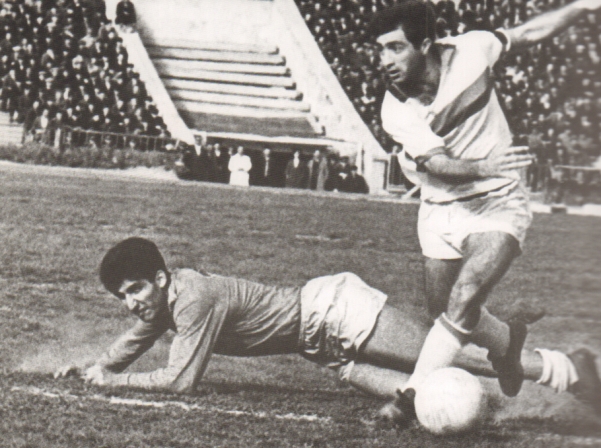 Photo: From «Eduard Markarov» book


The agile boy quickly mustered various tricks and decided to become a professional player. Markarov attracted managers' attention with his skills and played in many clubs, always loyal to the artful game.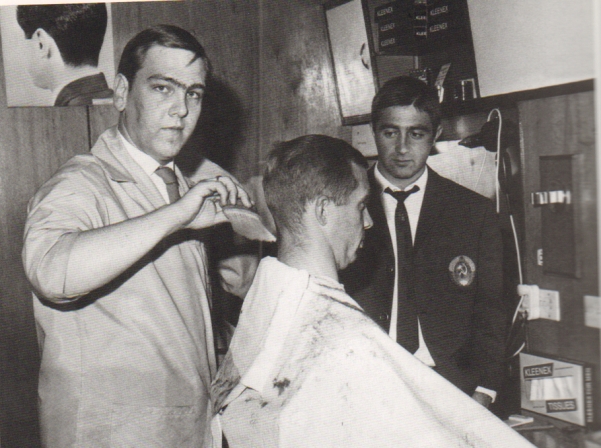 Photo: From «Eduard Markarov» book


Debut for USSR and bronze in World Championship

In 1966, Markarov's achievements brought him to the USSR team and the debut against France on June 5 at Luzhniki Stadium. He didn't get many game hours but played in the World Cup and received a bronze medal. In that competition, he only played (and assisted) against Chile.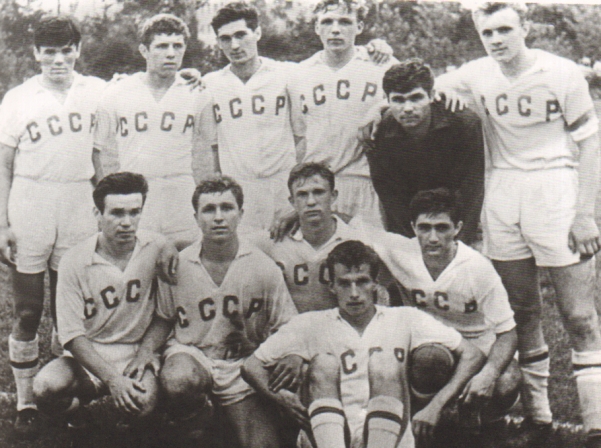 Photo: From «Eduard Markarov» book


"It was like a dream. The atmosphere of football celebration was truly amazing and it seemed that football was the only thing the world spoke and breathed," the player recalled.

The fateful decision and return to homeland

By 1971, the year Markarov joined FC Ararat (Yerevan), his brilliant career was clouded by a crisis. He only scored three goals in the previous year and didn't get a call to the USSR team, so even his club Neftchi (Azerbaijan) was unhappy with him.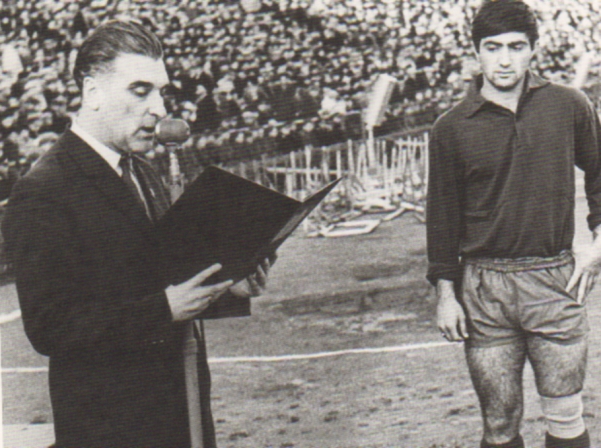 Photo: From «Eduard Markarov» book


However, they saw his departure as betrayal, with some fans even throwing stones at his house windows. The media accused Markarov of deception, selfishness, weak character. The reason behind the bullying was that the club didn't actually want to release the talented player.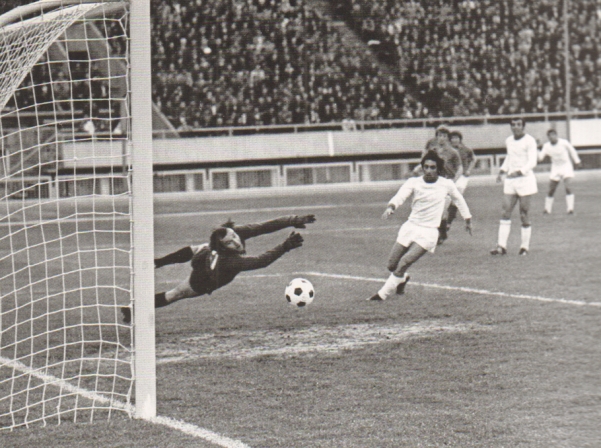 Photo: From «Eduard Markarov» book


The age of Ararat

The fateful decision to join the Yerevan club changed a lot in 29-year-old Markarov's life. He was going to a place where he had many friends.

"When you work and sweat and train with the other players, you feel you've been accepted into the team. The atmosphere in Ararat was wonderful, friendly. We gave our all in every game and were the happiest when we won," he told.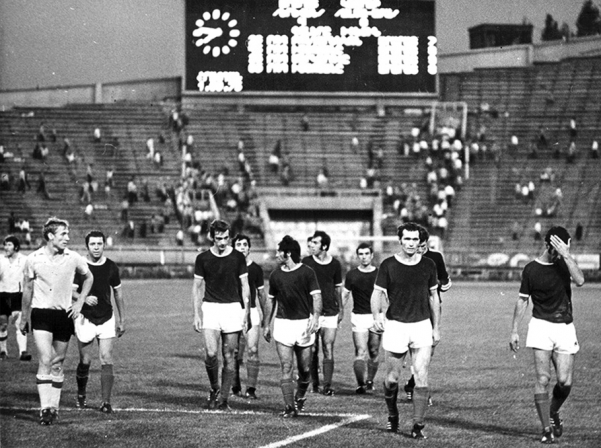 Photo: eduardmarkariv.com


Markarov's second wind kicked in at Ararat and there was no stopping him.

The fantastic 1973 season

Like his teammates, Markarov reminisces about the '73 season with a spark in his eyes, looking younger with every minute. In his mind, he's once again with friends – Zanazanyan, Ghazaryan, Bondarenko, Abrahamyan – and enjoying the fans' delight after his winning brace at Hrazdan Stadium.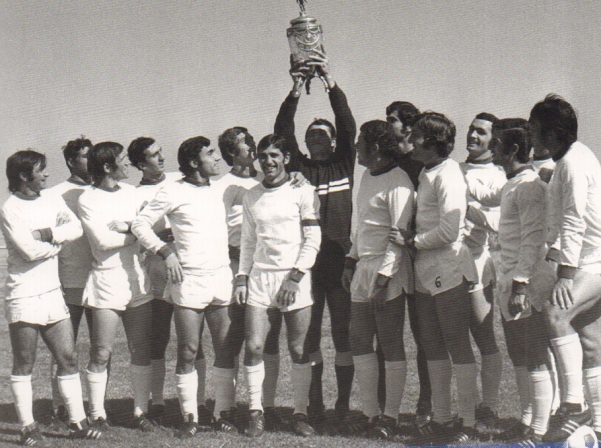 Photo: From «Eduard Markarov» book


"We were a real team, we knew each other well and knew we had no right for a mistake," he said. Markarov started displaying the full of his potential at Ararat and was his best at 29. "Ararat played a big part not only in my life, but in lives of all Armenians. People loved us and will always remember our team," he said.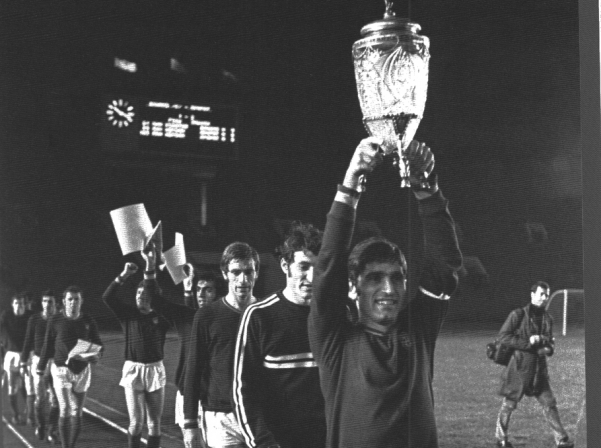 Photo: From «Eduard Markarov» book


Winning the USSR Cup

Markarov wouldn't usually play against Neftchi in Baku by the Azerbaijani leadership's request, but manager Nikita Simonyan overlooked it in the 1/8 finals of the 1973 Cup. He decided that Markarov should show what Armenian players can do in Baku as well and decided well, as Markarov scored the only goal of the game.

Ararat then moved forward and reached the final with Dynamo Kyiv. The victory in that game remained in the memory of generations of Armenians as an example of uniting and fighting till the end.




"A huge crowd was waiting at the airport when we arrived with the Cup. It took us 4 hours to get to the city and people would carry our bus if they could. I never saw something like that and probably never will," Markarov said. His team went on to win the USSR Championship too.

Markarov the idol

The huge victory was followed by a gala night at Sundukyan Theatre on November 12. Markarov was awarded Honored Master of Sport that night.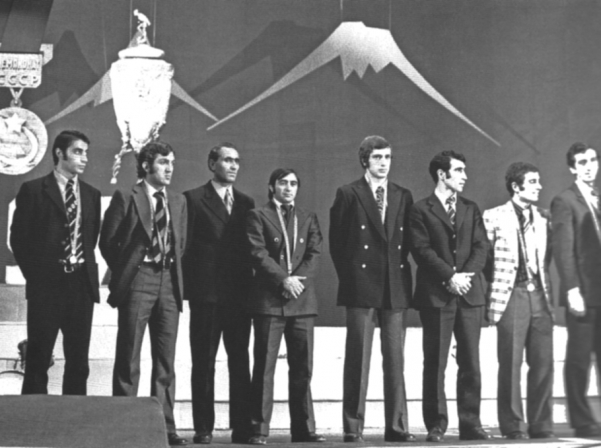 Photo: From «Eduard Markarov» book


Ararat players received 14,000 letters from over the world (including the North Pole) and Yerevan buildings were covered with the names and portraits of the footballers. Markarov was one of the Ararat idols in the 70s.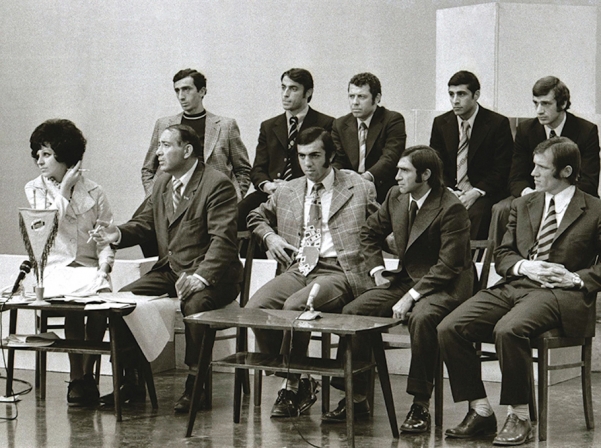 Photo: From personal archive


They tell that kids playing in the yard imitated his movements and even bandaged their arms when Markarov injured his wrist and was wearing a bandage.

Love affairs and starting a family

Markarov met his future wife Stella in mid 60s. He was playing for Neftchi then and Stella was a 10th grade schoolgirl.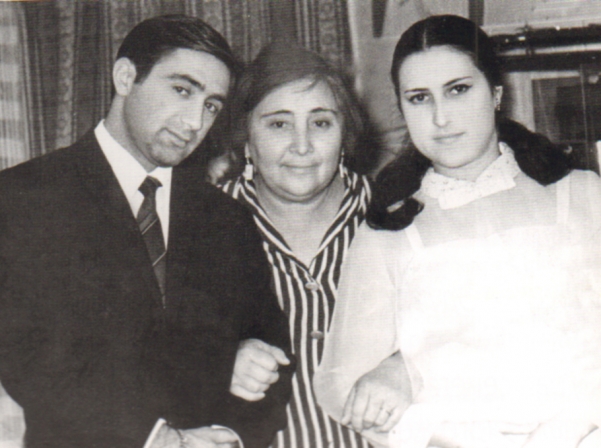 Photo: From «Eduard Markarov» book


They met at the school where Markarov went for a meeting with children. Stella wasn't impressed with the short player and his attempts to get her to like him were futile.

The next meeting was a year later and another three years passed before Markarov managed to get into Stella's good books.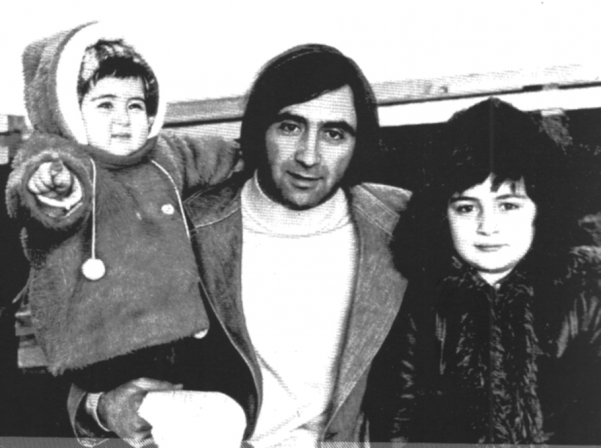 Photo: From «Eduard Markarov» book


"You can't imagine how beautiful she was. I started visiting them and got acquainted with her mother, and gradually they accepted me," Markarov told.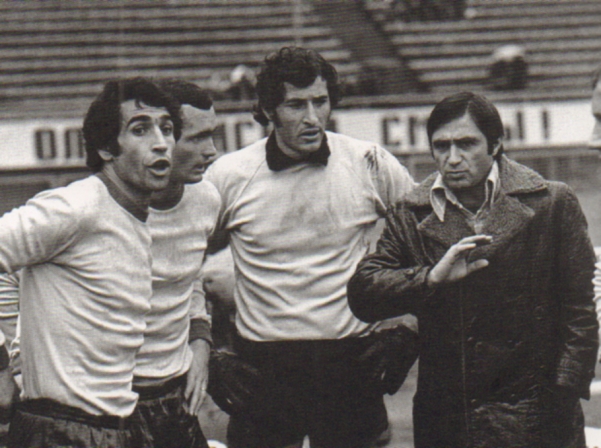 Photo: From «Eduard Markarov» book


The couple got married soon after they started dating. Now they have two children, Eric and Erica, and several grandchildren.

The first coach of Armenia team

Markarov's career in football continued in the role of the national team coach. His first game as a manager was in 1992, a harsh year for Armenia. The Football Federation could only pay him AMD 2 a month, but that didn't stop Markarov for putting the best effort into his work.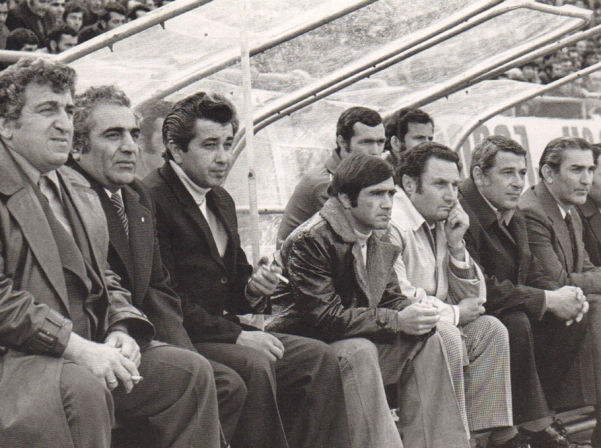 Photo: From «Eduard Markarov» book


Markarov was recognized Armenia's best footballer in that year but stepped down after losing to Cyprus in the qualifying round of the European Championship.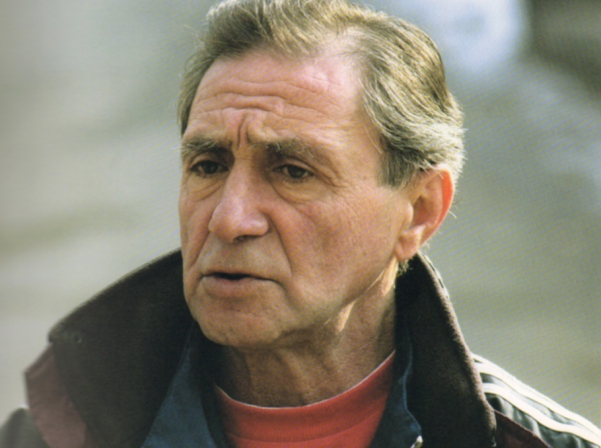 Photo: From «Eduard Markarov» book


After coaching several Armenian clubs, Markarov moved to Lebanon. In 2000, he established himself in FC Mika (Yerevan), got the team up into the Armenian Premier league, won the Armenian Championship twice and later became the Vice President of the club.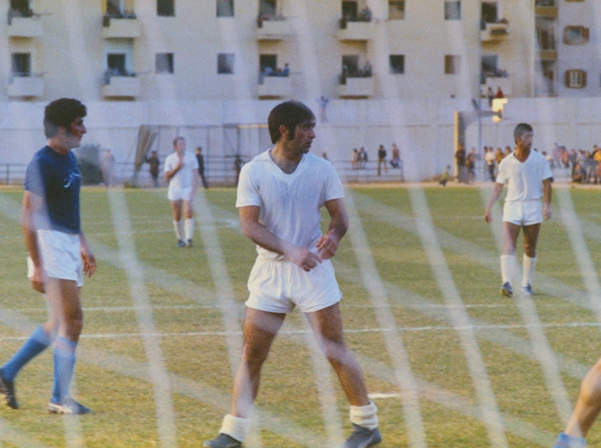 Photo: eduardmarkarov.com


Football tips from master

"You need to have good technique, be fast, and be smarter than your opponents in order to be strong on the pitch. Why should anyone be better than you? Work on your shortcomings and strive to be the best.

A goal is a wonder and a happiness for the forward. Is one wonder better than the other? I have to say I don't like 11-meter penalties. Goal scoring is teamwork.

I learned from one of my coaches to smile while playing football. Positive motivation is always helpful."

Eduard Markarov was born in Baku on 20 June 1942. He played for Torpedo (Armavir), Neftchi (Baku), and Ararat (Yerevan). With the latter Markarov became champion and silver medalist of the USSR and won the USSR Cup twice. He also took the bronze in that competition earlier in his career.

In 1966, Markarov received bronze medal at the FIFA World Cup with the USSR team.

He became USSR Master of Sport in 1963, Honored Master of Sport in 1973, and Honored Coach of Armenia in 1983.

Markarov coached teams in Armenia and other countries and won trophies with them. Among his achievements are the gold at 1990 UEFA European Under-18 Championship and the bronze at 1991 FIFA World Youth Championship, which he won as the coach of USSR team.

Throughout his long career, Markarov didn't receive a single yellow card in the Armenian Premier League and in the USSR team.

He scored 129 goals for the USSR team, which is the 6th best result.

In 2012, Markarov was included in the list of 33 best footballers of USSR and Russia of all times.

We used excerpts from the book "Eduard Markarov" for this article.

Hasmik Babayan