An event was organized in Moscow years ago in honor of athletes after Tokyo Olympics.

Igor Novikov was speaking to Anastas Mikoyan, when Alexei Kosygin approached them. Mikoyan jokes, saying: "Novikov is Russian, but speaks Armenian better than me." Back then Kosygin asked Novikov whether he was Armenian or Russian deep down. He answered: "I am the Russian son of the Armenian nation".

In this edition of Mediamax Sport's Heroes from the Past, we will tell about Olympic champion, pentathlete Igor Novikov.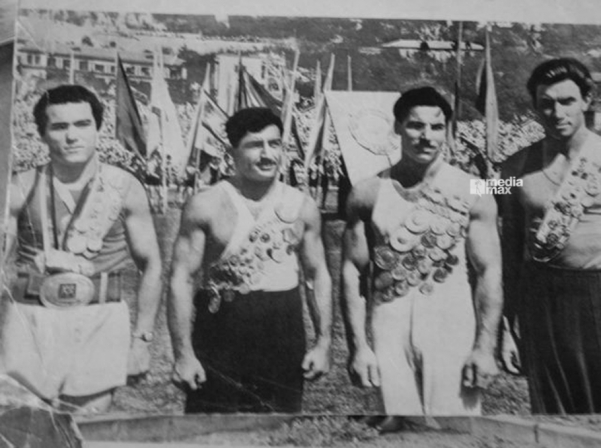 Photo: Artur Hovhannisyan's archive


Path to pentathlon

Igor Novikov was born in 1929, Drezna, Russia. In the 1930s his family moved to Yerevan. He grew up in the family of sportsmen.

Igor started going in for swimming at the age of 10, but some time later he was professionally involved in pentathlon. Novikov participated in the Pentathlon Championship in Yerevan and won the gold medal. The young athlete was invited to the training camp in Moscow for the first time, which was also attended by fencers, horse riders, swimmers, athletics specialists. Pentathlon team was being formed in the USSR those days, which would participate in Helsinki Olympic Games.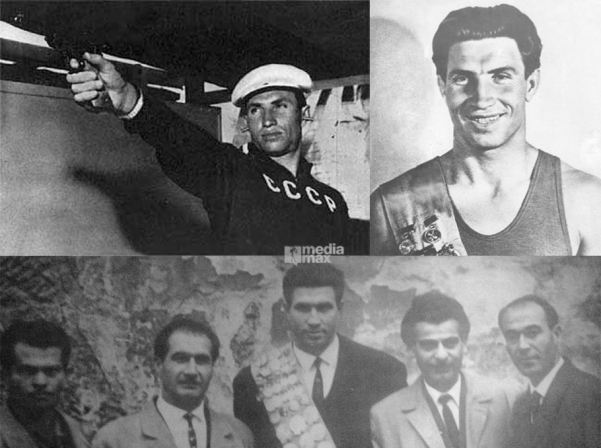 Photo: Artur Hovhannisyan's archive


Novikov took the second place in test competition and departed for Helsinki. He won the 4th place in the individual competitions of the first Olympic Games in his life.

The Olympic gold of the "Armenian tiger"

In 1956 Novikov departed for Melbourn Olympic Games in the composition of the USSR team. He won his first gold medal in the team competition. Novikov took the 4th place in individual competition due to the horseriding again.

He strengthened his position in pentathlon by 1960 Olympic Games. Over these 4 years he won 6 gold and 1 silver medals in World Championships.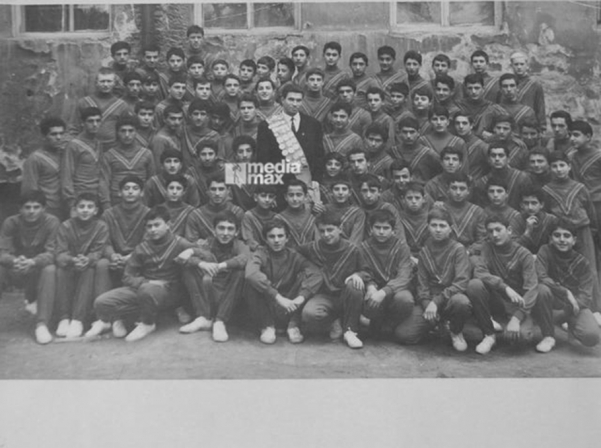 Photo: Artur Hovhannisyan's archive


After 1959 World Championship in U.S. Novikov got the "Armenian tiger" nickname by a local journalist.

The pentathlete took the second place in team competition of Rome Olympic Games.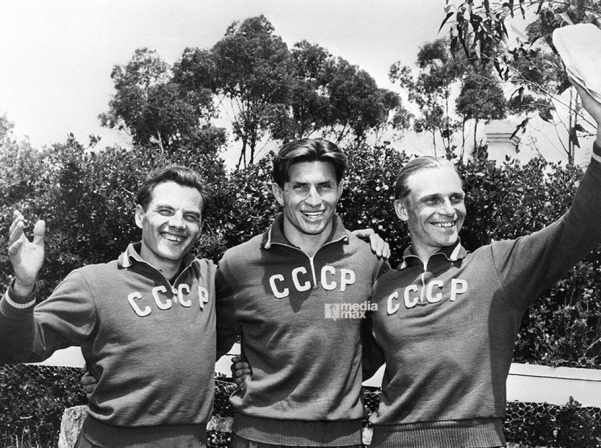 Photo: Artur Hovhannisyan's archive


Victory over himself

This was the time when Novikov's departure from sport was discussed. However, he proved the opposite. He took another three gold, four silver and one bronze medals.

In 1964 Novikov traveled to Tokyo to participate in his fourth Olympic Games. He became an Olympic champion for the second time in the composition of the USSR team. He promised himself and he knew that it was an exclusive and probably the last opportunity to win the gold in individual competition as well.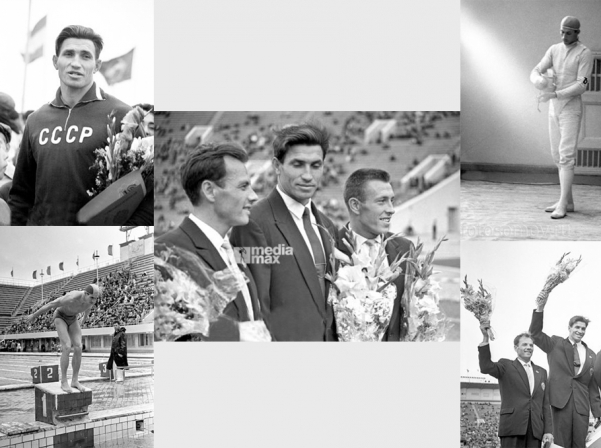 Photo: Artur Hovhannisyan's archive


In the individual competition Novikov won over himself and over all those people, who didn't believe in his success by taking the silver medal in pentathlon.

35-year-old Novikov finished his career but still continued his path in the sport that he loved. In 1967 the International Union of Modern Pentathlon and Biathlon awards him with the medal of "The best athlete of all times".

"Pentathletes know perfectly all the skills that are necessary: shooting, running, swimming. Every pentathlete is a physically strong and durable person. I have traveled to different countries over the past 14 years, and I won a lot. I wanted to take more medals, but I wasn't able to achieve them. You cannot accomplish at 36 what you could do at 30."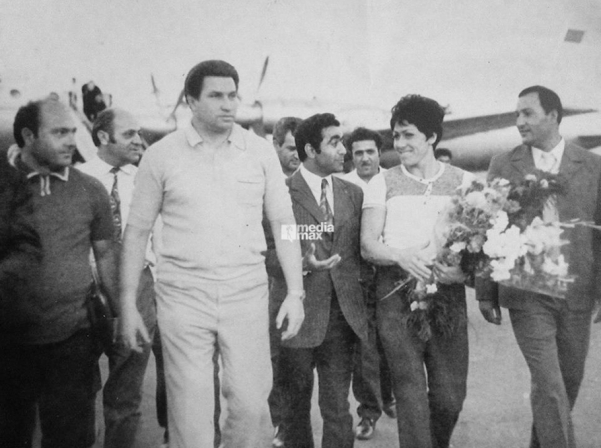 Photo: Artur Hovhannisyan's archive


How Novikov constructed a huge complex from scratch

Novikov had a dream: to build a pentathlon school in Yerevan and develop this discipline in Armenia. He worked with different young people when he was an acting athlete to help them achieve success.

One of Igor Novikov's athletes Artur Hovhannisyan shares his memories. He is a coach today, and with a group of other people he has started restoring the traditions of modern pentathlon in Armenia.

"At the beginning of the establishment of the school Novikov taught the younger athletes himself. Thanks to him, the number of pentathlon specialists increased and the athletes provided significant successes. Those athletes stayed at school and then taught the younger ones. This was the way pentathlon developed in Armenia".

Photo: Artur Hovhannisyan's archive


The massive construction that had started in Charbakh resulted in a wonderful and unique complex. The training center for junior pentathletes had everything: swimming pools, shooting center, training halls, equestrian center, hotel complex.

On the invitation from Igor Novikov, Anahit Momjyan started working as a swimming coach at the age of 18 and worked with him at the complex until its collapse.

"The swimming classes started at 6:30 a.m. They would take athletes to schools by bus and then bring them back after classes to continue the trainings. There was a special auditorium to help them prepare homeworks, assisted by teachers invited to the center. Novikov was convinced that both sport and general education were essential".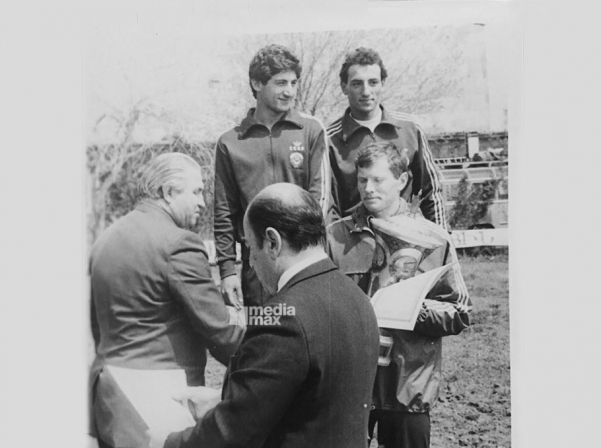 Photo: Artur Hovhannisyan's archive


Strict, disciplined and honest Novikov

Hovhannisyan remembers that Novikov enforced three things on his athletes: discipline, love for education and great attention to sport.

He always followed his school's athletes and gave them advice during the competitions or trainings.

Our interviewees noted that he was at school at 9 a.m. in the morning. He transmitted that discipline and dedication to work to his children, the school's coaches and athletes.

Photo: Artur Hovhannisyan's archive


"Novikov was a very strict and responsible man, who taught us with his example what hard work meant. He was very demanding. We became who we are owing to him," Momjyan tells.

This popular man with a number of achievements was a humble person, friendly with everyone and respected by everyone. They say that he helped the workers a lot during the construction, and did everything for the right operation.

"He would never say: "Look, I am Novikov, I have so many victories, and everyone in pentathlon world knows me." He was a simple, communicative man, who spread only positive vibes."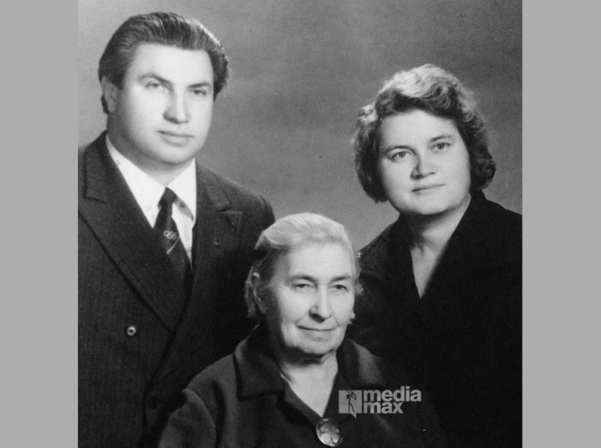 Photo: Artur Hovhannisyan's archive


All the athletes of the pentathlon school were proud to have a director like Igor Novikov, a title winning athlete, who taught them or gave advice. Everyone was trying to become as successful as him.

"He was a very decent man, and taught the same to us. When he went for business trips and the money was more than enough, he would return it back. He always said that we are Armenians and should always prioritize our honor and strive for perfection. This was the reason he advised all his athletes to apply for Institute of Physical Culture and Sport. He was convinced that educated society is essential," Momjyan remembers.

Photo: Artur Hovhannisyan's archive


The destruction of the school, Novikov's departure and longing

The pentathlon school was more than just work for Igor Novikov. He put efforts in building it, furnishing, training coaches and gathering a great team. His only dream was the development of the complex, the health of the youth and the existence of strong pentathlon in Armenia.

"The school was his home, it was his life. He spent most of his time at that school, and he even spent nights there. Unfortunately, there are only ruins now."

A decision was made in the 1990s to transform the territory of the school into a military base and give it to the Defense Ministry. The school was being destructed little by little.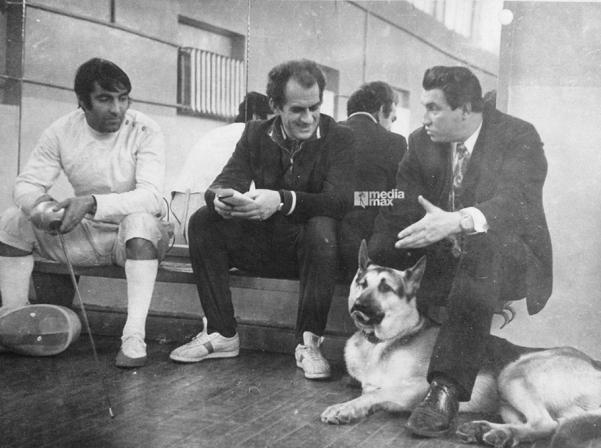 Photo: Artur Hovhannisyan's archive


"You can't imagine how he suffered. He said that he had served Armenia all his life, that he was the Russian son of the Armenian nation, while they are destroying his work," Momjyan remembers.

Momjyan told how upset he was; he continued to live in harsh conditions in Armenia, as he didn't want to leave the country, where he lived all his life.

"He always said that he loved Armenia, the Armenian people, who had always accepted him warmly. It was difficult for him to sell the house and move to his sons' places in Russia. Once I was in Moscow and decided to pay them a visit. He told me that he had gone to a restaurant one day, and Armenians approached him telling that his bill was paid. He was so happy and joyful; it was a significant event for him," Momjyan continues.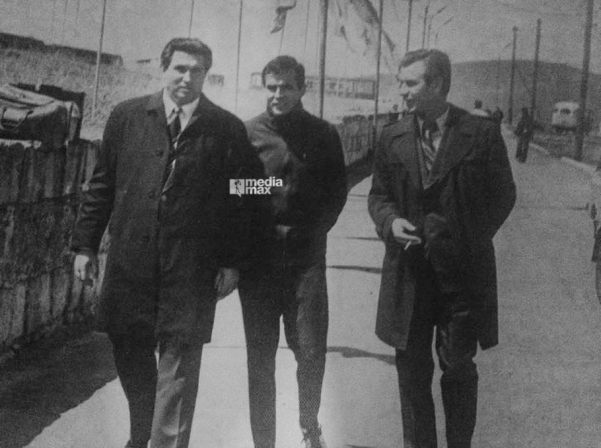 Photo: Artur Hovhannisyan's archive


A person who didn't live in vain

With his wife Igor Novikov first lived with his older son in Moscow, and then moved to his younger son's in Saint Petersburg. He retired in 2000 after suffering a heart attack. His son, Professor Yuri Novikov, told that they had a large swimming pool in their summer house and his father used to swim till his death. In 2007 he died there at the age of 77.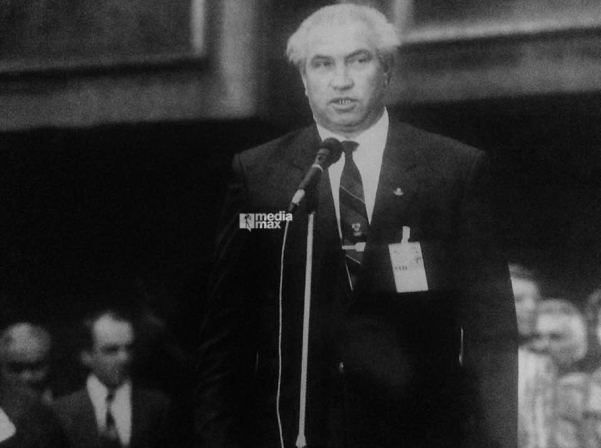 Photo: Artur Hovhannisyan's archive


Novikov wrote in his "The Thirteen Beginnings" book:

"I have a lot of memories and my life hasn't past in vain. I am happy for having achieved success in sport and being able to work after finishing my career. They say one should have a son, plant a tree and build a house. I have two wonderful sons and grandchildren. I didn't construct just a house; I built a whole school for junior pentathletes, which trained a number of great athletes. I planted not just a tree, but a whole garden, which surrounded that same school."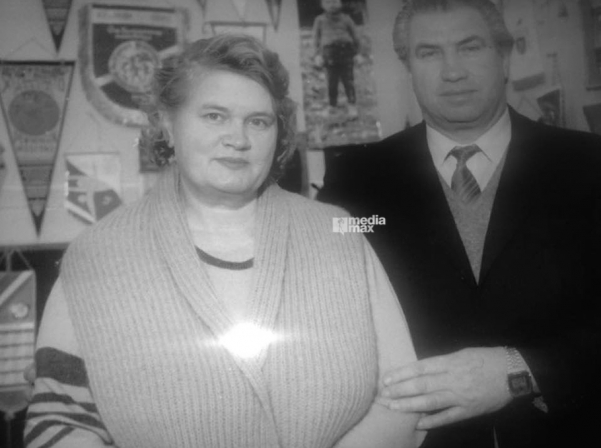 Photo: Artur Hovhannisyan's archive
Igor Novikov was born on October 19 of 1929, Drezna and moved to Yerevan in 1934.
Novikov participated in four Olympic Games in 1952-1964. He is two-times winner of the Olympic Games (1956, 1964), five-times winner in team competitions of World Championships (1957-1959, 1961-1962) and four-times champion in individual competitions (1957, 1958, 1959, 1960). In 1960 and 64 Novikov won silver medals in team and individual competitions of the Olympic Games. He is five-times silver and one-time bronze medalist of World Championships.
He started to coach after finishing his career. Novikov established the Training School of Junior Pentathletes in Yerevan. He worked as the Deputy President of the International Union of Modern Pentathlon and Biathlon in 1972-1988 and the President of the same establishment in 1988-1998. He was the first Armenian citizen, who led an international structure.
After the collapse of the USSR, his school in Yerevan stopped operation, and Novikov had to leave Armenia. He wrote two books. His "Five Days and the Whole Life", published in 1974, took the first place in a sport literature competition. He wrote "The Thirteen Beginnings" during the last years of his life.
He died in 2007, Saint Petersburg.
Gohar Nalbandyan