Ararat's victories in USSR championship and USSR Cup1973 have passed down from generation to generation as the most glorious and vivid achievements of Armenian football. The footballers have long become heroes for us.

We will tell about one of them- Levon Ishtoyan, in Heroes from the Past Column.

Street football, coach by destiny and Ararat

He was obsessed with street football as all the other boys in Leninakan. He was spending his whole day playing football with friends. One of those days became the turning point in his life. Coach Baghdasar Movsisyan noticed him and invited to the team. So his career begins.

"Movsisyan was an excellent coach and teacher. All my coaches knew what they were doing and I'm grateful for that", Ishtoyan admits.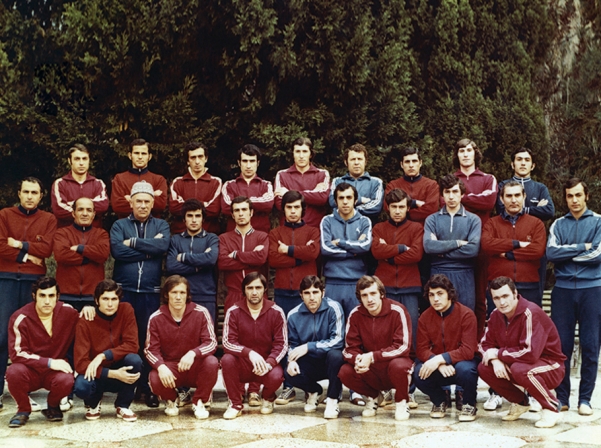 Photo: From personal archive


During a friendly game with Ararat, the head coach Artyem Falyan noticed him and invited to play in Yerevan. He spent 7 years playing for Ararat. 196 games and 28 scored balls.



Historic goals and excitement connected with it



Ararat was competing with Dynamo Kiev during USSR Cup finals in 1973.

Dynamo was leading. Everyone made peace with Ararat's loss except the footballers and the fans. That's when Armenian footballers showed real character.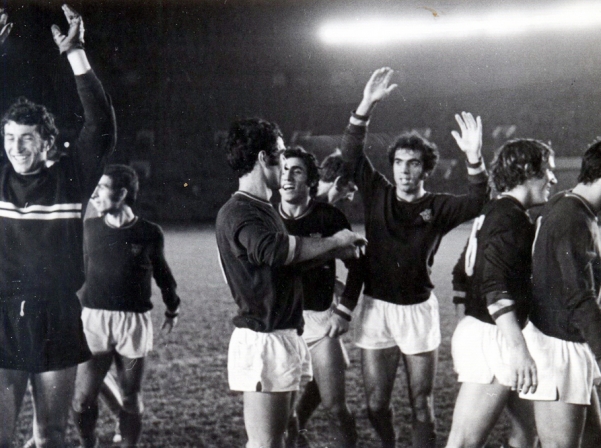 Photo: From personal archive


Ishtoyan scored a ball just a minute before the final whistle. Following that, he scored the third ball in 103th minute of the added time and gave the desirable victory to Armenian team.

"It's difficult to put the excitement and happiness we were feeling at that point into words. I scored both goals but without my teammates I wouldn't be able to do anything. I was lucky enough to be at the right place at the right time that day. That particular match was historic for Armenian football", the hero of the game recalls.



The unforgettable day and how Yerevan received

Yerevan expected its heroes with a great excitement after the match.

"The atmosphere was unbelievable at the airport. We had never seen anything like that before. The fans followed us to Yerevan and showered us with compliments. Happy faces were everywhere. We understood at that point that whatever we did was something big and important", Ishtoyan recalls with pride.



Ishtoyan's secret on staying in history



The first target was hit, but Ararat had to succeed in the championship as well.

They never had time to relax and enjoy winning the Cup, according to Ishtoyan.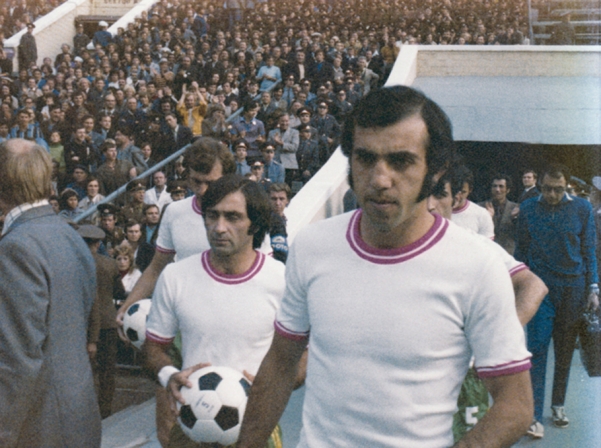 Photo: From personal archive


"We understood that we were committed to that work and have to play confidently. Apart from that, if you want people to remember you, you have to always win", the legendary footballer says.

Ararat won Zenith in finals by 3:2 and became USSR Champion.

"I always dreamed about becoming champion and when that happened I was extremely happy. It was very difficult to imagine that an Armenian team would ever reach that title, but we did".



Dream come true, the sport blood and the hidden thoughts



According to Ishtoyan, committing to sport was a big sacrifice for him. There had been times in his life that he decided to give up: but that only lasted for a few seconds. He always knew that he couldn't live without football- full stadiums and adrenaline. If the sport is in your veins, you can do nothing about it.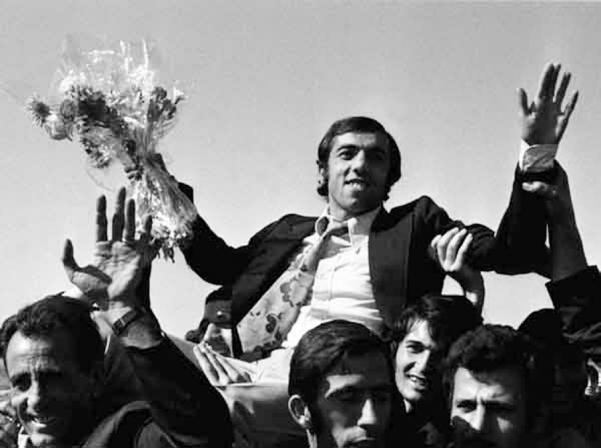 Photo: sports.ru


"Going to trainings from Dzoragbyur, I would meet young people just enjoying themselves in the streets. For a second I would dream of not being a footballer, but yet again, I would shake the doubts off and understand that football was my life, and I couldn't live without it", Ishtoyan says.



Frunzik and Lenin's statue



People started to talk about Ishtoyan due to Mimino movie. Ishtoyan and Frunzik used to live near Pak Shuka and were very close. They were both away very often, but maintained close relationship.

"Frunzik told me that he was starring in a movie and mentioned my name in one of the scenes. "I said good stuff about you: you will see". He told me about the film in total and particularly about the scene"

The director of the movie liked that part so much that he kissed Mkrtchyan and told him that the movie will defiantly succeed.



Levon Ishtoyan was born in 1947 in Leninakan. He played for Ararat in 1968-1975, was invited to USSR youth team in 1969. By 1971 he was a full member of USSR Olympic team.

He became USSR Champion and won the Cup twice. He was included in the best 33 footballers of USSR for a number of times and became Master of Sports.

He was the youth national football team's head coach in Armenia in 1976. He emigrated to the States in the in 1988 and opened a private sportschool in Los Angeles in 2008 with Sergey Bondorenko . Now he leads football academy after himself.

Hasmik Babayan