Armenia's sport world has no shortage of new names. Our young athletes follow in the steps of great sportsmen and women who came before them and provide quality performance.

One of those talented youngsters is Karush Ghukasyan, the focus of attention in this edition of Mediamax Sport's Future stars of big-time sports series.

Sport: weightlifting

Category: 94kg

Age: 22

Place of residence: Gyumri, Armenia

Personal coach: Vahan Bichakhchyan

Education: Armenian State Institute of Physical Culture

Hobby: fishing

Achievements: Champion of Armenia, silver medalist of U20 European Championship of 2015

Goal: to become Olympic champion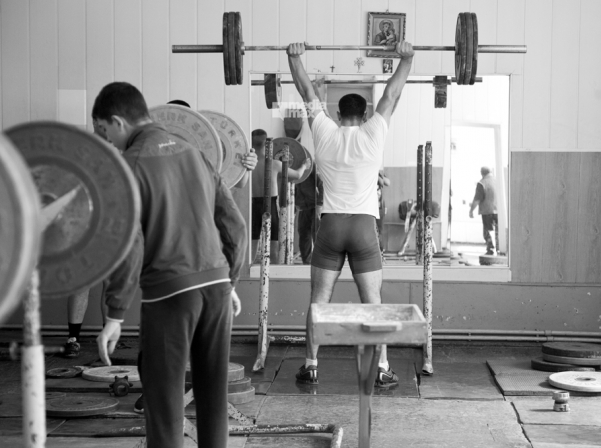 Photo: Mediamax


Start of career: I knew nothing about weightlifting. I got recommendation from the physical culture teacher at school and went to the training hall. I would go there just for fun first, but at 14 I began training for real with Vahan Bichakhchyan. I started to love weightlifting at that time and decided to make a career of it.

A place for strong people: Weak people have nothing to do here. I believe I'm strong. I managed to beat every challenge I've encountered so far. I have no complaints and I keep moving forward. People should never become desperate, give up or be satisfied with a situation they don't like.

Working with inanimate object: It may seem on the surface that the difficulty of our sport is lifting weights, but it's not like that. Weightlifting is about mental strength, not physical. You need to be prepared mentally, to think and have knowledge if you want to handle the inanimate object.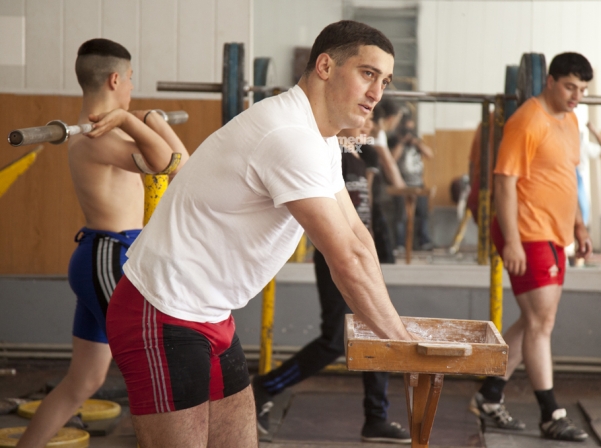 Photo: Mediamax


Before taking the attempt: I imagine what's going to happen before beginning the exercise and I envision how to lift the bar. Believe me, you can't lift the bar even without the weights on if you don't have that vision in your mind. First your brain imagines the move and then your body carries it out.

International experience: I had my first performance on a global level in 2014. It was Junior European Championship and I wasn't that strong then, but I got good results. What mattered to me was taking part in an international competition. I was very excited.

The first medal: I took the second place in the same championship in the following year. The competition was tough, and other two athletes and I were proceeding equally. I lost the gold because of my mistake, but I didn't let that discourage me because it was the first medal and a special achievement for me.

Photo: Mediamax


The coach and the challenges: Mr. Bichakhchyan is a parent to me first, a coach second. I tell him a lot about myself, not only weightlifting-related things. Challenges can't defeat me. I work very hard, I reduce my shortcomings and I strive for more. That "more" is an Olympic medal and that's what I'm working for.

Resting: I go fishing when I have free time, that's how I relax. I also meet with friends or just hang out at home. I don't like crowded places. I turn down many things to save my strength for weightlifting.

Towards the new competition: Now I'm preparing for the U23 European Championship that's scheduled for October. I'm getting into a good shape so I can lift as much weight as I want to, and if I succeed, I'll bring home a medal. The main goal is to be successful in sport so I can be proud of myself.


Gohar Nalbandyan talked to Karush Ghukasyan
Photos by Emin Aristakesyan