Yerevan has had a figure skating school for a few months already. Irina Rodnina school is full of little kids. They rush to wear their skates and enter the rink every day.

Mediamax Sport's "First Steps" series represents little figure skaters this time. The cold does not interfere but rather makes children, who've decided to go skating, healthier and stronger.

4-year-old Maria does not remember how long she has been attending the school, but she has already walked on the ice and even shown us how to fall and rise properly. "My mother sits on the top with the kiddy and watches me," she says. To the question "Is kiddy your sister?" she answers: "Yeah, but he's just a boy named David. I love this place, I am constantly walking to keep my hands warm. When I grow up, I'll go to another rink to wear a shiny dress and compete with everyone."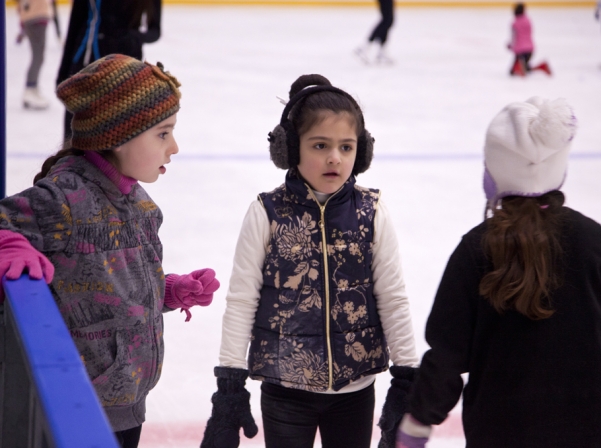 Photo: Mediamax


Nare (5 years old) and Victoria (4 years old) are sisters. They come with their mom and try to be close to each other. "I always skate with my sister to help her not to fall, because I'm not afraid of it," said Victoria, and her sister added: "We come here after kindergarten. I was alone at first, but then we started coming together with my sister".

Coach Elen Hambardzumyan teaches the children how to master the figure skating skills gradually. ""We accept children aged 4.5-5 years. They are adapting very quickly, unlike elders because they are afraid to fall. However, figure skating is an individual sport and it depends on children how quickly they'll achieve success," says Hambardzumyan.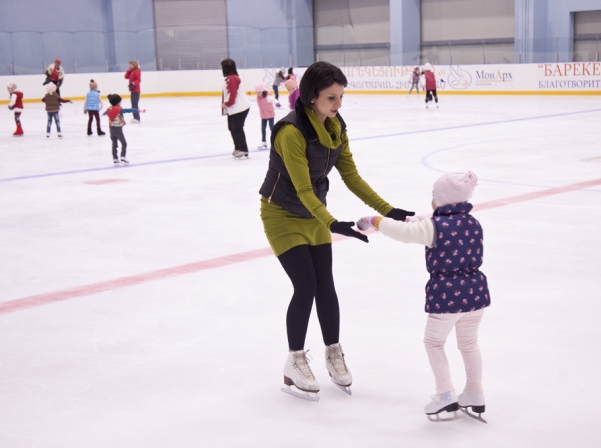 Photo: Mediamax


Children work 3 days per week, they also go through choreographic and physical trainings.

More than 100 children study at the school after Irina Rodnina now. The trainings are free, but you should have your own skates.

Gohar Nalbandyan
Photos by Emin Aristakesyan