As a rule, achieving success in team sports is harder for Armenian athletes than in individual sports. Although the reasons are many, the lovers of that sport are convinced they will be able to make a difference in it making it more active.

The children of the basketball team being formed at Yerevan Ajapnyak Children and Youth Complex Sports School are also among those thinking so. Mediamax Sport presents them in the frames of its "First Steps" series.

Coach Sergey Avetisyan himself is a very young athlete. He is a candidate for U20 Armenia basketball team and will play for "Yerevan" team at Pan-Armenian Games this year, but he has decided to become a coach.

"Working with the little children is very easy. They understand and do everything very quickly. I like this job in which I am taking my first steps. I play and learn with the children," said Avetisyan.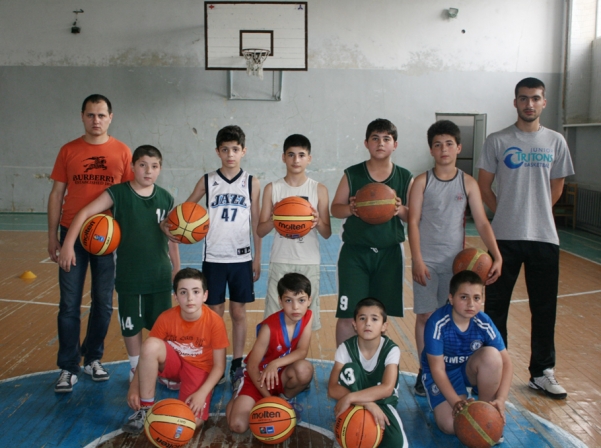 Photo: Mediamax


Although the children had different reasons to choose this sport, they all want to achieve success and turn Armenia into a country of basketball.

Grigor Hovhannisyan started playing basketball to lose weight. "1.5 years have passed since then but I still love basketball. I love everything about this sport. I love to play as a forward and stand out with beautiful sprints," he said.

Arayik Gevorgyan loved basketball at once. His brother who started trainings earlier than him had great input in his choice of this sport. Arayik wants to become famous very much and wants to enter the Armenian State Institute of Physical Culture (ASIPC).

"I have been playing basketball since the second grade. I am one of the oldest players in our team. I first saw a basketball match on TV and liked it very much. If my memory serves me well, it was a FIBA Europe match. I love three-point field goals. I am a point guard and I handle and pass the ball very well," said Mikayel Hekimyan.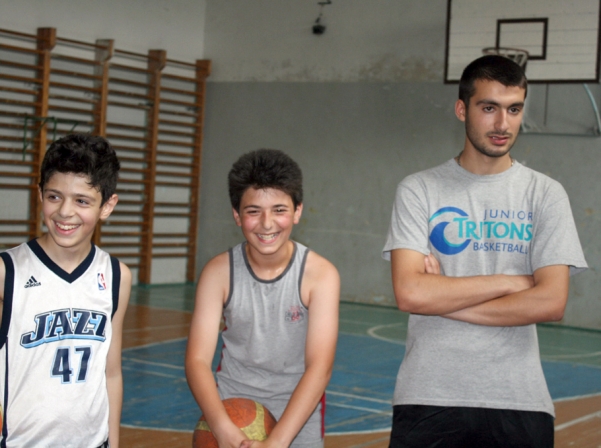 Photo: Mediamax


Karen Melikyan is one of the newcomers. He has yet not mastered the sport but he is convinced that he will learn the "language of basketball." "I took judo classes too but then decided to quit – I think I will show my worth in team sport better," he said.

The other team coach is Artur Vardanyan who said that the work with the children requires psychological approach. According to him, the entire productivity of the work in the future is highly contingent on the properly set basis.

"Just like any other work, coaching should be done with love. Basketball is a prospective sport. Things were different 10 years ago, when I was playing. We hope basketball will progress and we are working to this end," he added.

Gohar Nalbandian, Hasmik Babayan