Tennis is a sport boasting millions of fans around the world. Many of the people entering the court admit not to want to step out of there.

This time Mediamax Sport has visited Incourt Tennis Club and got acquainted with very bright and interesting little players. This edition of "First Steps" series hosts tennis players.

Hot summer and the ardent sun are not an obstacle for Coach Gayane Movsisyan to warmly and happily greet her little players and disclose the secrets of tennis to them.

Gayane has been a coach for already 31 years. According to her, she is not only a coach for the children, but also a mother, psychologist, friend and a teacher.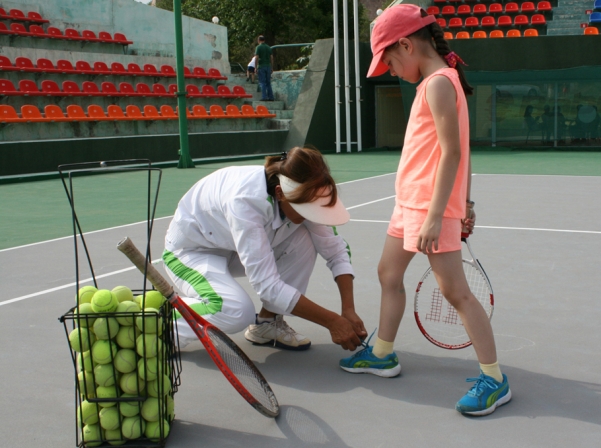 Photo: Mediamax


"There are children who want to start playing as soon as they come, while the game itself requires some preliminary work. Children start practicing tennis at the age of five-six. Tennis is an individual sport and the ones who quickly progress, move to another group or start individual trainings," said the coach.

This is eight-year-old Tatev, who won the second place among children aged eight and under.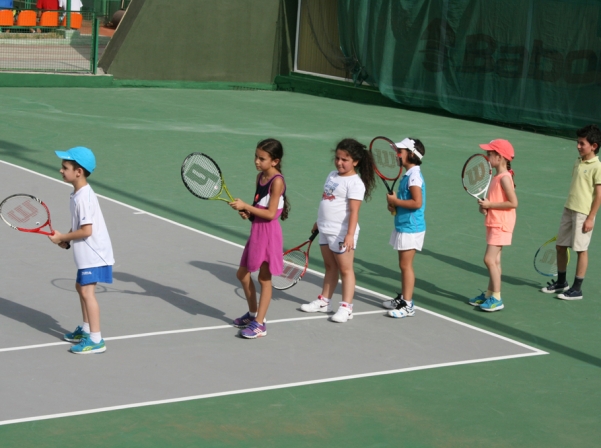 Photo: Mediamax


"My grandma was a tennis player and she took me here to train. I love it here very much. I will win when I turn 10. I have yet not decided what to become but I mostly think of becoming a tennis player or a scientist," she said.

Seven-year-old Arsen has also won the second place among children aged eight and under.

"I saw a tennis tournament on TV. I was telling at home that I wanted to engage in tennis but my mom wanted me to practice karate. I convinced her and came here. I want to become a builder but I love tennis, as I love trainings and victories," he said.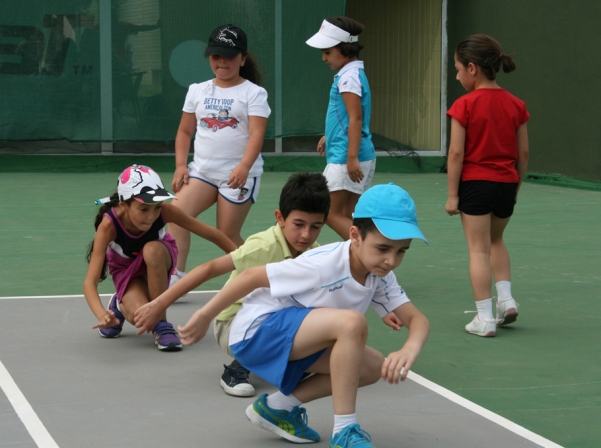 Photo: Mediamax


"I was once watching "Masha and The Bear" cartoon on TV. They were playing tennis. It's when the wish to play tennis rooted in me. I told my parents, and my dad took me here. At first, I was failing but Mrs. Gayane instructs well and I think I play much better now. I want to become a strong tennis player one day," eight-year-old Marietta told us.

Gohar Nalbandian, Hasmik Babayan