Fencing is one of the oldest and most beautiful sports. It helps to create a beautiful posture and improve the concentration.

MediamaxSport visited Children and Youth Fencing School after Albert Grigoryan within First Steps project.

You can see right at start that 11 year old Tigran Nahapetyan is approaching the training with a great deal of seriousness and devotion.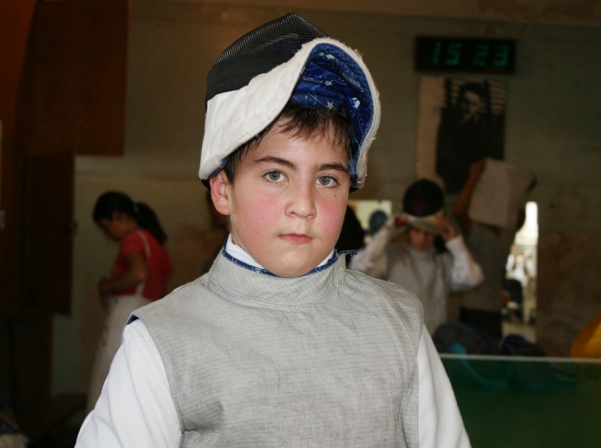 Photo: Mediamax


"I came to fencing with the advice of one of the trainers that my mother knows and I became immediately interested. I always want to be the first. To win in Armenian Championship, then participate in European and World Championships", the athlete says with great excitement.

Only a glance is enough to see that the girls with the most slim and beautiful figures attend fencing trainings. One of them is Milena Sargsyan. She has been training for almost a year.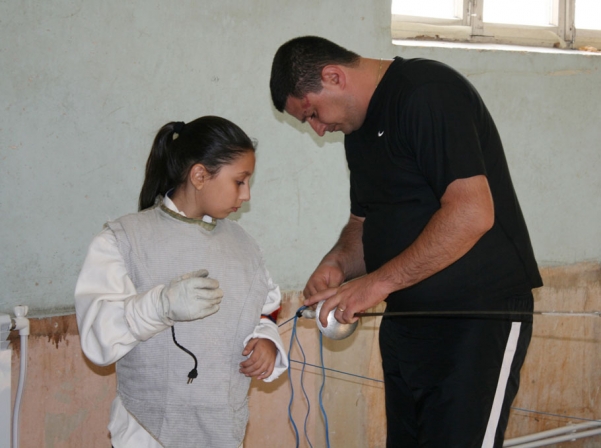 Photo: Mediamax


"I particularly like the uniform. Everything is very beautiful. I took part in a tournament in Armenia and I won the silver medal. I won't be satisfied by it and will try to succeed more"

Hayk Toghmaghyan is the youngest in the group. 8-year-old Hayk doesn't train actively and with a sword. He has just recently started to attend fencing trainings.

"I will be given a sword soon. I'm still young and the trainers don't let me fight. First, my elder sister came, then my mother decided to bring me here as well", Hayk says quickly.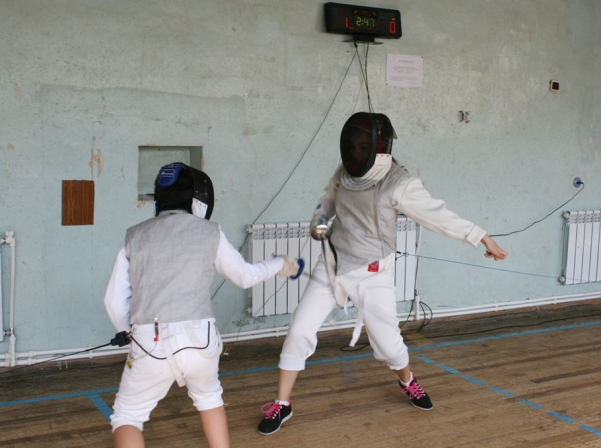 Photo: Mediamax


A coach Aram Baghdasaryan says that fencing is very difficult. That's why they admit children more than 10 years old. They first start with warm ups then gradually learn how to deal with a sword".

"Unfortunately there isn't a great interest towards this sport in Armenia and it isn't widely spread. We often go to schools and neighborhoods and tell about fencing" he stresses.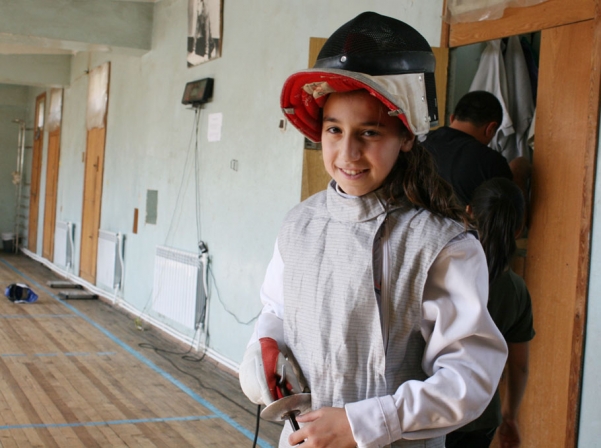 Photo: Mediamax


40 children attend the school and they have 3 trainings a week with 1.5 hours each.

Hasmik Babayan, Gohar Nalbandyan