Mediamax Sport has already presented seven sports in its "First Steps" special project. This time we were present at the trainings of the little athletes at Spartacus Sports Complex and noticed that the worst conditions were here.

We earlier talked about the unresolved issues of athletics in "The Revers Side of Sport". Despite the unfavorable conditions, the coaches continue to work and "tie" the little children to athletics.

Coach Sona Yegoryan said that many children apply to their school and that is the reason why the hall is usually packed during the trainings.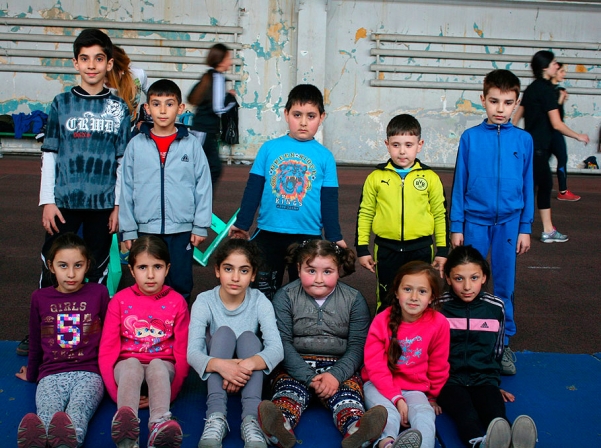 Photo: Mediamax


"Our sport is very complicated and there are children who stop attending after a few trainings. That is why they should form a bond with athletics at a very young age as they love it right away and manage to stand all difficulties," said Yegoryan.

The coach said that they pay great attention to especially the newcomers who should immediately become part of the team and not lag behind others. To attain a result, the coaches explain everything in details, run with the children holding their hands, help them overcome the difficulties and give advice.

"Cooperation with parents is highly important. For example, there are podgy children in my group who attend the trainings just to lose weight. I always consult with their parents and remind them to pay attention to their nutrition," she added.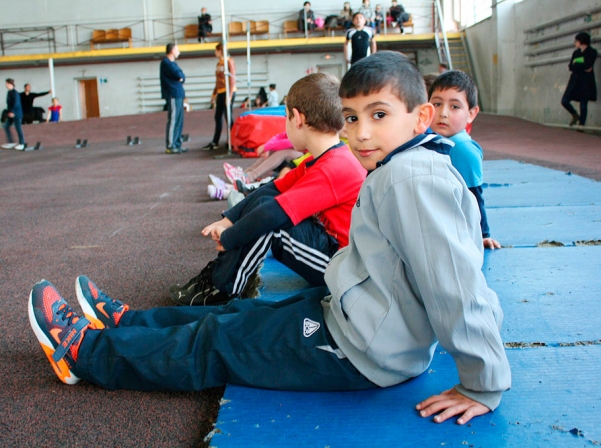 Photo: Mediamax


Davit is 11 and has been engaged in athletics for already a year. "At first, I engaged in football but I could not run fast. I then decided to start attending athletics in order to get stronger and go back to football. But now I have changed my mind. I don't want to quit athletics. I am very active. When the trainings here are over, I go home and straightly to the yard to run," he said.

In contrast to Davit, six-year old Harutyun has engaged in athletics on the advice of his uncle, while 10-year-old Diana and 11-year-old Alisa – on their mothers'.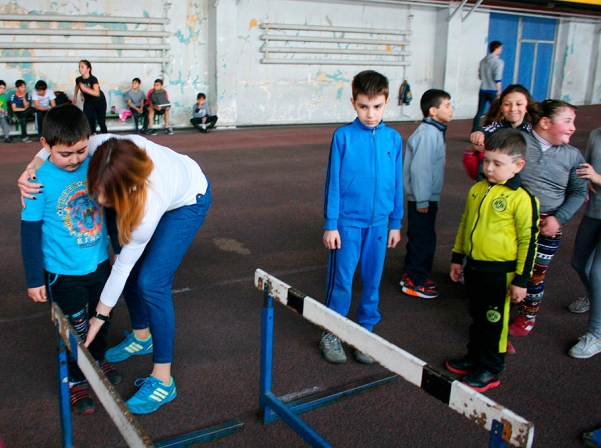 Photo: Mediamax


Children are very happy today to train, run, jump and spend good time with their friends, Asked why they chose athletics, they gave varying answers – "To grow up and become a strong boy," "To have a straight back," "I also attend ballet classes and athletics and ballet help me have a beautiful and slim body."

Gohar Nalbandian, Hasmik Babayan