Judo is among young sports in Armenia, but it has already attracted many young people. The popularity of judo in Armenia has already placed it among leading sports.

Dinamo Sports Complex in Yerevan hosted Mediamax Sport. This time young judo wrestlers are the guests of "First Steps" special project.

The youngest in the judo group are six-year-old Mikael and seven-year-old Hrach. They train together and attempt not to lag behind their elder buddies.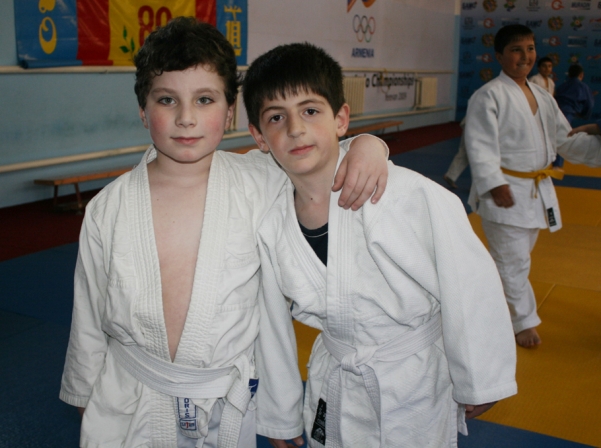 Photo: Mediamax


Mikael's grandfather is a judo coach and works at Dinamo. It's owing to him that the little boy has made his first steps in sport.

"At first we were running to warm up, but I can't recall what comes next. I love takedowns most of all. When I grow up, I want to become a soldier," admitted Mikael. Answering our question as to why he is engaged in judo in that case, he said: "In order to become a strong soldier."

Gor is nine years old. He was quite enthusiastic about his first interview and did his best to present his training day as properly as possible.

"I love to train a lot. Judo teaches to be strong and protect yourself without any use of weapons. Besides training, I come here to see my friends, among them Ashot, Davit and Karen," he said.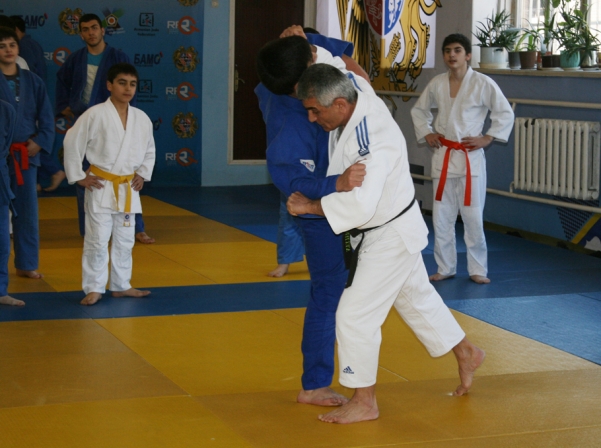 Photo: Mediamax


Former head coach for the Armenian judo team Gagik Aghamalyan who is one of the founders of this sport in Armenia feels delighted to continue to "hand on the torch" to the little athletes.

"I always talk to the children. Even the most basic things should be properly and comprehensibly explained to them. I always repeat that whatever they do during trainings should not be "experimented" at school or on their friends. Trainings are free of charge here and are held three times a week for two hours," said Aghamalyan.

Hasmik Babayan, Gohar Nalbandian