Wrestling is one of the most developed and widespread sports in Armenia. Achievements of our renowned athletes continue to inspire hundreds of children who choose to engage in this sport.

This time Mediamax Sport's "First Steps" series reflects on the little freestyle wrestlers of the Youth Olympic Wrestling School.

Beyond a shadow of doubt, wresting is a unique sport. Not everywhere you will come across such affection, warm relations and direct contact. Coach Samvel Margaryan has one explanation for it.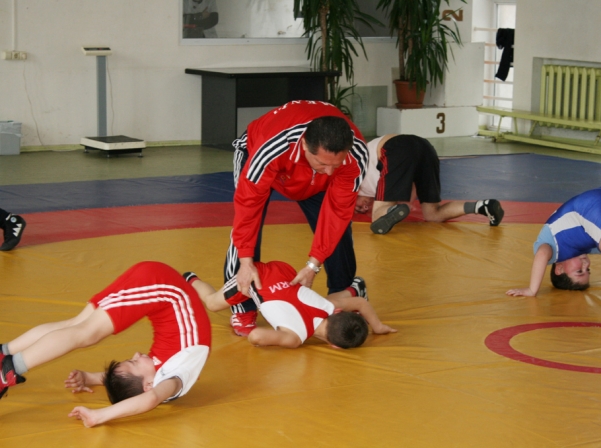 Photo: Mediamax


"Children spend most of the day together. They are constantly on the mat, feel the sweat of one another, and therefore they are this close", he said.

With great enthusiasm and love he spoke about his work. During 35 years of work as a coach he has trained and prepared a number of distinguished wrestlers but he has specific attitude and attachment to every group.

"Some "absorb" everything easier and perform on the carpet, while others need time. I have one principle – I take into my group all children interested in wrestling, I don't say "no" to anyone. Even if they don't come to be athletes, they will become physically strong and firm, will be amicable and will acquire many good qualities".

The majority of children in the group opted for wrestling at their own will. Vladimir Vanyan came to know about this sport at 10 accidentally coming across wrestling competitions on the net.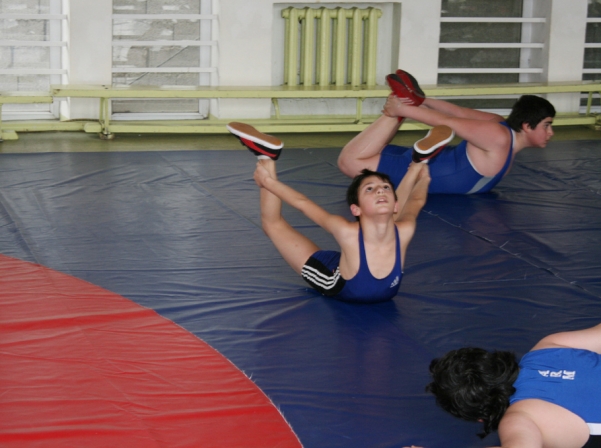 Photo: Mediamax


"I loved it at the moment I saw. I got interested and learned from my acquaintances where the school is and started attending. Since then I have been training every day for several years," Vladimir enthusiastically told us.

Afterward, "flash" Levon Poghosyan joined the talk. According to him, he is as quick and strong as the lightning and was therefore nicknamed so. But there is another reason as well: "I once made my hair in a way that it appeared in a form of lightning somewhere around my ear. Since then they started calling me flash".

Vachagan Avagyan is also as dynamic and active as Levon. He used to answer our questions by turns after fulfilling the instructions given by the coach. "I have been wrestling since 7. At first my brother was going, and afterward, I started. I love freestyle wrestling much. It's active and we are always in motion. I love to wrestle and win my brother, and I love the wrestling school more than my school. I have many friends here", he said.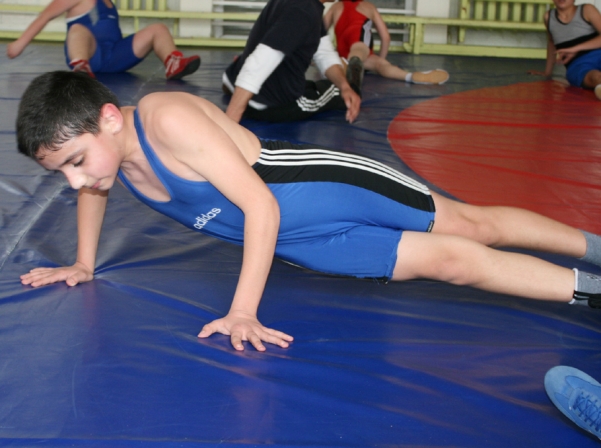 Photo: Mediamax


In his turn, Dima Usubov said he kept up with Roman Amoyan's competitions since early age and wanted to become as strong as he is and to hold a title one day.

Hasmik Babayan, Gohar Nalbandian