It's no secret that chess has long turned into an Armenian sport. Over the recent years, our distinguished chess players have earned a myriad of titles and made themselves and Armenia known around the entire world.

Mediamax Sport's "First Steps" series will tell about the alumni of Children and Youth Olympic Chess School after Henrik Gasparyan.

Everybody in the classroom was focusing on the tasks assigned by trainer Tigran Petrosyan but at the same time, they were managing to talk to us and take photos.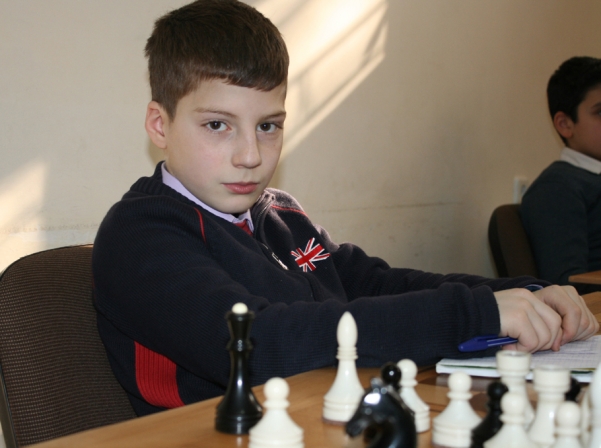 Photo: Mediamax


One of them Harutyun Torosyan was looking at his copy-book at one second and at the blackboard at the other, and was quickly telling us that Levon Aronian is the true chess legend for him. "I love Aronian very much. He is a strong player and I want to be like him one day. But I also want to become a world champion just like Tigran Petrosyan. The oldest in the group are three of us – Maria, Mels and I. As soon as we complete our third norm, we will move to another group," he said.

Maria Harutyunyan has been going in for chess since 5. She started loving this sport owing to her elder brother Tigran, who won a silver medal playing for the Armenian youth national chess team at the Olympics. "We often play chess together and analyze the game. Tigran is a strong player, and I learn much from him. He told me how interesting the tournaments are. I also want to travel to warm countries and play chess there," she said.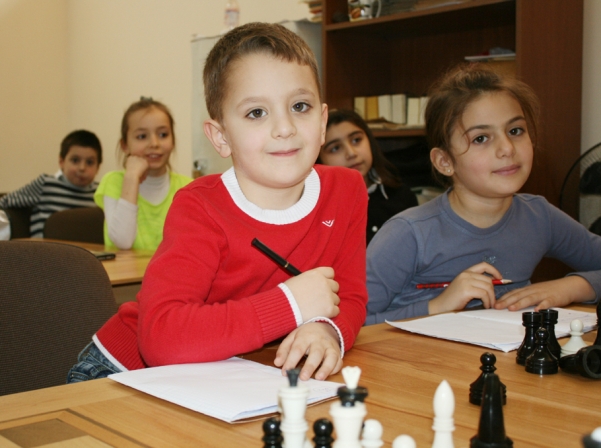 Photo: Mediamax


We then visited another classroom where the younger were playing under the leadership of Ararat Santryan. One of them Makar Dilanyan could not even recall since when he has been captured by chess. "It was before I went to school. I learned playing chess alone, on my own," he said.

Zhirayr Ashikyan said that before attending this school, he used to go in for chess in another place. "If we count all the days, they will definitely make around 500," he quickly told us and got back to his assignment.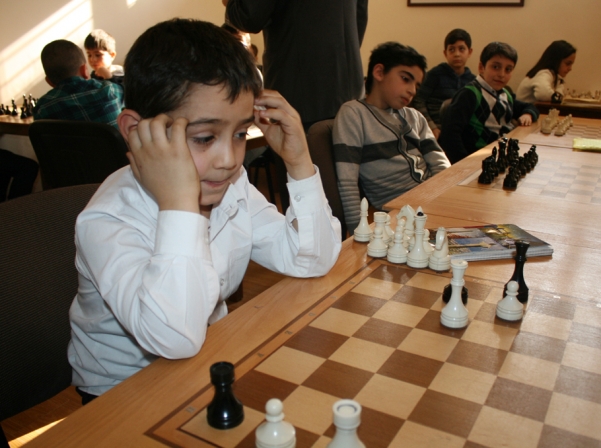 Photo: Mediamax


We then started a common talk and the young chess players explained why they chose precisely chess. Davit wants to learn to play chess like his brother and to become a champion. The prospect of making strides appeals to Samvel, and the only girl in the classroom – Valentina – aims to make the women's team of Armenia stronger and to win a tournament with them.

Gohar Nalbandian, Hasmik Babayan