Khoren Hovhannisyan – a number of victories and medals, beautiful football performances, one of the most vivid figures of the Armenian sport and finally, best player of Armenia in the 20th century.

We had quite an interesting and pleasant talk with Hovhannisyan, or as people tend to call him – Khorik. With great pleasure we present Khoren Hovhiannisyan in Mediamax Sport's "Heroes from the Past" series.

Winner of yard tournament, diligence and "Ararat" football club

"Diligence and devotion are a necessary condition to attain success. But in addition, success requires an inborn talent – if you are not gifted, you won't make strides. And all this add up and morph into a result," explained his football achievements Khoren Hovhannisyan, the once star of "Ararat" club and USSR team.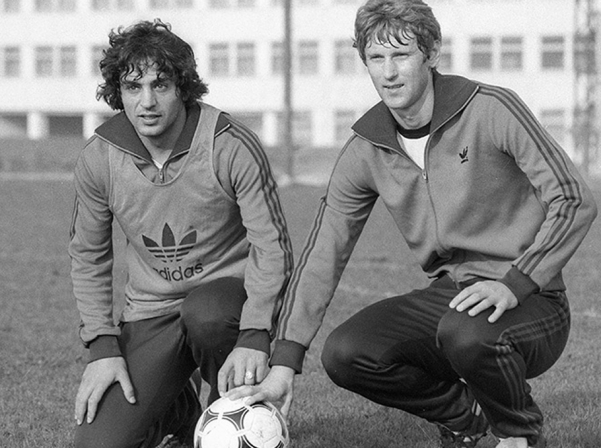 Before making strides in football, little Khoren just loved playing football in their yard. His parents were also athletes – his father was a weightlifter and his mother – a gymnast. He chose football as it was all for him.

The coaches noticed him at his young age and invited to the USSR youth team. After the letter of recommendation written by head coach of the Soviet Union national under-21 football team Yevgeny Lyadin, Khoren became "Ararat" player.

"While playing for the youth team in Moscow, I took part in the training camp and my coach was surprised to hear that I am not playing for "Ararat." He wrote a letter of recommendation for me. I took it to Yerevan and joined "Ararat" in December 1972."



Pioneering in Ararat v Bayern match and USSR Cup



1973 was the hour of triumph for "Ararat." This team carved out the only and major victory of the Armenian football to date – they became a USSR champion and cup-holder.

And so, Khoren Hovhannisyan could not even imagine that he would pioneer in the Ararat v Bayern match with an army of fans at Hrazdan Stadium on March 19, 1975.

"It was perhaps one of the most important days in my life. It was not an ordinary match. Within the Bayern team, six world champions had arrived in Armenia. Nikita Soghomonyan told me to replace in the second half. Every person should take advantage of their opportunity in the right way – you should enter, struggle and display your best qualities," stressed the player.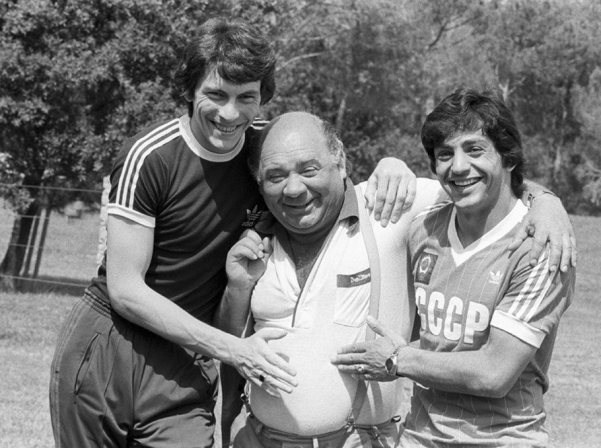 "Ararat" scored a 1:0 victory over Bayern that day and to date, Armenians remember that victory and feel proud.

A month later, he played in the USSR Championship and afterward, Khoren's "era" commenced. He was always standing out, scoring goals and passing the balls. "It was a long and painstaking path," he said.

Regular trainings, love and unity around football is why "Ararat" scored a 2:1 victory over Zarya in 1975 and again won the USSR Cup. According to Hovhannisyan, they had a chance to win the USSR Cup in 1976 too, however, they came in the second place.





The side thinking and acting fast on the pitch emerges as the winner



Khoren Hovhannisyan shone in the USSR team as well. He took part in the European Championship within the youth team.

"We had quite a good team and were playing against the best teams such as the teams of France and the Netherlands, but we managed to win all of them and the USSR team won the European champion's title," noted Hovhannisyan.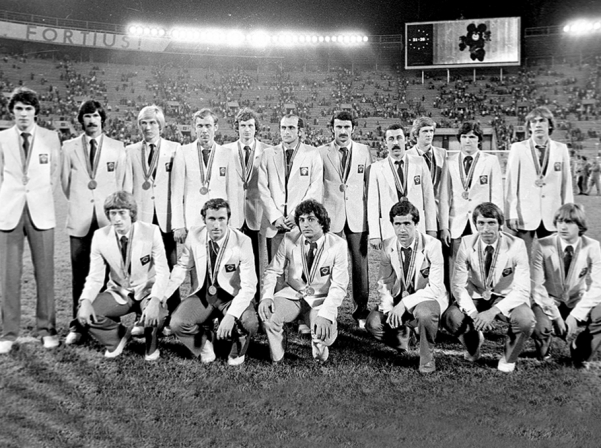 A year later, Hovhannisyan left for Moscow with his team and took part in the Olympic Games. The USSR team won the bronze medal, while Khoren scored more goals.

In 1982, Khoren took part in the World Championship in Spain. The USSR team came in the 5th place. We just had to talk to Khoren about the most beautiful goal he scored in the match against Belgium.





"The football player should rapidly orient, and the side thinking and acting fast on the pitch emerges as the winner. When the ball was passed to me, I quickly assessed it and promptly hit. And there it was – that goal."

I never pictured myself outside of "Ararat," Armenia and the USSR

After the USSR-Argentina friendly match in Buenos Aires, people started drawing comparisons between Khoren Hovhannisyan and Diego Maradona. Armenians residing in not only Argentina, but also in Latin America came to watch the match.

Naturally, foreign clubs could not remain indifferent to Hovhannisyan.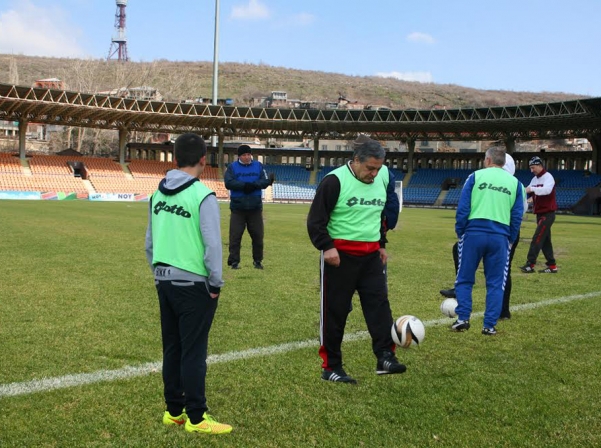 "I had many invitations but I was immediately turning them down. To be honest, I never regretted not leaving "Ararat." I remained committed to my club and played for it with great pleasure," recalled the player a few years later.



As a conclusion



"I would not change anything in my football life – I would leave everything as it is. I have attained all the possible football goals. I never thought I would one day become Armenia's best player in the 20th century. You don't think about the future at a young age. I simply wanted to play well, score goals and win. And when there is a chance to advance, you should work hard and do your best to show your worth. To be frank, I still do not understand what it means to be Armenia's best player in the 20 century, but there will probably come a time when I will have a better comprehension of that title."

Gohar Nalbandian talked to Khoren Hovhannisyan