Today is the birthday of Armenia's most famous and decorated athlete and coach, Levon Julfalakyan.

Before retiring, Julfalakyan won everything there was to win for a wrestler. His career saw him winning European and World championships and Olympic Games. Julfalakyan was the first Greco-Roman wrestler from Armenia to win a gold medal in the Olympics.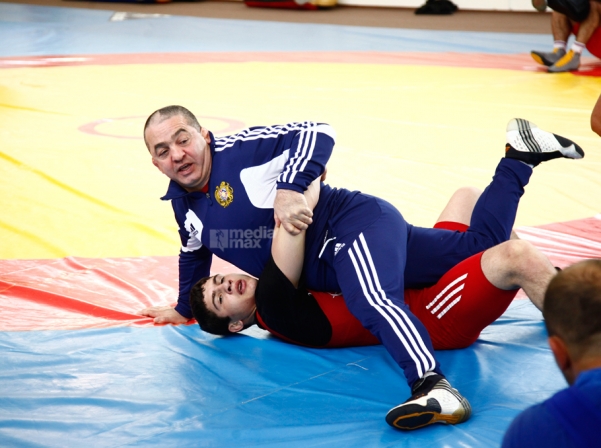 Photo: Mediamax


Julfalakyan's coaching career is no less impressive. Many of his protégés became champions of Europe and the world and Olympics medalists. The Armenian national team was under his management in 2016, when Artur Aleksanyan brought Armenia the first Olympic gold in 20 years.

Mediamax Sport extends sincere congratulations to Levon Julfalakyan and wishes him health, new victories, and all the joy in the world!

We have talked with his athletes and colleagues, who joined in to congratulate the legendary coach.

Artur Aleksanyan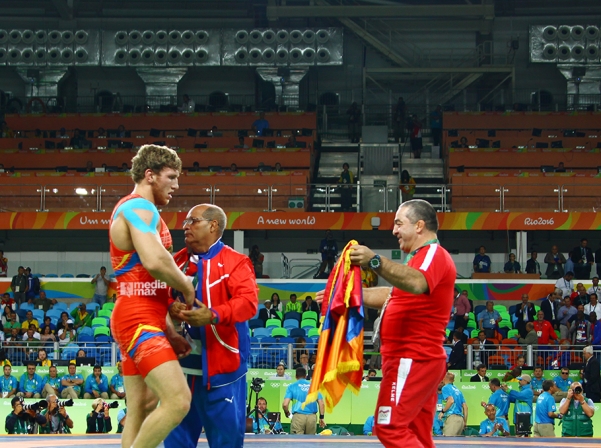 Photo: Mediamax


One of his special qualities is that he's a fighter. Levon Julfalakyan does not accept a loss. He is a true professional.

As a coach, he is very demanding and extremely disciplined. He fights as hard as we do during the tournaments.

Coach Julfalakyan was happy for all my wins, but the Olympic gold was a special achievement for him. Ever since he took over as the national team coach, he wanted us to strive for the Olympic gold, and I managed to win it.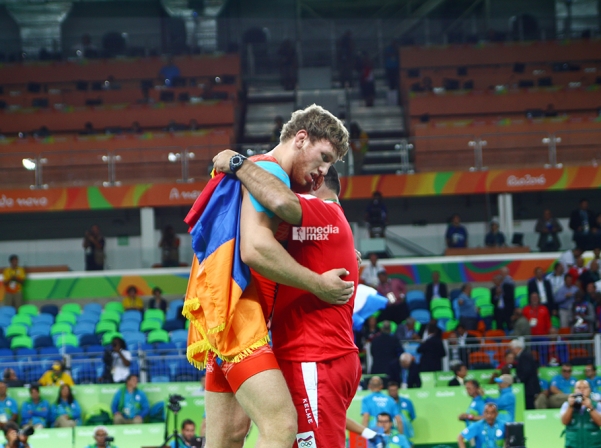 Photo: Mediamax


I have learned a lot from him. I admired Julfalakyan from young age. He was always a role model for me.

I wish good health to our dear coach, which is the most important thing to wish. Let this year be victorious for our national team and let him stay at the helm for years to come!

Eduard Sahakyan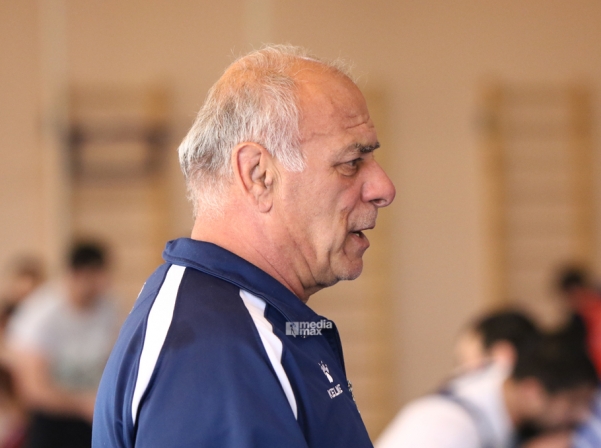 Photo: Mediamax


I've known Levon Julfalakyan since late 1970s, when he joined the Armenia team. Nothing is coincidental. Julfalakyan's quality showed at a young age, and he always had impressive technical ability.

His professional growth continued when he moved up to the USSR team, and finally, Levon won the gold medal in the Olympics.

He was a very principled athlete. Julfalakyan never disturbed his regime and took into account every detail. He trained with notable dedication and discipline, always standing out in the team, and he worked as a coach with the same attitude. He hasn't changed at all!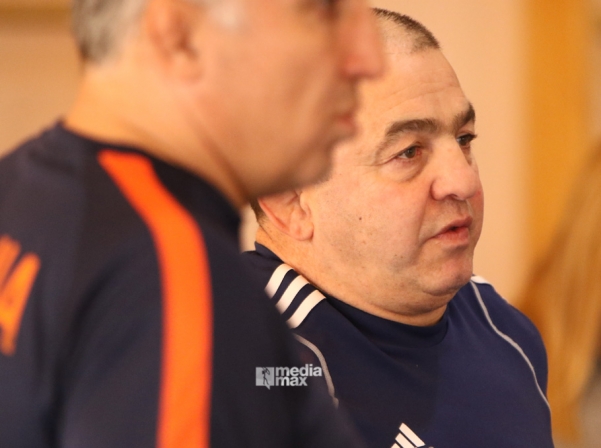 Photo: Mediamax


He demands 100% from the players during the training sessions, he's very strict. That is why the Armenia team is so successful.

Outside of the training hall, Levon is very friendly and caring. When it comes to work, there are no friends; he only sees the mat and everyone must adhere to the rules.

Roman Amoyan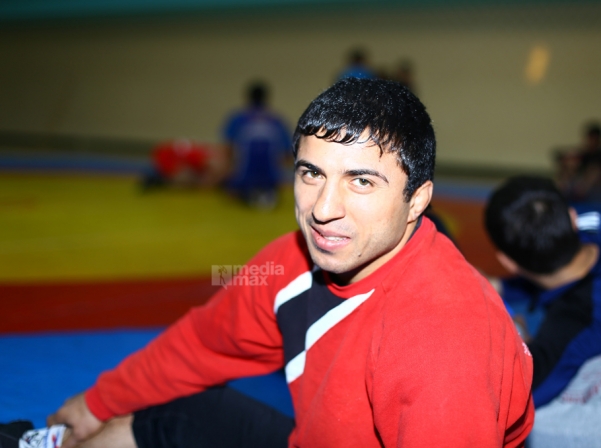 Photo: Mediamax


Levon Julfalakyan is a wonderful person and friend, always ready to give advice and support you. As a coach, he's very meticulous and demanding, which is what makes the national team so successful.

Since I was young, he trained me in a way that made me ready to face any opponent. Bring them on, I'll beat anyone! He gave us the right mentality and it helped us win.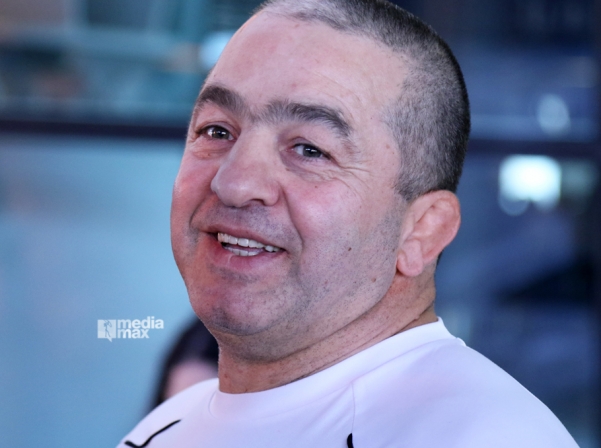 Photo: Mediamax


On some occasions he got angry with me, because I conceded easily. I would notice his mood and just stay away, or the sparks would fly and we would quarrel.

I know he's an emotional man, but he never shows his emotions although every defeat of his athlete is hard for him and every win is a joy.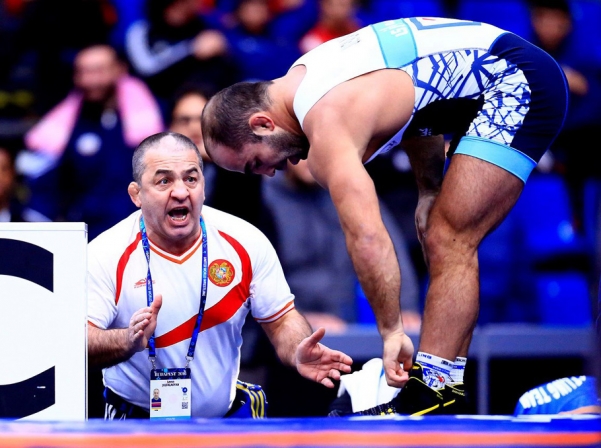 Photo: UWW


I wish him good health, many more years with his family and us and at the helm of the national team.

Gevorg Aleksanyan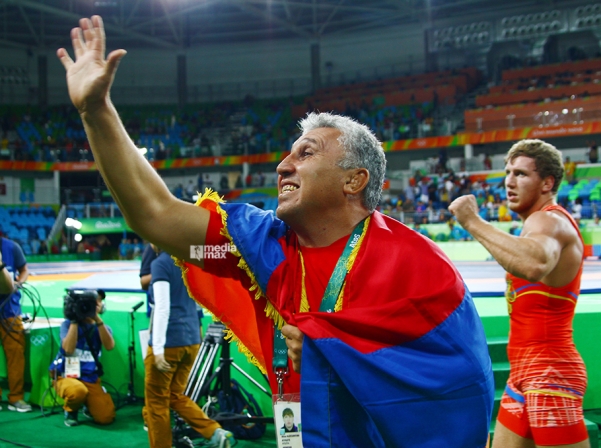 Photo: Mediamax


I've known Levon Julfalakyan since I was a teenager. He was always very attentive, to my friends, family, the boys in the team.

Julfalakyan is extremely responsible and demands the same level of dedication from us. That is the reason we get good results.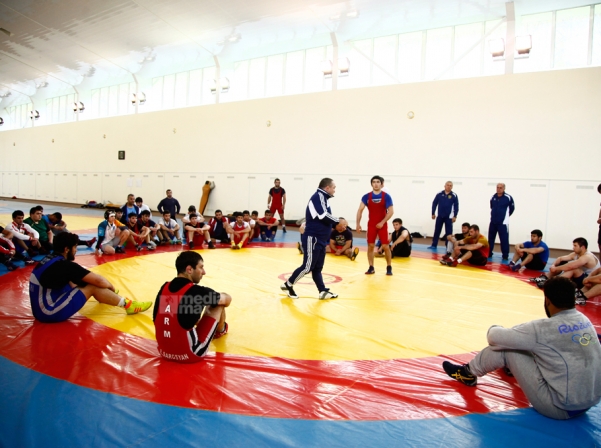 Photo: Mediamax


He takes both defeats and wins at heart, because he knows his athletes can win and the losses are results of mistakes.

Levon Julfalakyan is very confident and it transfers to the athletes during the training. His factor is massive for the team, he is a well-known and respected face in the sport. Julfalakyan's achievements make the athletes believe in themselves.

Hasmik Babayan, Gohar Nalbandyan