For a long time, Artur Aleksanayan has been at the top of his sport career and achieved new heights. Gold medal from Rio Olympics is the last and most significant one.

Mediamax Sport collected the most impressive and memorable thoughts from our interviews with him.

During the last 4 years, only one thought was in my mind - I can win at Olympic Games.

I devote my victories to our heroes, the soldiers who lost their lives and those who protect our borders now.

Thanks to Robert Abajyan I understood a lot, started to realize the strength of Armenian nation and what an Armenian can do with it.

We, Armenians, never started a war. Artsakh has always been a part of our land and will always be; we will never concede anything to Azerbaijan.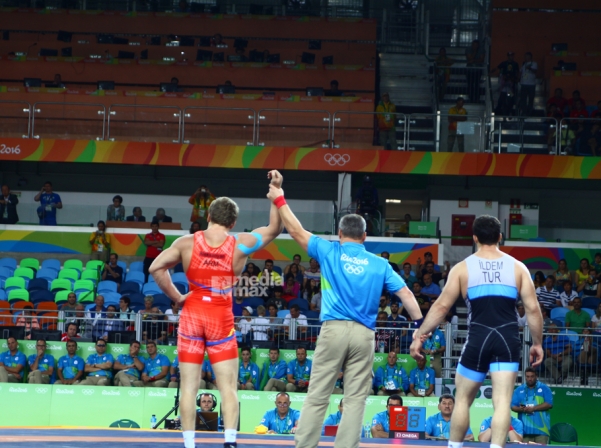 Photo: Mediamax


I always thought that Olympic gold became something unachievable for our country. I felt that in 20 years I will bring it to Armenia once again.

Greco-Roman wrestling is a conquest of life. It teaches to fight, to aspire and never give up even in the most difficult situations. The mat gives a wrestler much more, than victories and defeats.

I participate in all the competitions with confidence that I will get to the final, and that confidence keeps me calm.

I cheer for each of my victories, regardless of the number. I always accept my victories calmly, maybe that is because I am a calm person. Nevertheless, I have to admit that I am always excited before the performance.

My motivation is reaching new victories for our nation, showing the world that even though Armenia is a small country, we have strong athletes and great sport history.

Personal qualities have always been the most important value for me. My parents taught me to be a good person first of all and then only a good athlete.

I will never suffer from star sickness, regardless of my victories.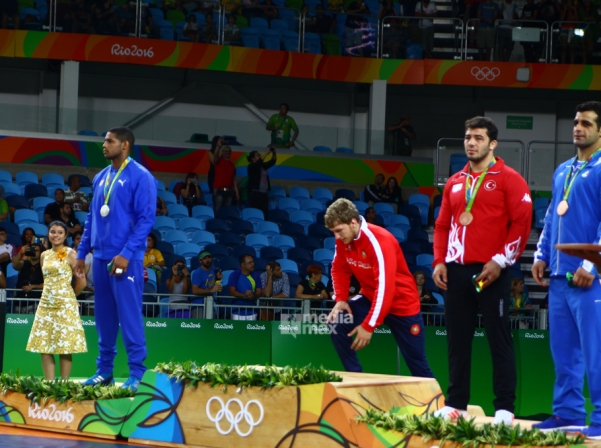 Photo: Mediamax


I am a shy person. I overcame it along the way, but sometimes it comes along again.

I am a calm and not talkative person.

I love sweets a lot, especially pastry.

I wish all athletes could experience the joy of victory.

Our country is sportive and has many talented athletes. To become the best of them is a great honor.

I am very proud to be Armenia's 14th Olympic champion and to gain a gold medal for my country after 20 years. When people congratulate me in the streets, I feel their joy for my success. I consider this fact my greatest achievement.

I will increase the number of European and World championship medals and will become Twice Olympic champion.

Hasmik Babayan, Gohar Nalbandyan