"When an ordinary guy from Gyumri becomes double world champion, the whole nation unites".
After winning in World Championship we wrote this about Artur Alexanyan inspired by Garegin Njdeh.

Today he is already Olympic Champion at the age of 24, the only one, unprecedented and the best.

Although Artur's best qualities are not limited by being the best: he is also an exceptional human being.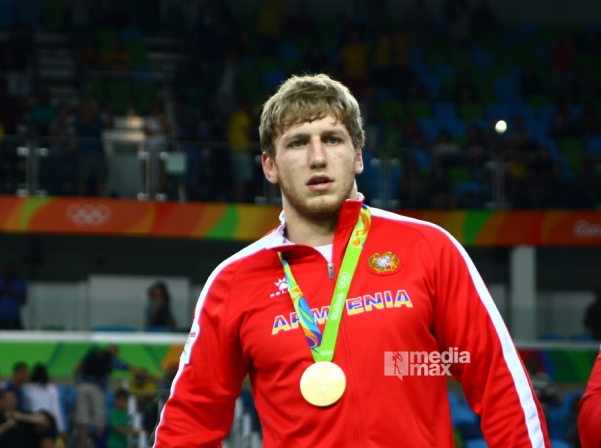 Photo: Mediamax


He gave 2 reasons to be proud of him during one night. After 20 years, Armenia was able to have an Olympic Champion. After 1996 Armenian athletes had of course won medals, but we could proudly listen to our hymn playing for the first time when Artur became the champion.

Our hymn was like a message for the whole world on August 16 and every Armenian that was present felt like it was their personal victory.

Our hearts were beating on the same pace as the champion's and we knew that our compatriots were feeling the same way at the other part of the world who had stayed awake at night to enjoy that moment.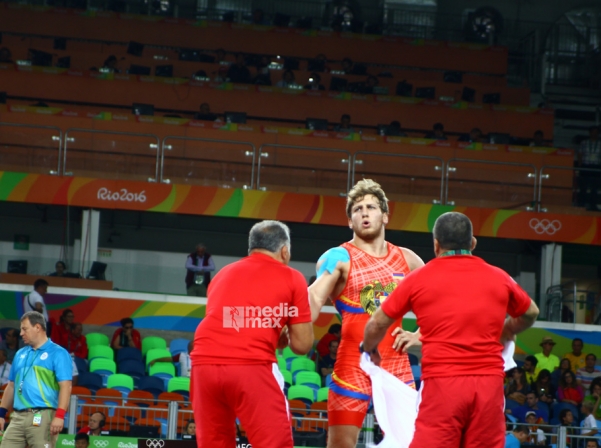 Photo: Mediamax


Artur has showed many times that he's not an ordinary athlete. He didn't go insane from the victory or prize himself.

Everything was modest and humble. Artur was wearing a t-shirt with a picture of 19 year old soldier Robert Abajyan who was killed in April war. He glorified the hero of the nation like he deserved it.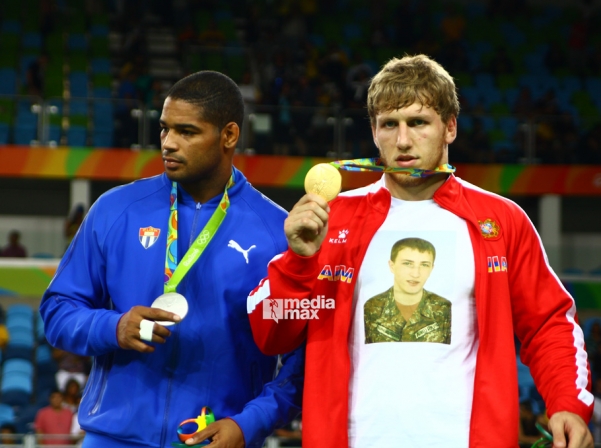 Photo: Mediamax


The pictures spread through internet in minutes and media wrote about it.

Our wrestler paid his respect to the hero this way and all other soldiers that were killed protecting our country. This victory was also dedicated to all soldiers that are serving their duty at this moment.

Gohar Nalbandyan, Hasmik Babayan



The partner of the project