Armenian athletes shone in Rio, winning 1 gold and 2 silver medals in one day.

Gor Minasyan (weightlifting, super weight category) stood on the second position of the Olympic podium.

Armenian weightlifter talked to Mediamax Sport about his achievement, the most important medal and future goals.

On Olympic Games: I don't think I will reveal a big secret if I say that any athlete dreams of taking part in Olympics. This thought alone gives inspiration and strength to train. I prepared for the games in Rio for 4 years, and I think I exceeded the expected result.

On silver medal: For now, it is my most important medal. What matters the most is that the great efforts of my coaches and mine weren't in vain. This medal is the result of our work.

A dream of Gyumri: Gyumri is a sport city, we have many Olympic champions and medalists. I joined their ranks. Artur Aleksanyan's gold medal was unprecedented. Whole Armenia's dream came true.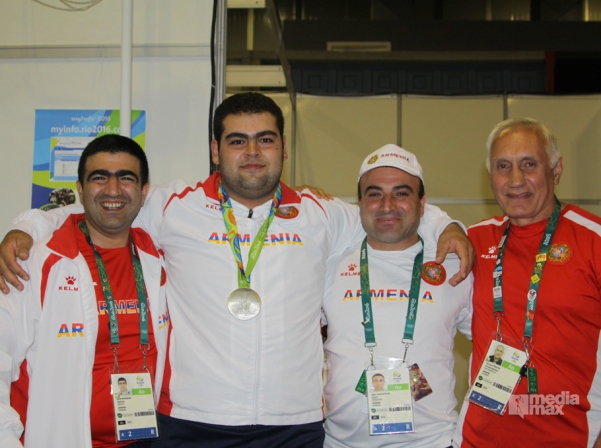 Photo: Mediamax


The hardest attempt: It was 210 kg in snatch. I had two unsuccessful attempts during training. I lifted that weight with great difficulty, but I lifted it. The competition helped me.

On winning moments: Everything was unexplainable. Not every athlete manages to win an Olympic medal.

On congratulations from his family: I spoke with my family only on the next morning after winning silver. They were happy, didn't sleep the night. It seems to me that the whole nation didn't sleep that night. First they watched weightlifting performances, then cheered for us.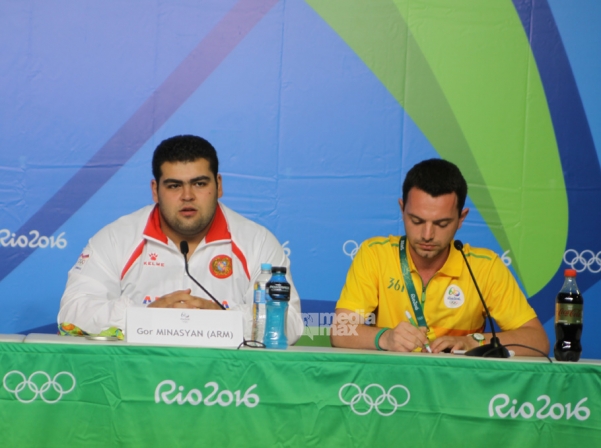 Photo: Mediamax


On the expected win: We expected a medal, we just didn't know which one it would be.

On his next goal: I want to win in European Championship. I have a big competitor. I've been competing against the new Olympic champion for 6 years, and I will strive to beat him.



The partner of the project