Weightlifter Simon Martirosyan is only 19 years old, but he has already managed to become vice-champion of Rio Olympics.

We wrote about Simon in "Future stars of big-time sports" series several years ago, and back then we were convinced that Simon would one day become one of the strongest athletes of Armenian national team.

Mediamax Sport interviewed him, and now we are sharing the impressions.

On Olympic Games: Unforgettable feelings, happiness and pride.

On silver medal: A medal for my homeland and Armenian nation. This is an expected medal, which I sought for; I simply did not know its color.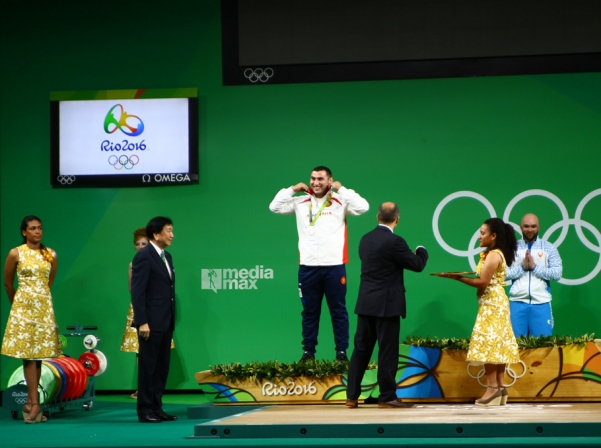 Photo: Mediamax


On the failed approach: When I heard the 30-minutes warning during my 195 kg snatch, I thought my time was over and I could not concentrate. Regarding the 234 kg approach, I wished to lift it so much that I hurried and failed.

Standing on the podium: I was really proud to be able to gain the first medal and break the ice.

On Rio de Janeiro: An athlete loves the city, where he won a medal. I am not an exception. I walked around the city for a while after the competition and really liked it, only good memories will remain.

On first congratulations: My coaches were the first and then the spectators. I called home later.

On the most exciting moment in Rio: The moment when I was being awarded with the medal.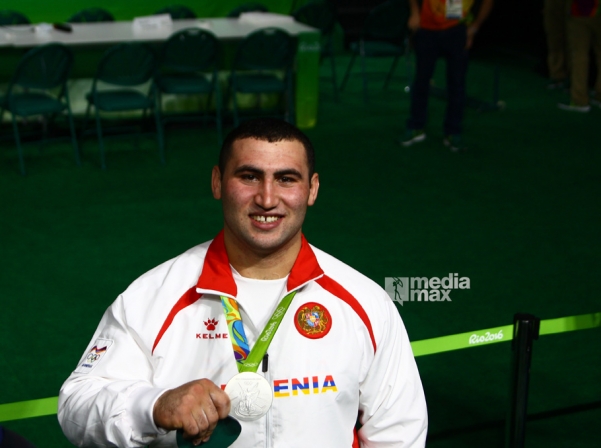 Photo: Mediamax


On his feelings: Nothing has changed in me, I am still the same person; the medal has not changed anything.

On the objectives: To become an Olympic champion, which I am going to train for now.

On feeling gratitude: I am proud to be an Armenian. I am thankful to my nation for always being there for me and cheering with me. I gift my medal to my nation.



The partner of the project