Armenian gymnastics have new achievement this year. After 32 years of pause Armenia could bring a medal from the World Championship. The medal belongs to Harutyun Merdinyan who got 2 medals in World and European Championships.

Merdinyan told Mediamax Sport about his sport dreams, secrets that kept him there and downfalls that follow each gymnast.

-Harutyun, this has been the most successful year in your career. How did you reach your success?

-I was ready for the European Championships and did everything that I had been training for. I was the second and honestly, couldn't perform any better than that, as the competition was severe. I competed to the best of my abilities during World Championship and won the bronze medal.

-Were you sure you will secure Olympic quota place before World Championship?

- I never concentrated on medals or Olympic quota place during World Championship. If I had thought about it, I would have become tense and it only could do harm.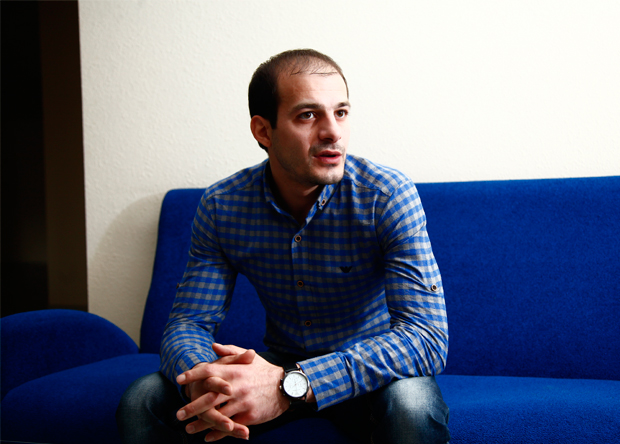 Harutyun Merdinyan

Photo: Mediamax


- You secured your first Olympic quota place for Rio next year. Will you tell us what were you feeling at that point?

- I was feeling double excitement and joy. I had been waiting for that long enough.

- Your medal was the first one for Armenia after independence in gymnastics. It's probably very special to you.

- The medal is very important not only for me, but also for the whole country. We are gradually moving forward and gaining new success.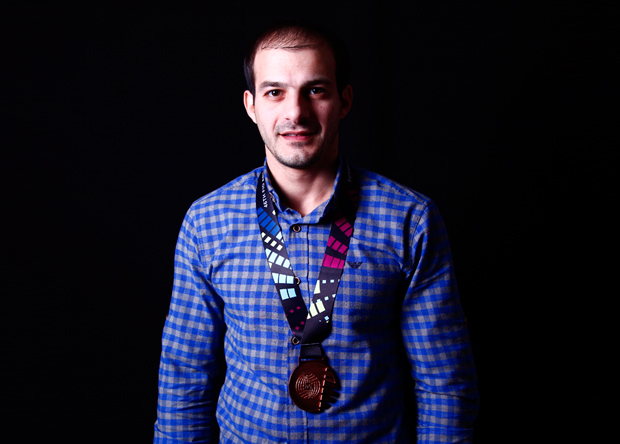 Harutyun Merdinyan

Photo: Mediamax


- Your results improved gradually with time. Are you a kind of sportsman that needs time to show results?

- Yes, I have improved year by year. My equipment is better now as well. We were training on old equipment before and it had negative effect on the results.

- It has been spoken a lot that our equipment is old and don't satisfy international demands.

-It's difficult to compete in international major tournaments after having trained on those equipment. It takes a lot of time to get used to new facilities.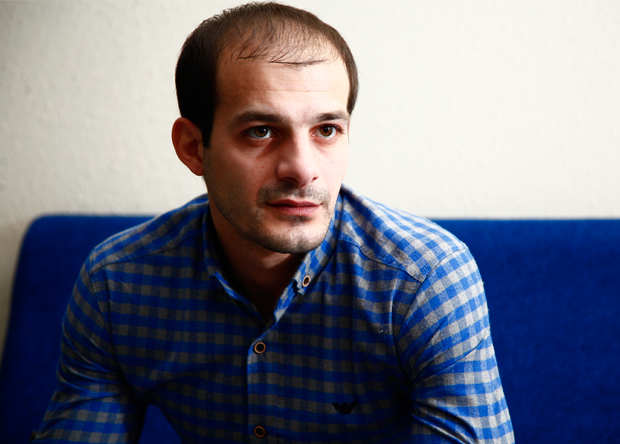 Harutyun Merdinyan

Photo: Mediamax


-What can be done in order to change that?

-Changes are needed in order to develop this sport. New equipment, new halls are needed. We don't have a lack of specialists. They do their job perfectly.

-The atmosphere is really good in your gymnastics team. How can you create such a wonderful team spirit?

- Our team is great: everyone is ready to support one another. We continue our friendship outside the hall as well. We are able to move forward with the help of the friendship and knowing each other.

- Tell us about yourself before the performance.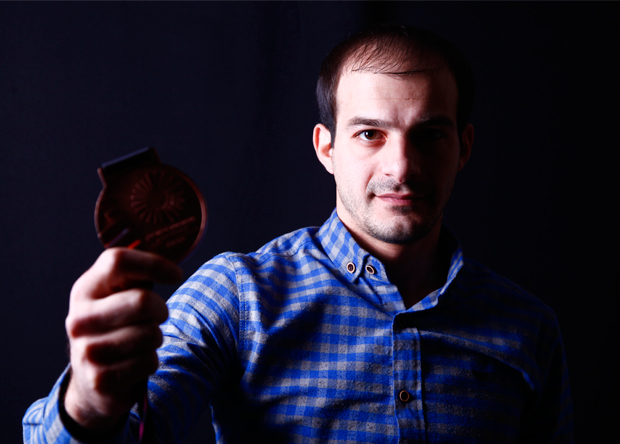 Harutyun Merdinyan

Photo: Mediamax


-No one talks to me in the period before the tournaments until the end of it. I'm training and the coach just follows, I do nothing on the side- no phone, no social media. It's just me and the equipment.

- Are you able to detect your mistakes and correct them in the future?

-I try to reason calmly after the tournaments. Then I discuss things with my coach and I learn from my mistakes.

-How did you end up in gymnastics and did it become yours immediately?

-My father liked gymnastics very much: he even trained a bit. It was very difficult at start, but I was able to gradually love gymnastics.

- What made you faithful to gymnastics?

- It's a lifestyle to me. I can't imagine myself outside the hall and when it's time to train, I naturally lead myself to the hall.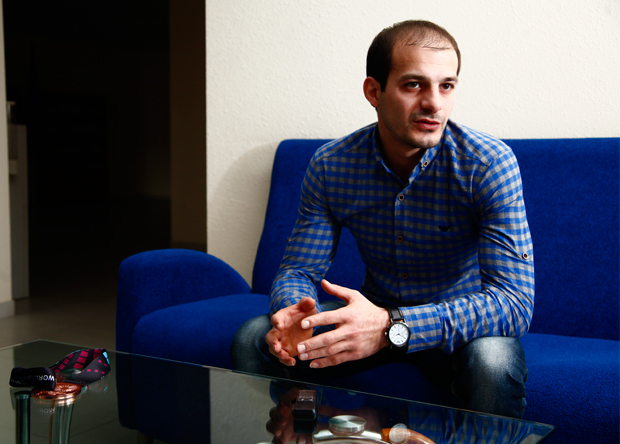 Harutyun Merdinyan

Photo: Mediamax


- Who is your inspiration in sport?

-Our Olympic champions Albert Azaryan, Hrant Shahinyan. Azaryan follows my trainings every day and gives advice.

- What were the biggest challenges in your career?

- Getting the Olympic quota place. I'm 31 already. A lot of gymnasts don't even train in this age. The thought that I want to be in the Olympics kept me in this sport.

- You mentioned that you want to end your career soon. Do you know what you will do?

-I haven't thought this through, but I might chose to become a coach. I must work hard to prepare talented students.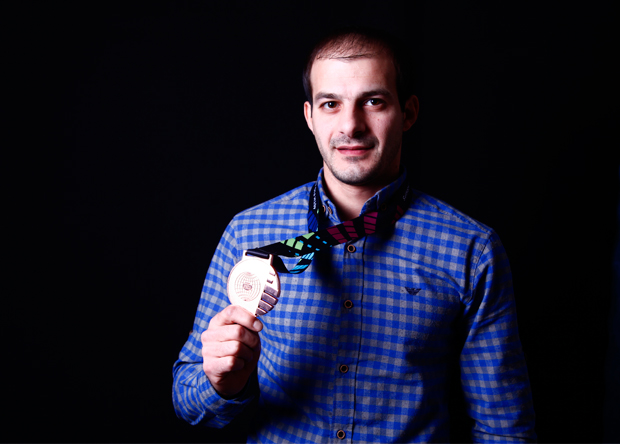 Harutyun Merdinyan

Photo: Mediamax


- We are nearly finishing up the year which was very successful for you. What is your main goal for next year?

- I will strive to prepare excellently for the Olympics and be successful in Rio.

Hasmik Babayan talked to Harutyun Merdinyan
Photo by Emin Aristakesyan