The UK Ambassador to Armenia John Patrick Gallagher has several times had an opportunity to follow UEFA competitions in the stadium.

Speaking to Mediamax Sport the ambassador spoke about the progress in the English football, the painful defeat in the European Championship's final and the performance of the British and Armenian athletes in the Olympic Games.

- Mr Gallagher, You have been in Armenia for already a few months, what do you know about Armenia and how much you have got familiarized with it?

- I have been here almost five months now and so far it's been really positive experience, the welcome I received and the opportunities to go out and meet people, travel across the country. I felt it's clearly challenging time for Armenia, and it was interesting to witness the election of the new government. Before coming here I knew there was a lot of interest in Armenia because of either the revolution that changed the rule and of course because of the conflicts and what they meant for the region as well. And since I've been here I had a chance to see what it really look likes what changes happened in Armenia during the past few years. And I think there is still a lot of potential in Armenia, and I hope that during my time here, the UK will play a really positive role in supporting Armenia, develop its governance, develop democratic principles and also support Armenia in a post-conflict phase.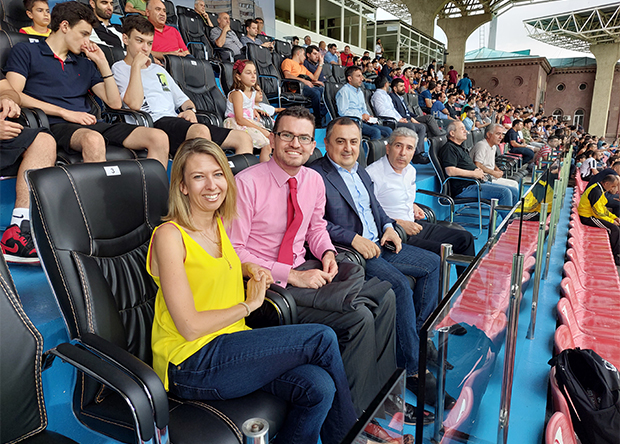 Photo: from personal archive


- How much have You managed to get familiarized with Armenia's sport life? What sport events have You attended?

- It's been fortunate in the sense that two British football teams came to Yerevan this summer - one from Wales and one from Scotland, and I went to both these matches in the Republic stadium. It was really good to see those opportunities that bring together UK and Armenian sporting teams, and I think it was a great opportunity for "Alashkert" in both cases to have that platform to represent Armenian football. And at the same time they had the Olympic Games, and I think it was also a great opportunity for Armenia to show the world what its strengths are in term of sports and to help us understand Armenia a little bit better through its sports.

- The United Kingdom has performed very well in the Olympic Games receiving 65 medals and taking the 4th place in team struggle. You have reached an amazing result. What will you say about the participation of Your team? Who did impress You more?

- We continue to have really strong record in the Olympic Games in terms of success in winning medals and this is due to both investments and resources that sporting institutions have made and also the inspirational fact that the athletes had on the young people in the UK. You've then gone on to achieve great things in those sports. I know that team GB won 65 medals which is not the highest one but very close to them and also the important thing was that it was across 25 different categories so it shows the range of sports that the UK has strengths in and I think it's been really important way to bring the country together because everybody follows the Olympics and it's a really big event for us as well as people around the world. I think a lot of young people have fell inspired by the success of team GB in recent Olympic. I think what we see is the legacy of the London Olympics and nine years after that young people inspired of that moment now really succeeded. The two athletes that I think of team GB won is Tom Daley, the diver. He won a medal for individual diving. That was a huge achievement because it is an extremely competitive sport, so we were really pleased for him. He also represents a community that the UK supports and values. And the second one was the skateboarder Sky Brown who is the youngest athlete. She is 13. She won a medal again, and I am really delighted for her and hopefully she will continue in the future Olympic Games and again be a real inspiration to young people in that sport.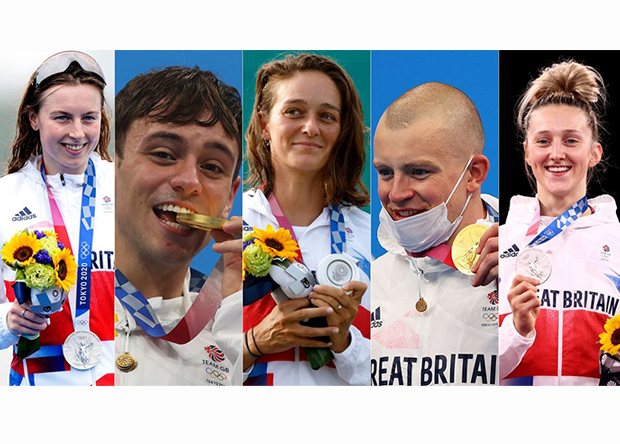 Photo: manchestereveningnews.co.uk


- Mr Ambassador, in Tokyo Armenia won 4 medals which though were very important for us. Have You followed the performance of the Armenian athletes? What did You like the most?

- I did see the two silver and the two bronze the Armenian athletes won across the full games. I think it's a huge achievement for the country the size of Armenia to be able to compete on a global level. It was really very impressive to compete on such a high level. And I remember visiting Gyumri not long after I have arrived and how the people there were very proud of their sporting history. I think the medals won in Tokyo are not only a way to demonstrate that Armenia is able to compete at a global level but it also gives an opportunity for people from all around Armenia to demonstrate the contribution they've made, and I hope in the next games Armenia will continue to win medals and gold medals too.

- In Your opinion, how important were these Olympic Games in such difficult times for the world and did they really become symbol of hope as IOC President Thomas Bach noted?

- It was extremely challenging for the Tokyo authorities to host the Olympics in the context of the COVID pandemic. I think they made a really impressive effort in ensuring that the games happened, and I think it was something that enabled people to think about the sport and not so much about everything else that was going on at that moment. But at the same time the pandemic is a huge challenge for the world and our focus, the UK's focus, is to support the countries all around the world with the vaccination programs in order that life can return to normal and that people can live as freely as possible during the pandemic. I am really proud that the UK was one of the first contributors to the Covax initiative which provides vaccines globally. So, this is a big part of the recovery from the pandemic and had the vaccinations not existed then it would have been extremely difficult to host the Olympic Games. The fact that we have vaccinations produced with a really short timeframe - in a space of a year - and the UK scientists were part of that, I think it is something that has made the UK really proud. It shows the UK's commitment to supporting the world in facing this challenge.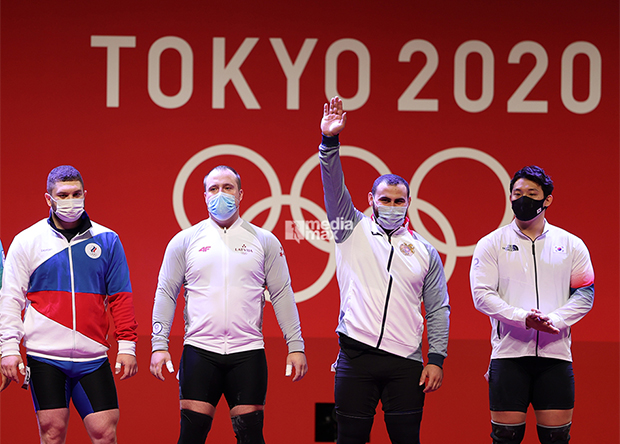 Photo: Mediamax


- Paralympic Games are underway. These athletes are symbols of real strength and not giving up. What is it that attracts you most in these games?

- Paralympics is a really wonderful thing because it allows people with disabilities to have the same opportunity to excel in sports they are really good at and it provides them with a platform that raises global awareness of their abilities. I think it also sends a message about the capability that these disabled people have and the potential that they have and the important role they have in society. Actually Paralympic Games began as a UK initiative, it was in 1948, following World War II, that a group of injured soldiers established that competition. I think it is really wonderful that it has grown to become Paralympics now which is an equal exposure to the Olympic Games. It is important that Paralympics leaves a legacy both in terms of public perceptions of the role disabled people play in society, the fact that they have so much to offer, but also that it makes governments think, it makes local authorities think about facilities to provide for disabled people too, and clearly in Armenia at the moment there are thousands of people who have been wounded in the recent war, they have the need to have those facilities now. I think it is important that they are given those facilities in order to show that they make an important contribution to society.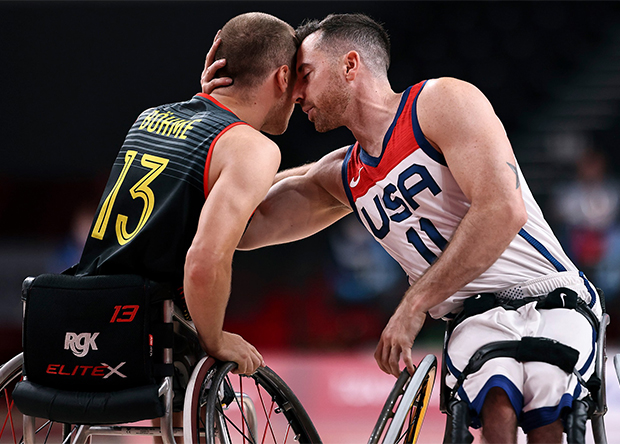 Photo: Paralympic Games


- You have mentioned about the wounded soldiers and that the Paralympic Games may be an opportunity but there are no normal infrastructures for sports in Armenia, not speaking of for disabled ones. How can our countries cooperate and help each other, share experience in terms of the recovery of the wounded soldiers, supply of necessary equipment?

- I think the UK has a pretty good track record of providing the facilities for people with disabilities, and I will be very keen to share that experience here in Armenia. We have been working as I have mentioned with communities in the bordering regions in east and south of the country to provide them with training and economic opportunities and that will also extends to people that have been wounded in war as well, so at the moment I would be keen to share our experience specifically with disabled people.

- Armenia's national football team captain Henrikh Mkhitaryan played in Manchester United and Arsenal for 4 years. Have you followed his play and how much, in your opinion, did he succeed to make Armenia known in the United Kingdom?

- I think he has been a great ambassador of the Armenian football, he is really an excellent player, one of the best Armenian players in the history. I am really pleased that he spent some time in the UK and had a chance to show fans both in Manchester, my hometown, and in London with Arsenal what he is capable of. He was also quite active with the Armenian community in the UK and supported the Armenian organizations, which I think is again really positive in helping people in the UK understand more about Armenia. So he has been great ambassador from Armenia in the UK, and I hope to do the similar sort of job here, in Yerevan.

Photo: Reuters


- Have you followed Mkhitaryan's games in stadium?

- Yes, I saw him playing in the UK. He is sort of a player I really like, he is very technical and capable of doing surprising things, and I see that he is continuing to play really well in Rome as well. He is really a nice guy so I am very pleased for him.

- Few days ago you attended Alashkert-Rangers match of Euro League play-off in the Republican stadium. What impressions did you get from the match?

- Well, there weren't any goals. Both teams put in really extraordinary efforts, Rangers had lost half of their team and their manager stayed back in Scotland due to coronavirus so they were playing with more inexperienced team and it was a real challenge for them. Alashkert played for more than half the match with only ten men after one was sent off. I think both teams can feel proud of their performance. The other thing I would mention is the fact that the atmosphere in the stadium was really very impressive. Alashkert fans were very passionate, and I was very pleased again that they had the opportunity to see their team play against a big European team.

- We are not sad as our team will play in Conference League group round. Let's speak about English football that has a lot of fans in Armenia as well. What do You think was the reason of this year's success of English teams?

- I think it's a combination of having football as a national sport. In the UK we have lots of young kids that want to become football players. The English Premier League is famous around the world and almost every country follows it and that means that it generates a lot of financial resources which those teams can use to buy some best players in the world to play in the UK and best coaches too. So, I think, it has been a period of decades really for English teams to establish themselves as some of the highest profile teams in the world and it has really been noticeable evolution in terms of English teams' progress in the Champions League for example. It took several years before Manchester United first won Champions League in 1999. It took a long time to build back to that level, and now we have two teams in the final.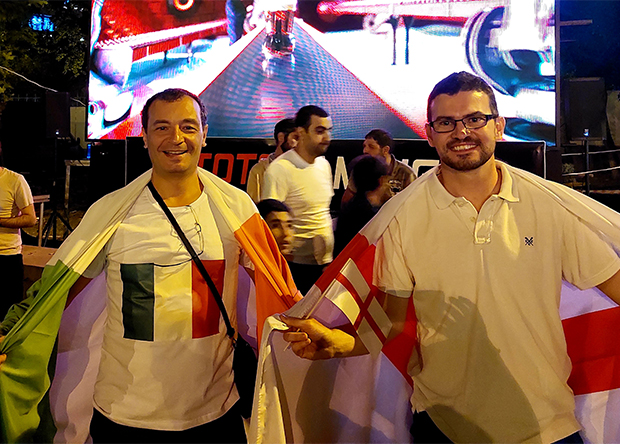 Photo: from personal archive


- And what club do You cheer for?

- I cheer for Arsenal (laughing-edt.). Sadly they are experiencing very difficult times, their golden era is over. I think it was in 2004 when they last won a trophy. But they still play a really nice football. When they play well, they play very well, but they are just not as consistent as they used to be, sadly.

- In the European Championship Your team was almost becoming a champion but Italy seized the victory in the final. How the UK reacted to it? How painful was this defeat for You?

- It was a really great moment for England fans. They played really well, but I think they also represented the country really well, because the way they achieved was through team work, commitment and through supporting each other, and I think in previous tournaments we had more star players but the team hasn't played so well whilst this team played together for a while, knew each other well, really worked hard for each other and they also really represent the society through advocacy in terms of promoting racial equality. I think is a great message for all of us.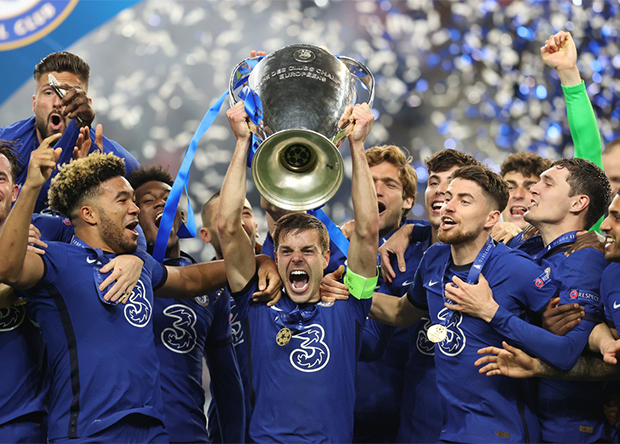 Photo: UEFA


- World Cup qualification games are about to start, what expectations do You have from your team?

- Our confidence is quite high based on the performance of the team in the tournament this year. The flip side of that is that England fans have always lost their confidence before every tournament and never reaches the level of expectations. This time I hope will be different, and I really hope that England team will go all the way and win the tournament. I think the expectations now are higher than ever based on the performance in the previous tournament.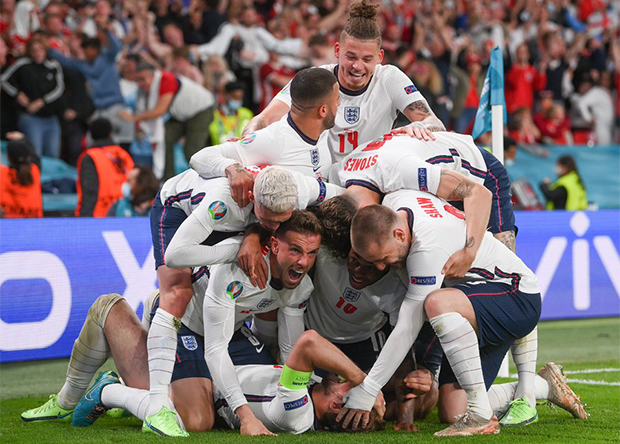 Photo: UEFA


- Maybe my question will sound a bit weird, but is it possible to organize friendly match between England and Armenian national teams?

- I would love for that to happen. Sadly, I don't have the authority to make that happen. Perhaps, the best opportunity would be if Armenia qualifies for the World Cup.

- We have good chances at this moment, we had 3 victories and gained 9 points.

- So I really want Armenia to qualify. I hope to be able to go to the match here in Yerevan. It would be a fantastic achievement and it would be even better if Armenia and England could play in the World Cup next year. I really hope it happens.

- What will You wish to our football players in the qualification games?

- I think my message to the footballers here would be to seize their opportunity because they have done extremely well so far and this maybe one of the greatest generations of Armenian footballers. They have performed exceptionally well so far. I would encourage them to maintain their ambition and to believe in themselves and to take the opportunity.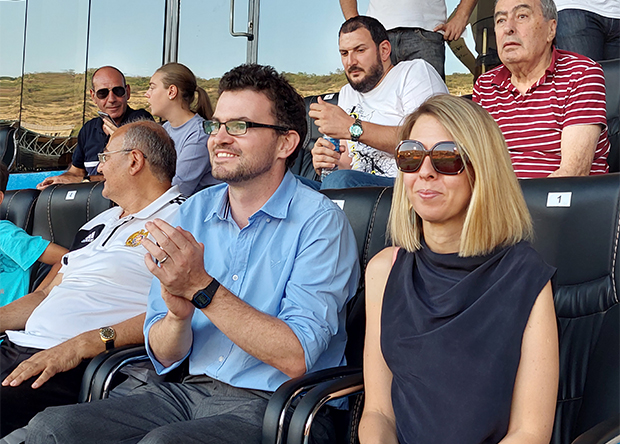 Photo: from personal archive


- And the last question, as Nelson Mandela said "nothing unites as much as sports." What do You think how sports can unite the United Kingdom and Armenia and what can they learn from each other?

- I think Nelson Mandela was probably right about that and I think the great thing about sports is that it allows two groups of players to compete on an equal level. And it does not matter how big the country is. When it comes to football there is 11 against 11 or when it comes to any other sports, there are same conditions. I think it is great way of providing people with an opportunity to feel well represented and it's a great opportunity to raise awareness of a country, its talents. I think that it is something that people can rightly be proud of and I can see why that would unite people around a single moment whatever that sport is.

I would like to think that through competing in an equal playing field the sports people respect the efforts and talents of their opponents and it does not matter what the result is. It is something that we can all learn not just in sports but in life and that we need to respect people that we meet, that we work with, and I think that it is one of the things that you see in a very pure way in sports – the sense of competition and the sense of respect to your opponents.


Hasmik Babayan