A few days ago Armenians were congratulating each other and the reason for it was Olympic bronze medal-holder, World champion Tigran Martirosyan. For the third time the Armenian weightlifter managed to win the gold medal at European Championship in Tbilisi.

The lovers of weightlifting had already missed Tigran's victories, which the athlete was not bestowing on them because of the injuries he got after 2010 World Championship. Mediamax Sport talked to Tigran. The athlete is already back in Armenia.

- Tigran, after a lasting standstill you returned and won a gold medal. What does this third European Champion's title mean to you?

- The last time I achieved success was five years ago when I became World champion. After that, injuries started "chasing" me and they would not let me train completely. This European Championship granted me an opportunity to "feel the taste" of competitions again and owing to that, I will perform better in the future.

- You looked immensely happy and you seemed to leave the missed five years in the past.
- I knew I had every chance to become a European champion. The only thing that worried me was the fact that I had trained for only four months after completing my treatment process. But everything appeared to be fine. I knew my opponents and besides, I had the feeling that if I properly employed the approaches, I would eventually be able to win.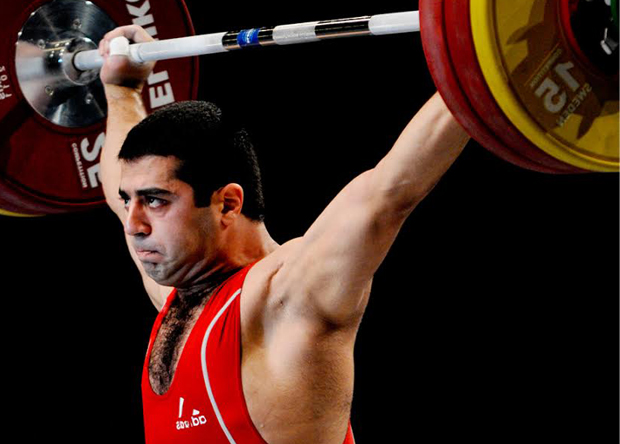 Tigran Martirosyan

Photo: Facebook


- We are used to seeing two Armenian weightlifters in 77 kg weight class on the podium. There was a time when Gevorg Davtyan and Ara Khachatryan were earning medals and standing on the podium, and this time it was you and Andranik Karapetyan.

- Andranik is indeed an assiduous and talented athlete. He is still young and has much time ahead of him to advance. Trainings with him greatly help me as competing has only positive impact on people.

- The award ceremony must have also been different for you. This time it was performed by Minister of Sport Gabriel Ghazaryan and legendary weightlifter, Ambassador of Armenia to Georgia Yuri Vardanyan.

- It is really so. It was the first time the minister had come to watch me and receiving an award from Yuri Vardanyan was a great honor for me.

- Your family members were also present in the hall. Is it an encouraging factor for you?

- My friends and relatives had come to Tbilisi, and it was highly encouraging. Especially "binding" was the fact my mother was there. She can never make herself watch me lift and although she was present she had not "dared" lift her head and watch me. But I had promised her to spare no effort to make her happy.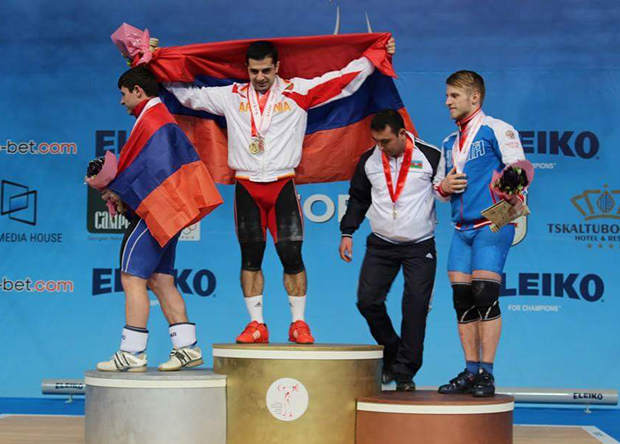 Photo: Facebook


- All Armenians were immensely happy for your victory and your dear Gyumri again solemnly welcomed you. Did you all this?

- I really did. I even used to tell my friends "I seem to have forgotten how it feels to experience all this". As always, our citizens welcomed me very well. I had high spirits on the first day of the Championship, but they grew even higher in my city. That day I relived everything I had experienced in the past. I am greatly thankful to everyone.

- World Championship will take place in fall. Will you manage to get in your best form by then?

- I will. I managed to train for the European Championship within just four months, and there are still six months left till the World Championship and I will be able to lift heavier weights.

Gohar Nalbandian talked to Tigran Martirosyan