Tenth International Football Tournament for Media and Journalists will be held in Hurghada, Egypt, March 23-25.

With the support of TotoGaming company the Armenian journalists' team will participate in the tournament again. In the tournaments of 2019 and 2021 the Armenian team took the second place and won silver medals.

Apart from the Armenian team, this year a record number of 12 journalists' teams from Belgium, Georgia, Romania, Morocco, Moldova, as well as several teams representing Egypt, will take part in the tournament.

The teams have been divided into 3 groups, the Armenian team is included in Group C, where it will compete with the teams of Romania, Morocco and Hurghada. The winners of the groups will dispute the title of champion, and the winners of the 2nd place in the group will play for the 4-6th places.

The Armenian journalists' football team, which includes employees of a number of Armenian media, is a participant and medalist of a number of international tournaments.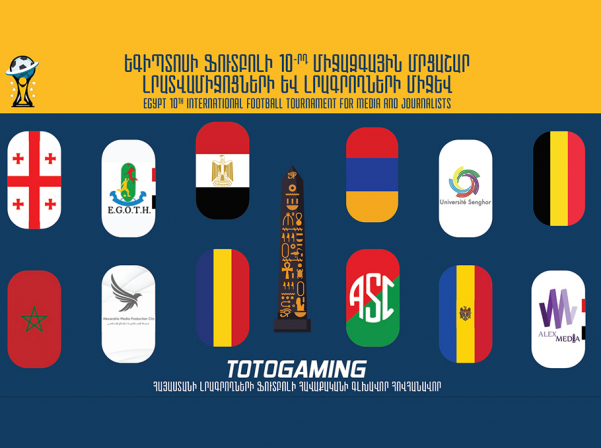 To follow the tournaments with the participation of our journalists you can visit the official Facebook page of the team.