Armenian Journalists' Football Team has won the silver medal in the traditional Journalists' International Football Tournament held from September 10 to 13 in Lithuanian town of Druskininkai.
The event was held for the 16th time. This year 9 teams participated in it, including ones from Armenia, Latvia, Poland, Moldova. They were joined by 5 teams representing major Lithuanian media.

The Armenian team had 6 wins, including 4 with big score, played one draw and had 1 defeat. Team from Moldova has again come the first in the tournament with 24 points. It won in all 8 games and did not miss a goal. Pressas team of Union of Lithuanian Journalists finished the third.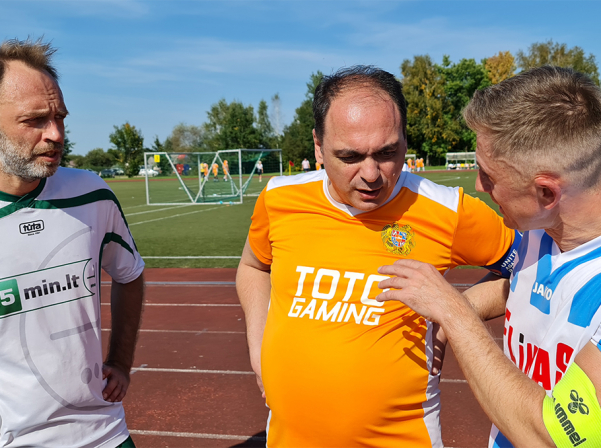 The player of the Armenian team Davit Yeghiazaryan who scored 12 goals was recognized the best striker of the tournament and awarded Lithuania's team shirt.

Lithuanian Journalists' Union is the traditional organizer of the tournament.

The general sponsor of Armenian team's participation was TotoGaming bookmaker company.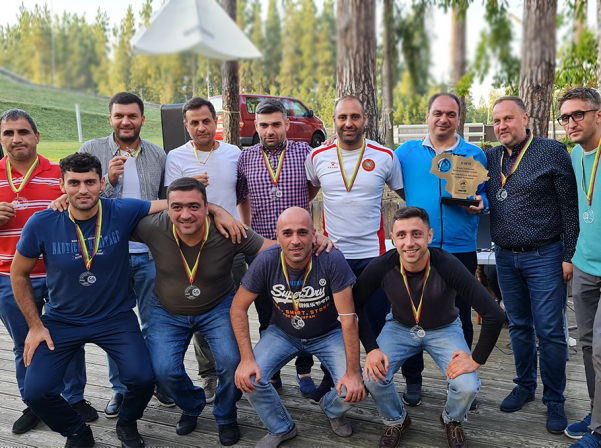 Armenia took the silver in the 2019 tournament as well, prior to it they took the 3d place in a row. The team includes representatives of a number of Armenian mass media.

The details about the participation of the Armenian journalists' team in the tournament are available on the official Facebook Page of the team - https://www.facebook.com/armmediateam/.