The futsal tournament organized by Galaxy Group of Companies is already becoming a tradition. This year, 8 teams of the companies that are part of Group participate in it. 79 competitors from MegaFood, TI'ME Armenia, TI'ME Georgia, Yerevan Mall, SantaFe, Ucom, Ucom Glory and Galaxy try out for this tournament.

Mediamax Sport attended the opening of the event and spoke with the organizers and representatives of the teams.

Vahan Dilanyan (Chief Communications Officer at Galaxy Group of Companies)

For the second year in a row we are conducting the futsal tournament initiated by the co-founders of Galaxy Group of Companies. Companies making part of Galaxy Group are participating in it.

By the way, this year the tournament, we can say, received an international "response" with the participation of the team from TI'ME Georgia. We hope to also be joined by the Belarusian team next year.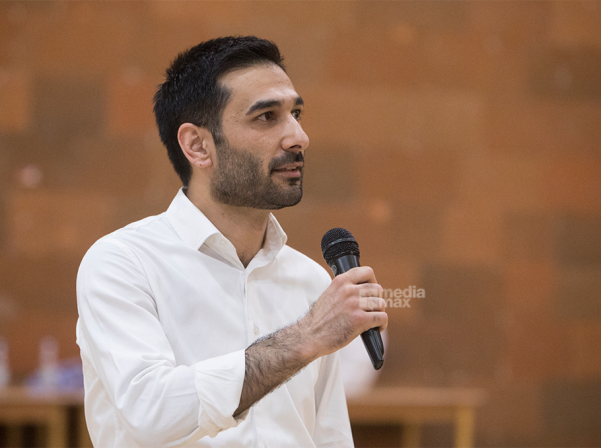 Photo: Mediamax


Azat Petrosyan (Project Manager of the futsal tournament of Galaxy Champions League 2022)

Our players trained with an individual program due to lack of time, but they were consulting with the coaches. This tournament is in fact other work, in parallel with our main one, just in another dimension. It also requires effort, energy, goal, diligence, dedication and team spirit.

The captains of the teams appreciate any initiative aimed at promoting healthy lifestyle, attaching great importance to conduction of such events within Galaxy Group.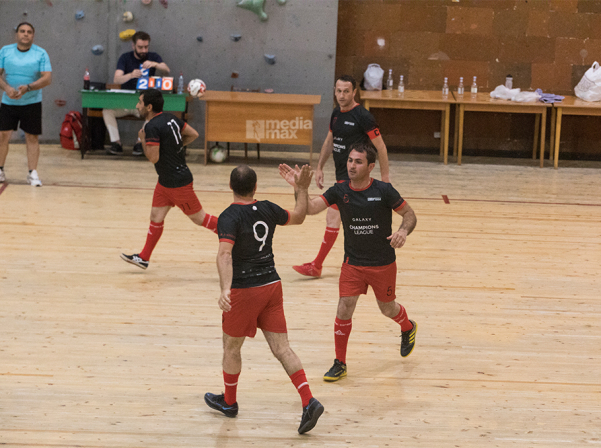 Photo: Mediamax


Gabriel Avetisyan (Head of the organizational committee of futsal tournament of Galaxy Champions League 2022, captain of Galaxy team)

Apart from being a sports struggle, this tournament, organized by Galaxy, gives an opportunity to interact with the employees you work with but do not know well.

A good atmosphere promotes closeness and helps later in the work.

We reached the final last year, but lost. We did not have a coach at the time, but now we decided to work with a professional one. We have trained, we have become stronger physically and are moving forward with the program suggested by the coach.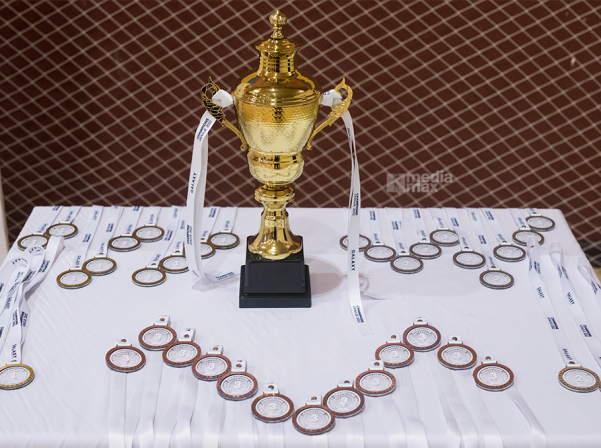 Photo: Mediamax


The first games have already taken place. I have followed the rivals, and I can say that our chances are great. Although it is still the beginning and there is some tension, after a few games the teams will open more.

Artyom Khlghatyan (captain of Ucom team)

We are the acting champion of the tournament. We won this title last year due to knowing each other well and working as a team. We hope to become a double champion.

Four people have been replaced in the team. We train together, gather once a week and play. Therefore, we have come to the tournament in good shape.

We all used to play football, one of the boys is still training professionally.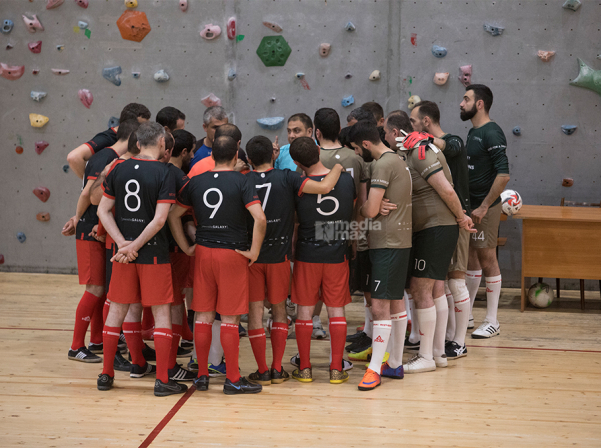 Photo: Mediamax


Such tournaments unite, promote the growth of the fighting spirit. In addition, sport helps a lot after a sedentary job.

Edgar Melkonyan (captain of MegaFood team)

It is a pleasure to participate in this tournament. We will play for the second year and we are in a very good mood. We trained for 2-3 months in parallel with the work, we are well prepared, the rest will be seen during the tournament. I wish good luck to everyone. Let the strongest win, and we are determined to win first place.

We got very good impressions last year, now we have tried to correct our mistakes and participate with a better team. I would like such sports tournaments to be held frequently.

Sport plays a key role in my life, I played football in Banants but stopped training after returning from the army.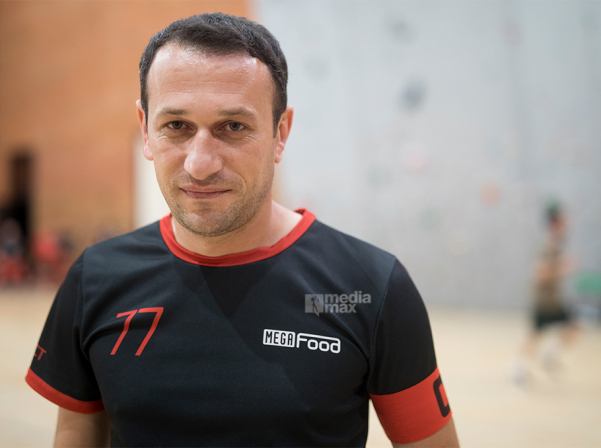 Photo: Mediamax


Artur Almasyan (captain of TI'ME Armenia team)

In fact, it is a very important event. We were looking forward to this one since the final whistle of 2021, because it cuts us all off from everyday worries for 10-12 days, and we immerse in intense struggle and interesting entertainment.

Last year we were a bit unprepared, we did not pass the group stage, but I am sure that we will perform better now. We have drawn conclusions, we have engaged skilled players. We are convinced that our training will give good results.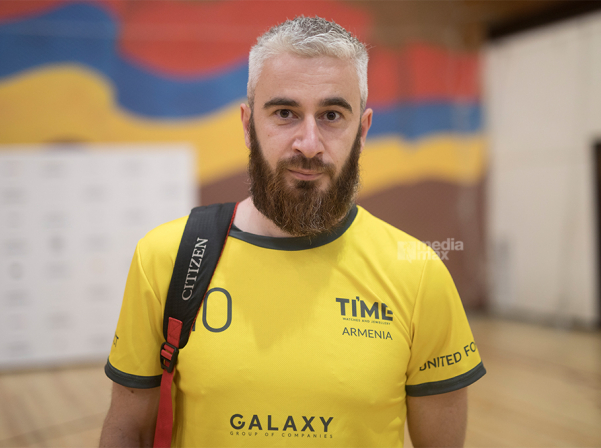 Photo: Mediamax


Tigran Soghomonyan (captain of SantaFe team)

Last year SantaFe participated in the tournament organized by Galaxy Group of Companies, but this is the first time I play. This time we have included more athletic members in the team. We all have the fighting spirit. Our goal is to win, we do not even discuss any other option.

Such events give positive and pleasant energy, inspire, strengthen the ties between the team members. Besides, we get to know or make friends with the employees of other organizations.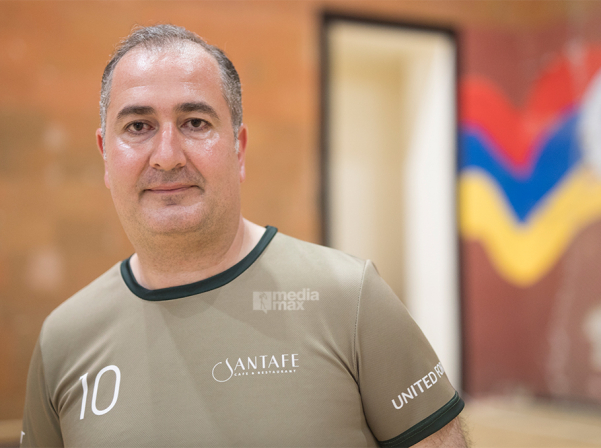 Photo: Mediamax


Hayk Manukyan (captain of Yerevan Mall team)

Yerevan Mall also includes KinoPark and Captain Kid's Treasure Island for children, therefore the team includes members from these three organizations as well.

We try to stay fit throughout the year and train from time to time. We have players who did different sports, we considered the abilities of each member. The core of the team has remained and it is already more experienced, we know the rivals well.

Sporting events are symbolic, they are based more on friendship than on victory. Despite this, we are in victorious mood, we hope to show a good performance and try to take the first place.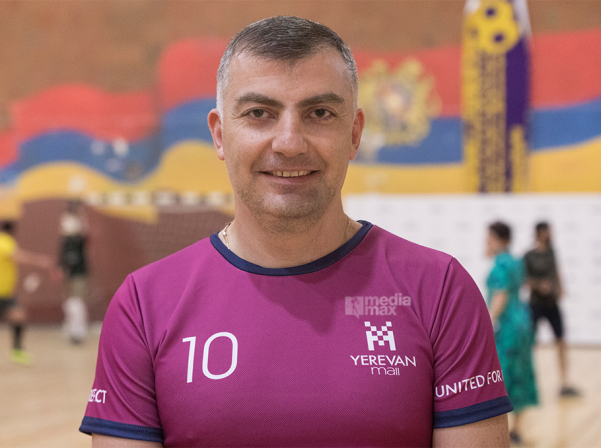 Photo: Mediamax


Vahagn Haroyan (captain of Ucom Glory team)

Our goal in this tournament is, of course, the highest, otherwise we would not have participated.

We had some staff problems, we had injured players, but we managed to win the first game. We hope that we will keep on playing in the same way. One victory is enough for us to qualify from the group stage.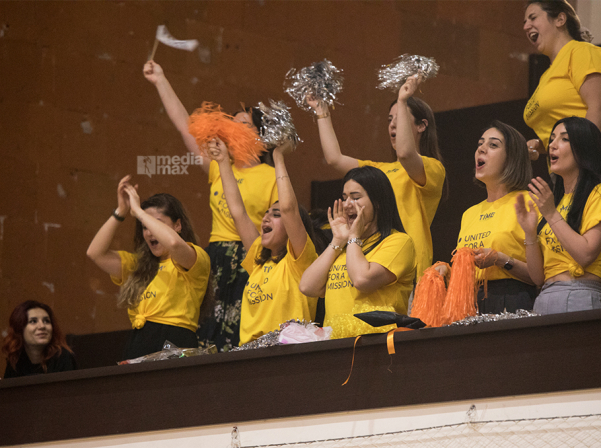 Photo: Mediamax


I know most of the teams, but we will make new acquaintances and strengthen the old ones. Besides, doing sports is always good for health.

Giorgi Giunashvili (captain of TI'ME Georgia)

Our team arrived in Armenia from Tbilisi. We are participating in the tournament organized by Galaxy for the first time. About five years ago I was in Yerevan for business purposes.

All members of our team work in TI'ME Georgia. We trained together for over three months. When we decided to take part in this tournament, we got together and started training.

We worked hard, trained to get in a good shape to be able to win. We'll see how it goes. We will see the qualities of the rivals during the games. But, naturally, our team has come here to win.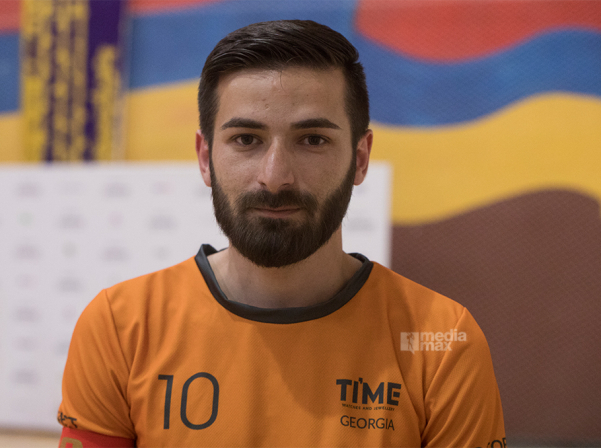 Photo: Mediamax
The teams participating in the futsal tournament of Galaxy Champions League are divided into two groups and will compete in a round robin format. The first two places in the groups will compete for gold, silver and bronze medals and the title of the winner, those games are scheduled for June 17.
Hasmik Babayan
Photos: Emin Aristakesyan