Dominique Demory and Lionel Poznanski have been visiting Vanadzor and organizing bike hikes for over 20 years.

Both French and Armenian youngsters take part in VTT's bike races. They ride through different terrain every time and create unforgettable memories together.

Mediamax Sport has talked with Demory and Poznanski to figure out why they have connected with Armenia so tightly and continue to help Armenian people.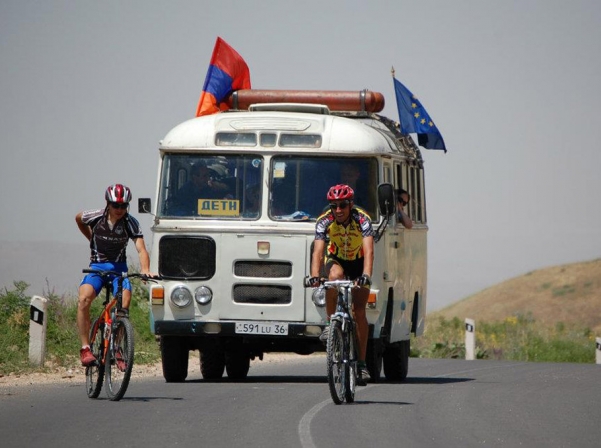 Photo: Solidarité Vtt


A link with Armenia born in the '90s

Demory works in a French association for protection of children and Poznanski works there as a volunteer.

They have been bringing French kids with social and psychological issues to Armenia, Vanadzor in particular, for 20 years within their work as their tutors.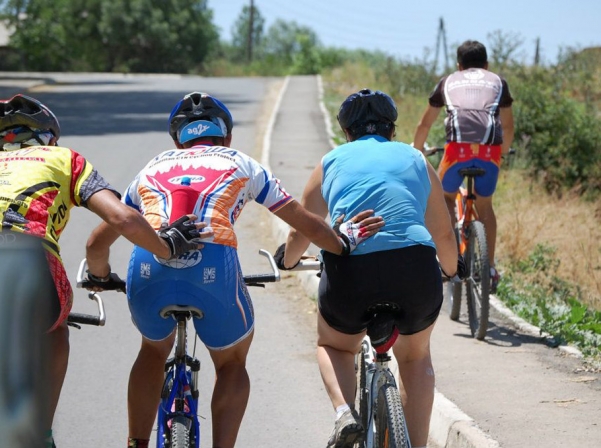 Photo: Solidarité Vtt


"We live in Pas-de-Calais. Our organization has a psychologist, whose husband is Armenian. He told the director of the orphanage about Armenia in 1993 and convinced him to visit the country. Armenia was in a bad state at that time and needed help. Two people were most interested in working with us, the directors of boarding schools in Vanadzor: Hasmik Nerkararyan and Karen Gharakeshisyan. That is why we chose to cooperate with those institutions."

Until 1988, they brought only humanitarian aid and helped the kids make friends, but in 1997 they realized it would be better to organize a joint activity.

"We met with representatives of the Cycling Federation of Armenia and included the sport in our work. A year later we organized a bike hike that involved French kids, children from the two boarding schools in Vanadzor, and cyclists from the federation. We also opened a cycling club in Vanadzor."



The hikes take a different route each time. A year before the next hike, participants come to Armenia to seek routes and discover new roads together with their local friends.

"We repeated the route only last year. It was the 10th anniversary of our hike project and we decided to take the same route that we passed ten years ago. It's a tough one, or maybe we're just getting old. We keep looking for new routes with the local people and mark them down on the map. For instance, we have discovered a short road that goes from Urasar to Pushkino and we'll try it this year. I'm sure we will have some fun adventures on the way."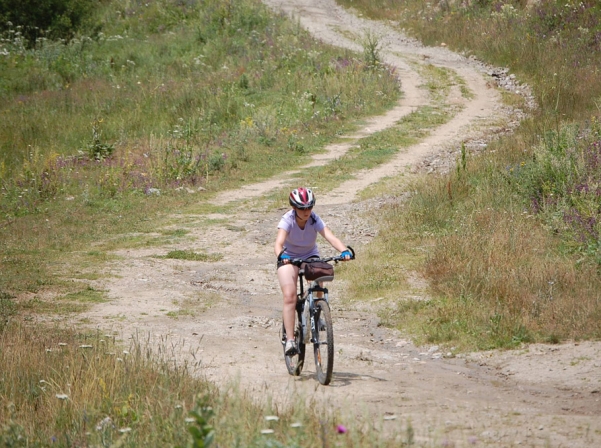 Photo: Solidarité Vtt


Girls become involved in the hikes

Demory and Poznanski note that the Cycling Federation cared about competition more, but their priority was to develop the sport in Armenia, include as many children as possible, and promote cycling tourism. If that leads certain youngsters to a career or championship in sports, so much the better.

"It should be noted that we have brought a small revolution to Armenia – girls' involvement in cycling. In 2002 we suggested to director of the cycling school in Yerevan Hovhannes Hovhannisyan to include girls in the hikes, but he said, "No way!" We replied that if girls didn't participate, we would never organize another hike. Now there are no obstacles for girls to participate in any hike."

Photo: Solidarité Vtt


Current director of the school Martin Sharbatyan has joined in our conversation and said that this year the Armenian Championship will see female participants after a 35-year break. These five girls have been engaged in the VTT hikes and can compete on a professional level now.

The unchanging villages and their people, and assistance to cyclists

Solidarite VTT members have noticed many changes in Armenia since 1993, but they say the changes haven't reached the villages.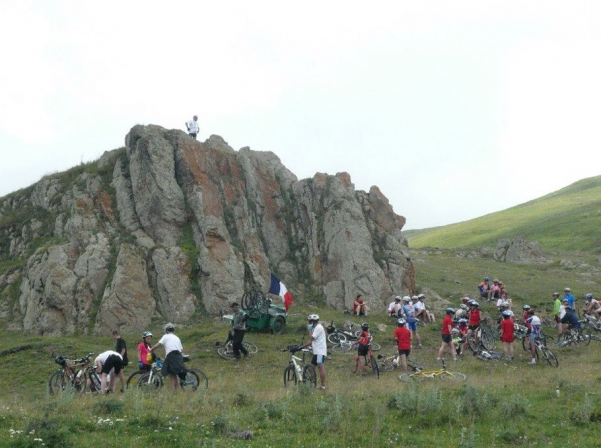 Photo: Solidarité Vtt


"We couldn't find a mountain bike here before, but today that issue seems to be solved. We noticed development in Yerevan, but when you leave the capital behind and travel through rural areas, you can see that nothing has changed. We suppose life must be hard for village residents in winter months in Armenia."

Demory and Poznanski observe that Armenian hospitality is the same as always - they get excellent reception everywhere they go.

"Armenia is a wonderful country, where you can find endless adventures. A lot can be done here, especially in terms of developing sport tourism. We think we have managed to assist Armenia in some way."

Apart from organizing the hikes, the French group donates bikes and tires to the cycling school, which enables the Armenian cyclists to organize other races.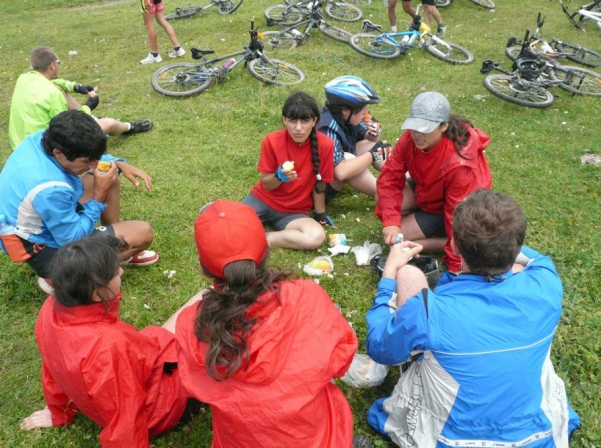 Photo: Solidarité Vtt


Sharbatyan has noted that the dilapidated school building ranks at 4 by the level of neglect and danger. The roof was ruined by strong winds years ago.

"VTT funded renovation of the roof and purchase of a car suitable for mountain driving. The kids from our school found many friends during the hikes."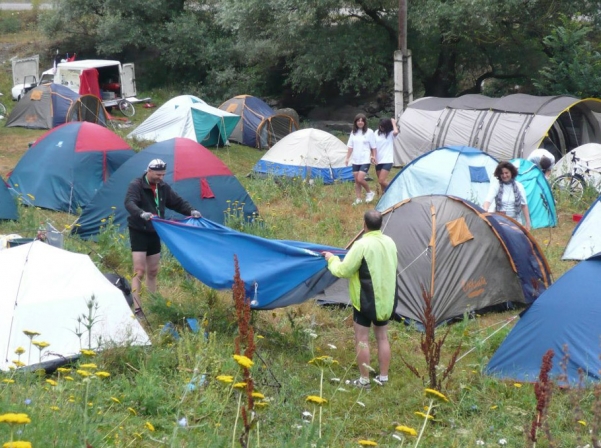 Photo: Solidarité Vtt


Believe in your success and do good

This year the hike will begin on July 12 and end on July 21. The organizers say the hike will have 7 stages and take less time than usual, because they want to visit Gyumri as well.

Photo: Solidarité Vtt
"We do this for the children. We want them to get along, become friends, and we help them develop a positive approach to foreign cultures. The kids we bring to Armenia don't have many opportunities. They constantly meet obstacles both in family and society, they have problems in schools and cannot progress. They manage to break through all that thanks to the experience of overcoming the difficulties. Armenia has issues too, not everyone has good financial opportunities. The country doesn't have friendly neighbors, but you carry on and keep moving forward anyone. We need to believe in our success and do good."
Gohar Nalbandyan