Teams in large sport competitions are remembered not only for medals and wins, but for unique and attractive kits as well.




Everything matters in modern sport, from the way athletes behave and look to how fashionably they dress.


In the last edition of the column we dedicated to activewear, Mediamax Sport tells about Armenia's Olympic kits from 2008 to 2016.


The best and prettiest: Beijing 2008 kit

Just 10 years ago the world saw one of the best Olympic Games. Beijing organized a colorful and entertaining competition, and Armenian athletes looked no less bright in their kits. The Beijing kit is a strong favorite among them now.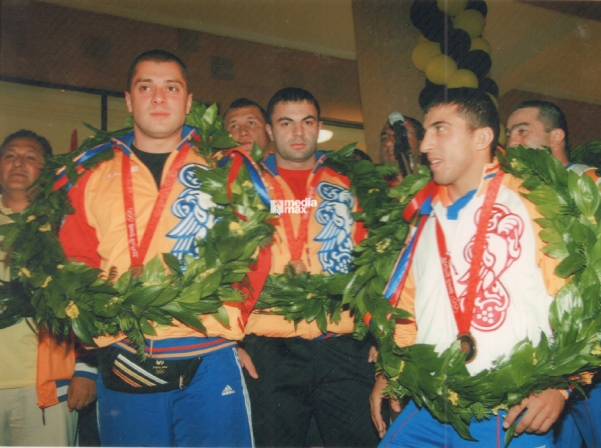 Photo: Davtyan's personal archive


Armenia won 5 medals in 2008 Olympics: 4 bronze ones and 1 silver.

Weightlifter Gevorg Davtyan (77kg) was one of the bronze medalists.

"I still wear our kit from Beijing Olympics. I'm trying to keep it in good condition. I won a medal in 2008, so the kit is all the more dear to me. I feel like I'm wearing that medal when I have the Beijing kit on," said Davtyan.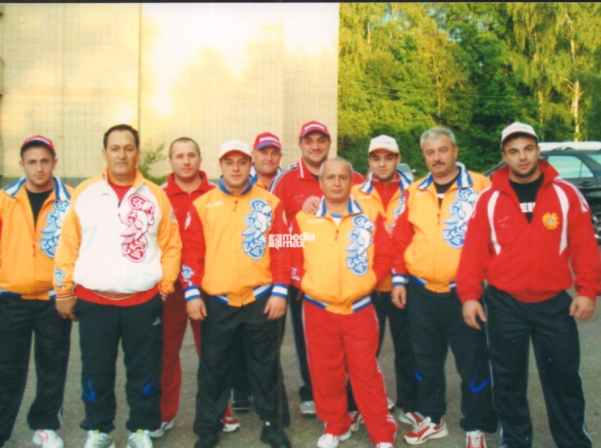 Photo: Davtyan's personal archive


Armen Grigoryan was the Secretary General of Armenian National Olympic Committee in 2008. He recalls affectionately how they were working on the design of the Beijing kit:

"Russian company Bosco wanted to cooperate with us and I worked directly with the head of Bosco. We were always in touch and exchanged solutions, and in the end, we agreed on the final design. Everyone loved both color versions of the kit – they were bright, memorable, and most importantly, of good quality."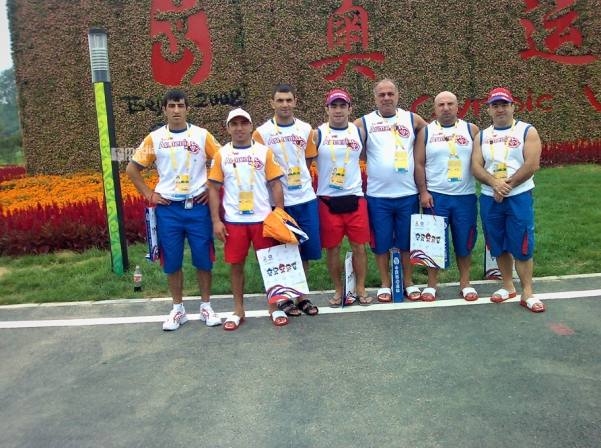 Photo: Julfalakyan's personal archive


Wrestler Arsen Julfalakyan has told us that the Beijing kit had the best quality and design out of all kits he wore in three Olympics (Beijing, London, Rio de Janeiro).

"Many people in Beijing noticed how well our kit looked. Athletes from other teams approached us and asked to exchange shirts. Only teams with really good kits get that kind of offers. I exchanged only one shirt, with a French athlete, because I was so fond of our national kit I didn't want to give it away," said the wrestler.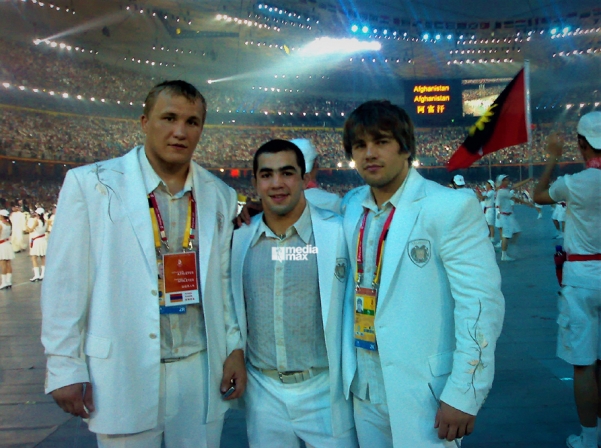 Photo: Julfalakyan's personal archive


The Armenian delegation wore white from head to toe during the parade. An Armenian designer firm made it in Yerevan by the order of the National Olympic Committee.

"We chose to dress in Italian style – without the tie, less formally. We all wore Armenia's national emblem on our chests. Those costumes were a product of another successful cooperation," told Armen Grigoryan.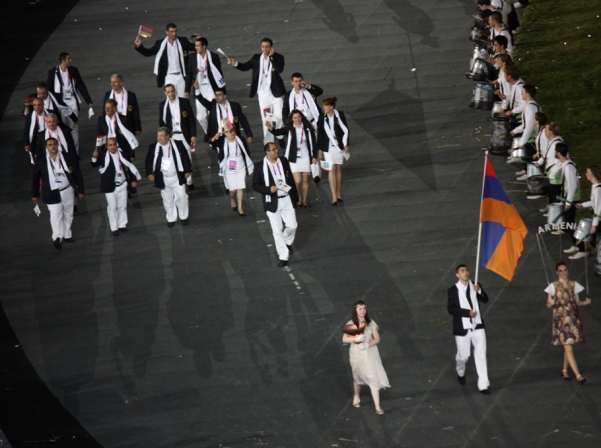 Photo: flickr.com


Lack of desire to stand out and the London Olympics

Armenian team was wearing the kits from Russian company Forward in London Olympics. It was the first time that the company organized an exhibition and presented the kits.

Silver medalist of London Olympics Arsen Julfalakyan recalls: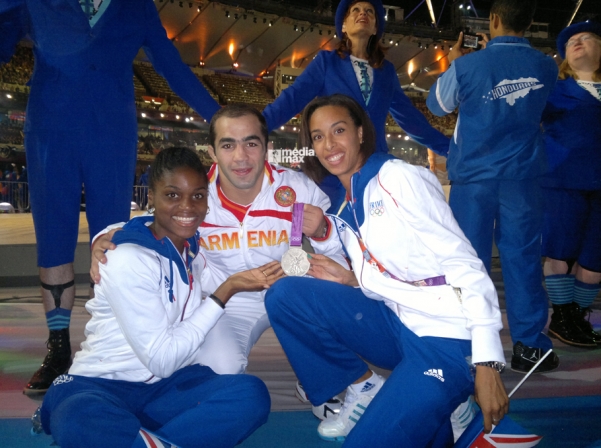 Photo: Julfalakyan's personal archive


"Forward kits were far behind Bosco's by quality. We had a large batch of activewear, but there was nothing special in style and design. The color was classic Forward, they just put our emblem and flag on the kits."

National Olympic Committee Secretary General Hrachya Rostomyan has remarked that mega companies like Adidas and Nike don't want to work with Armenia.

"They have no interest in Armenia, because we send only a few athletes to the Olympic Games and therefore, the order will be small. Forward did what we asked. They made the kits and adopted the colors the way we wanted," said Rostomyan.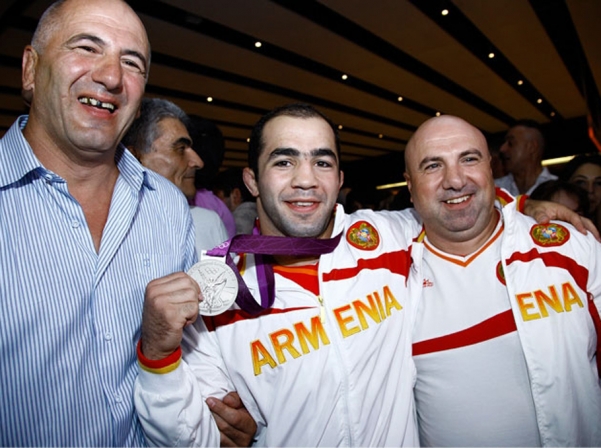 Photo: PAN Photo


The parade outfit was classical. Armenian athletes liked it and wore it for the opening ceremony.

"It was my first Olympics as the Secretary General. I announced a tendering for the parade outfit. Can you imagine that we only had one contestant? So we dressed in classic style in London and didn't stand out."

Rio de Janeiro: European kit of questionable quality

Two years ago Rio de Janeiro hosted the Summer Olympics and Armenia won a gold medal after 20 years without putting a hand on the Olympic gold. We remember vividly the red kits on Artur Aleksanyan and Mihran Harutyunyan and the white kits Simon Martirosyan and Gor Minasyan wore during the awarding ceremony.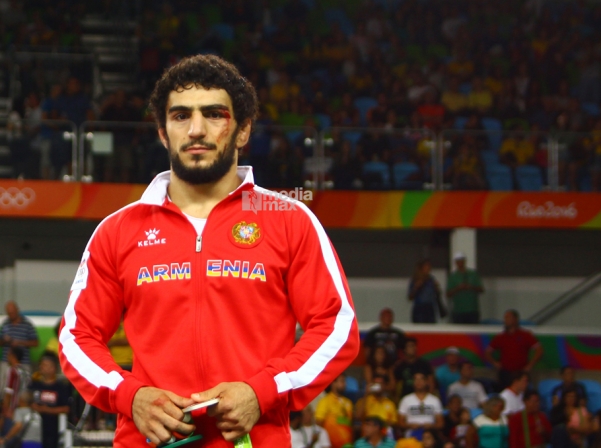 Photo: Mediamax


Armenian athletes went to Rio with kits from the Spanish company Kelme. Hrachya Rostomyan has told us that the National Olympic Committee wanted athletes to wear European kits, which was a better option both in price and quality.

However, the athletes weren't too happy with Kelme kits. Arsen Julfalakyan has noted that the design was fine and the colors were bright and noticeable, but the kits became unusable after just one or two washings.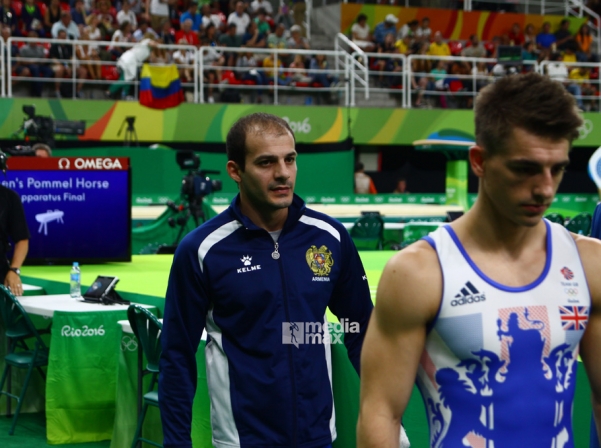 Photo: Mediamax


According to Rostomyan, the set of kits per athlete (with the exclusion of official and parade outfits) for the Olympics costs around USD 2000.

Wrestler Simon Martirosyan won the silver medal in Rio. He has said that although the kits were out of order very quickly, he wasn't very upset.

"I met a lot of athletes in dull kits in Rio. Our colors were bright and the quality wasn't that bad. Gor Minasyan and I were wearing the white kits during the awarding ceremony. We were told to do so beforehand," Martirosyan said.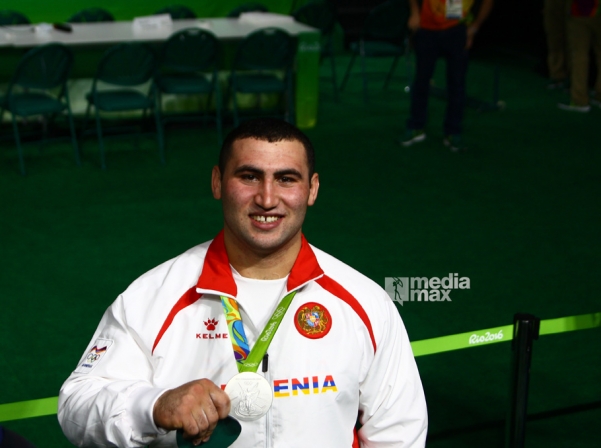 Photo: Mediamax


The Olympic Committee starts organizing the purchase of kits around a year ahead of the Olympics. Adviser to National Olympic Committee President Ruben Hakobyan has stated that he was responsible for the parade outfit for Rio and the Russian factory Bolshevichka made it.

"If you go to a country where the weather is hot, you need to wear light colors. That what conditioned our color decisions for Rio. I think the Rio kits were fine, although some people didn't like them. There are countries that win no medals but remain in people's memories because of the kits and the show they put up at the Olympics. We aren't in that category, because our mentality is quite outdated," said Hakobyan.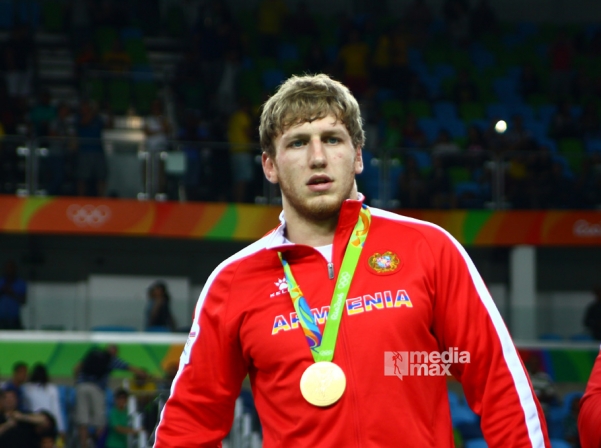 Photo: Mediamax


As of the moment, Armenia has always participated in the Olympics in strictly classical, conservative clothes.

"Our society, including people involved in sports, is closed-off and doesn't want to make interesting changes. There were other offers as well, but the majority didn't approve them," Rostomyan remarks.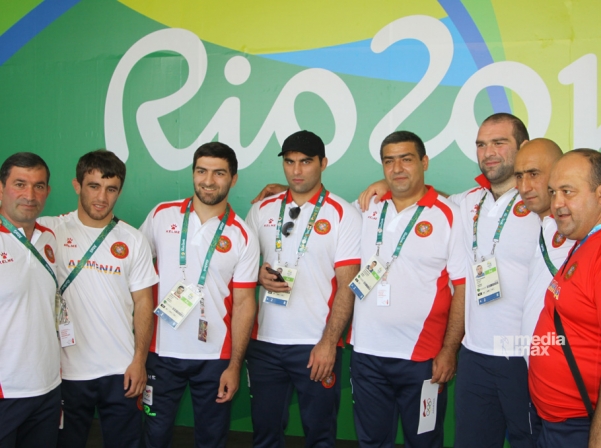 Photo: Mediamax


New Armenian brand ahead of 2020 Olympics

The upcoming Olympic Games will take place in Tokyo, the global center of innovation.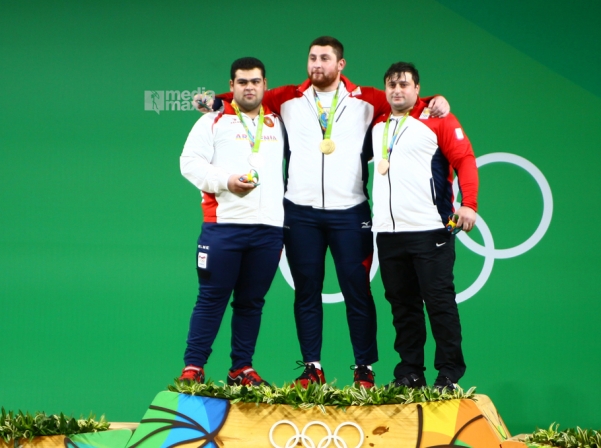 Photo: Mediamax


The Armenian National Olympic Committee has decided that Armenian athletes will perform in Japan in kits from an Armenian brand.

"The name of the company is Insport. It is an Armenian brand and the designers are Armenians, although the manufacturing isn't located in our republic. They need to calculate certain things and then buy the equipment to transfer the entire production to Armenia," said Hrachya Rostomyan.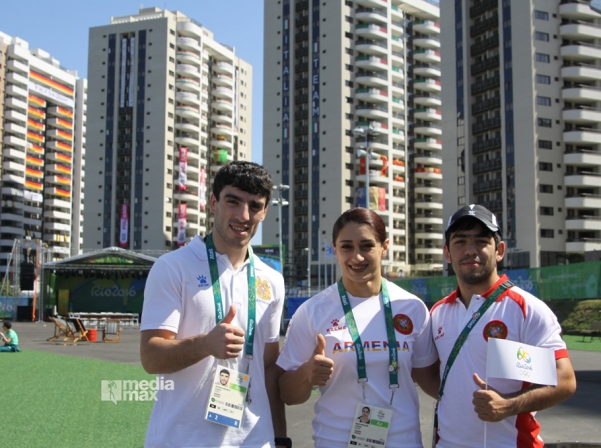 Photo: Mediamax


The National Olympic Committee has also decided to organize discussions during the selection of parade outfits, in which sportspeople, journalists and different interested persons can participate.

Gohar Nalbandyan, Hasmik Babayan