Artur Aleksanyan won total 3 European, 2 World championship gold medals and 1 bronze at the Olympic Games. He added to his achievement the most important and significant one, the Rio Olympic gold.

In an interview to Mediamax Sport, Artur Aleksanyan summarized the Olympic Games and spoke about inspirational moments, tears and Robert Abajyan's act of courage.

On the gold medal: It is the main goal in sports. I have been training for 18 years now, and there was not a single day without dreaming of that medal. Only one idea of winning in the Olympic Games was in my mind during last 4 years especially.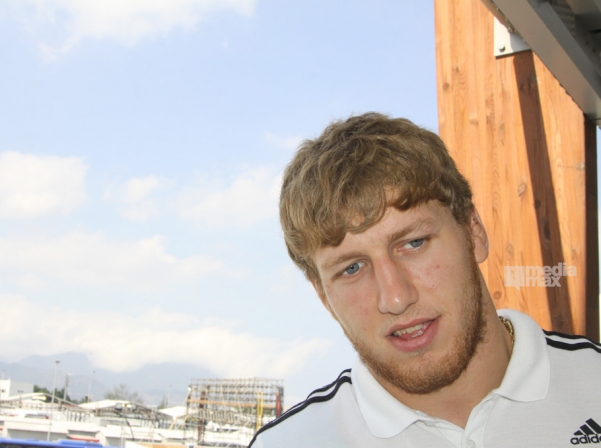 Photo: Mediamax


I have all the medals possible, yet I have not even turned 25. I am going to continue the same way, adding more European and World championship medals and becoming Twice Olympic champion.

On Robert Abajyan: After the April war I was resolved to wear a t-shirt with his photo in case I win. Only a friend of mine knew about it, the one who made the shirt.

I would love to have a shirt with photos of all our martyrs, but they are too many and one shirt is not enough to contain all the heroes. Robert's image encompasses all of them.

This thought came to me as soon as I learned about Abajyan's feat. I understood a lot thanks to him; I started to comprehend the power that Armenian nation has, and what an Armenian can do with it.

On the first congratulation: My father was the first to congratulate me on the mat. I couldn't understand what was going on, when the final whistle was heard. Only after watching the record did I realize that my father was there, embracing me. He was the happiest person in the world, and I was the second happiest.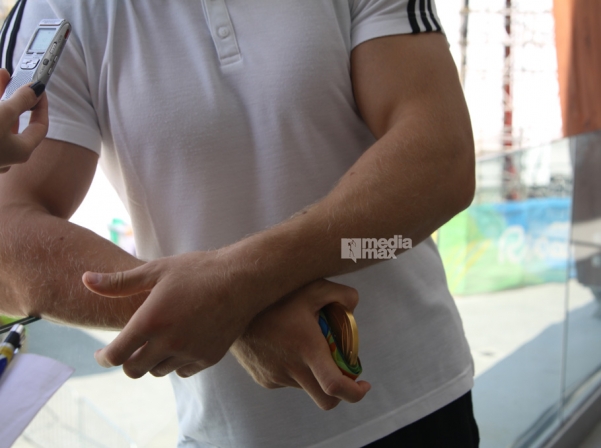 Photo: Mediamax


On Rio: Rio will always have a place in my heart. I will come back to Armenia with fabulous memories.

On the Olympic Games: Olympic Games are the dream of every athlete, the highlight of a sportsman's career. There is no higher level in sports.

On his dream: My dream in sports came true; everything else is a goal now.

On the gold after 20 years: I was 4 years old, when Armen Nazaryan won his gold medal. I had an impression that gold was something unachievable for our country after that event. Nevertheless, I felt that I would finally bring the gold to Armenia, especially after London Olympics.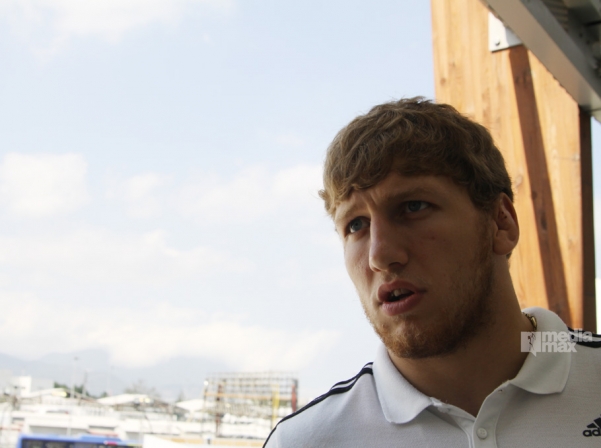 Photo: Mediamax


On the final match: There was only one thought in my mind before the final performance – either I win or die on the mat, no other option.

On tears: After so many victories, this was the first time I could not resist tears. Everything was unbelievable.

On his father: The biggest investment in my victories was made by my own father. If he wasn't by my side all these years, I would not have had such achievements.

Hasmik Babayan, Gohar Nalbandyan



The partner of the project